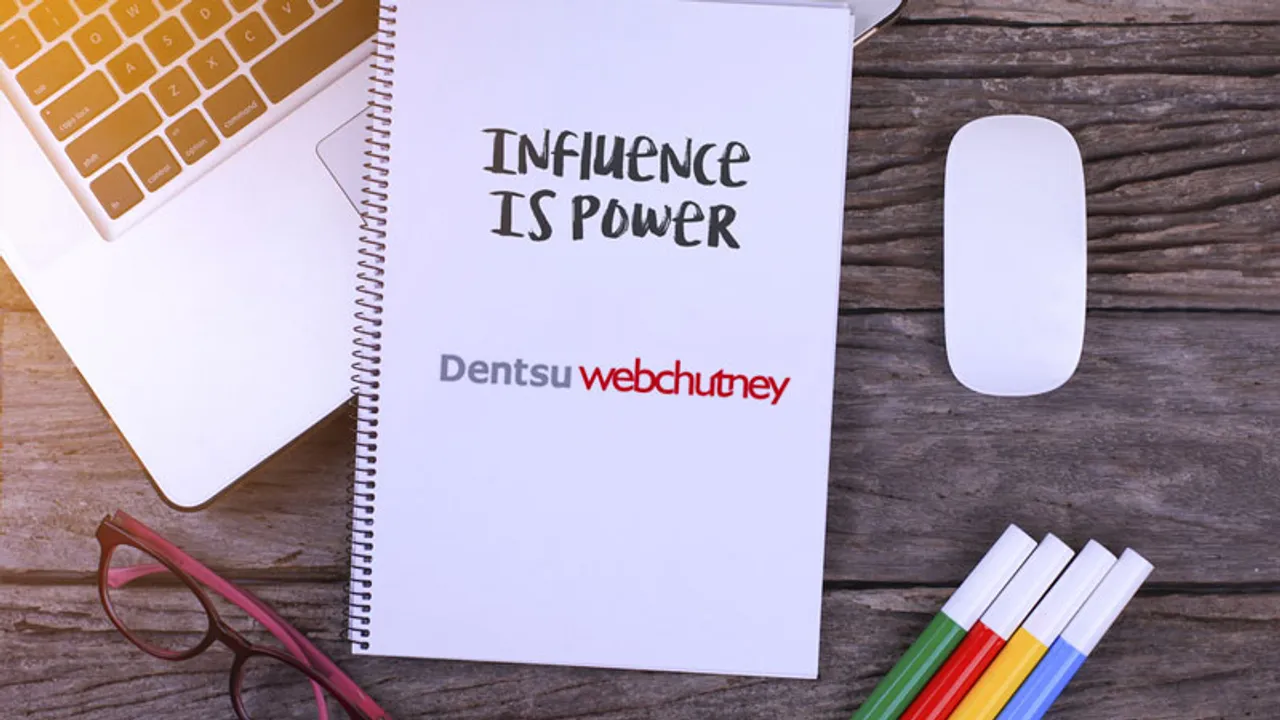 Webchutney Influence aims to solve these problems for both brands and content creators.
Dentsu Webchutney is of the opinion that even this is slowly hitting a saturation point. Influencer marketing itself is riddled with disorganized logistics, confusing operations,lack of clarity about success metrics amongst other issues. Webchutney Influence aims to solve these problems for both brands and content creators.
"Over the last year or so, we've noticed a pattern of brands across categories working with an extremely limited circle of content-creators: mostly the top tier publishers and creators. Unless these circles expand, the nature of content created, will not either. Webchutney Influence has been making inroads into doing just that… by working with Instagram creators who are known more for the quality of their work, with a smaller but focused loyal fan base, and other smaller publishers on Facebook to co-create and distribute content effectively. And we aim to economize this model to scale", says PG Aditya, Creative Director, Dentsu Webchutney.
"We realized that while brands had warmed up to collaborating with these 'micro-influencers' in spirit, it was usually way more convenient for them to partner with larger names, unfortunately at the content's expense. Which is why the team at Webchutney Influence also works as a quasi-talent management hub. It is important for influencers to not feel that their content quality was being compromised, while you, the brand can reap the benefits of a user's undivided attention," says Sidharth Rao, CEO, Dentsu Webchutney.
But how does a brand ensure that the influencers and publishers recommended is the right fit for them? Gautam Reghunath, Senior Vice President, Dentsu Webchutney clarifies: "Webchutney Influence has spent quality time handpicking publishers & content creators who command a high resonance with their audiences, and mapping their audience demographics to that of our brands before we actually recommend a collaboration. Plus, we're a creative agency at heart. Understanding a 'brand fit' is something built into the team's DNA."
Reghunath also touches upon the changing culture of the agency itself. "It is the new normal at Dentsu Webchutney to see a social influencer and our own creative & influence teams brainstorming on how the next series of brand creatives should be. To be honest, we're just keeping up with the way social media is evolving - right from tweaking the way we brief our creative partners to re-imagining who these creative partners are. Webchutney Influence is as much about reach as it is about creativity," he adds.
Webchutney Influence has already executed campaigns with brands such as Flipkart, Mach City, Quikr, Canon India, Rentomojo and Reliance AJIO across Instagram, Facebook and Twitter.