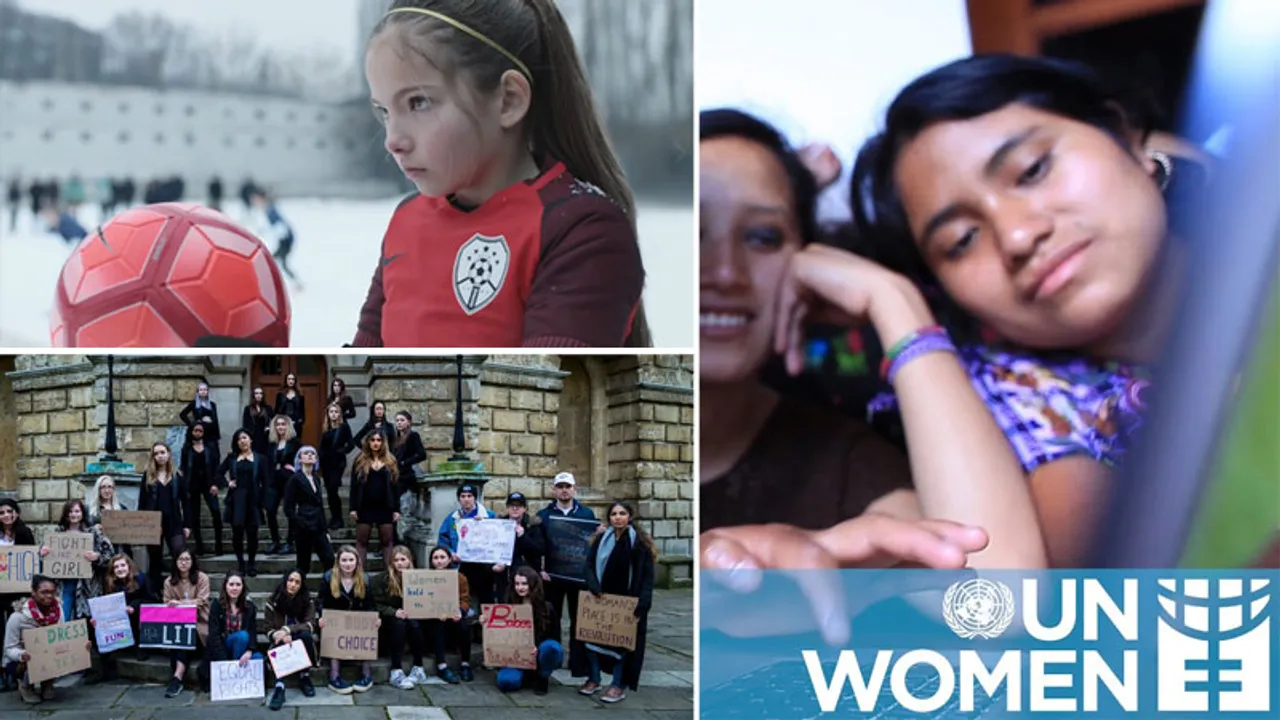 Reviewing by the number of campaigns floating around for International Women's Day, it seems like it has become just an opportunity next door for brands to put their content out on display. Where some brands have just become a part of the clutter, there are some international brands that are using their voice to say something so powerful, it'll leave ripples down your skin.
P&G
Merging snippets in a film to persuade equality, P&G's campaign #WeSeeEqual portrays people challenging gender stereotypes to accelerate our pace towards change in humanity.
&feature=youtu.be
W Magazine
There was no beating around the bush, preaching or narrating of storytelling, the brand looped in personalities from the world of fashion and just created three simple videos that were visually powerful  and depicted diversity and honesty.
Nike Women
From #DaDaDing to #EQUALITY, Nike has been a brand that throws powerful content towards social media. Yet again, for International Women's Day they launched three films in the Middle East, Russia, and Turkey to challenge gender stereotypes, tailored to suit these regions.
What are girls made of?
You're made of what you do.#believeinmore #nike pic.twitter.com/SMoMdPcTvh

— Nike (@Nike) March 8, 2017
UN Women
Not more, not less, the fight is for equality. United Nations shared #BeBoldForChange, a campaign that fights for equal pay, skills, benefits, work and life balance by showing us moments from the real world.
&feature=youtu.be
Oxford University
The Oxford Bellas released a music video on YouTube to commemorate #InternationalWomensDay by covering Cyndi Lauper's iconic song with a twist - "Girls Just Want to Have Fun (damental Rights)." Hoping to raise money for women's rights group Oxfordshire, The Malala Fund and Forward, this campaign was thriving.
&feature=youtu.be
Google
The Google-doodles speaks louder than words, yet again doing so, the search engine celebrated 13 legendary women and shared #HerVoiceIsMyVoice on YouTube.
&feature=youtu.be
McDonald's Canada
International Women's Day gave them the inspiration to tweak the original tune to celebrate the hard-working female farmers of Canada. Every time this video was shared on Facebook or YouTube, the brand decided to donate $1 to Cattlemen's Young Leaders. This song is a classic and flips around the gender angle, giving hope to our tomorrow.
&feature=youtu.be
Microsoft
Women are independent thinkers, opinionated and visionary. Banking on all these qualities, which makes them equal to their male counterparts the giant brand encouraged women to #MakeWhatsNext.
&feature=youtu.be
The world was united on social media wherein brands drove the same thought and addressed an issue of female acceptance as equals around the globe. Through strong content marketing and walking towards a cohesive cause, we all are moving in the same direction with brands playing a massive role.