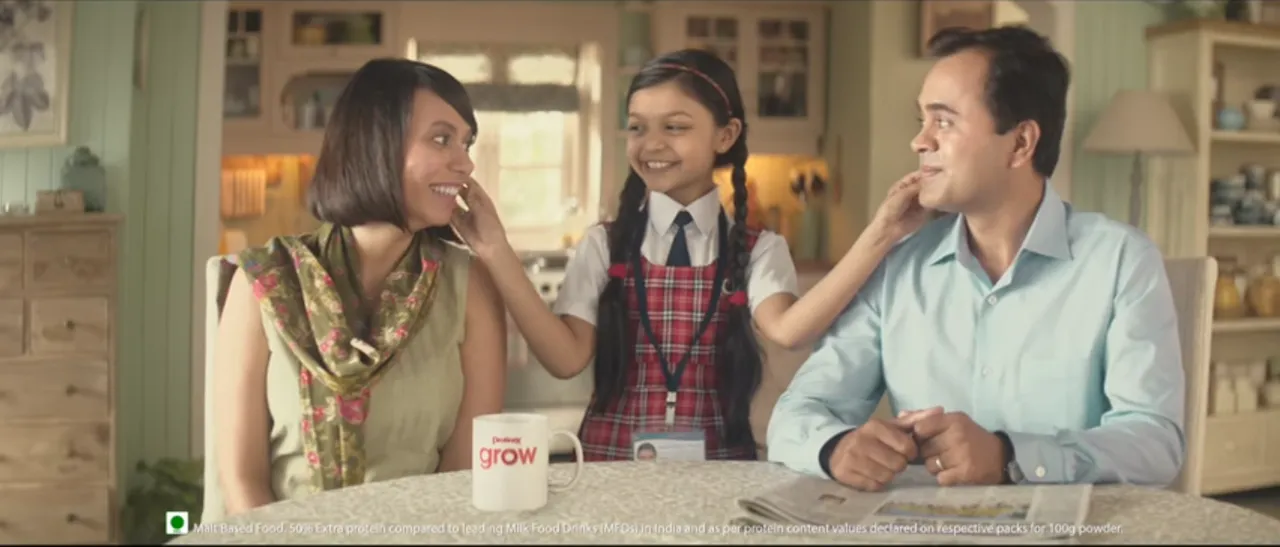 How often do we see parents sermonize their children about everything in life, adding on some intimidation by getting strict? Always! But this health brand, Protinex Grow chose to add a little twist to this scenario by swapping places.
Recently the brand released a campaign wherein a 10-year-old little girl took the responsibility to put in some sense to her parents about her own nutrition. Adding a little drama to the film, the girl child personifies the role of typical parents, asking them to look at her as she speaks or even threatening them to take away their television privileges if they don't do their job well.
This film comes as a refreshing change in a scenario where often nutrition for girls takes a back seat. While Protinex Grow is positioned for both boys and girls in the age group of 8 – 15 years, having a girl protagonist makes for an interesting story telling.
The brand through their campaign speaks of the product that has 50% extra protein compared to leading health drinks in the market, which is vital for optimal growth during the second growth spurt. Overall, the brand through its campaign brings a little twist to the monotony of how it's always the parents who are concerned about the health of their children, but Protinex Grow takes a more modern approach of how kids today are aware and well versed with their nutritional needs.