Instagram is celebrating the phenomenal success of Instagram Stories with an upgraded arsenal of fun with all new custom Instagram geostickers, selfie stickers, and sticker pinning for videos.
Shooting past the 200 million user mark, Instagram is rewarding some of their most loyal users from Chicago, London, Madrid, and Tokyo with new custom geostickers, designed by local community members for a truly exclusive and unique Story experience.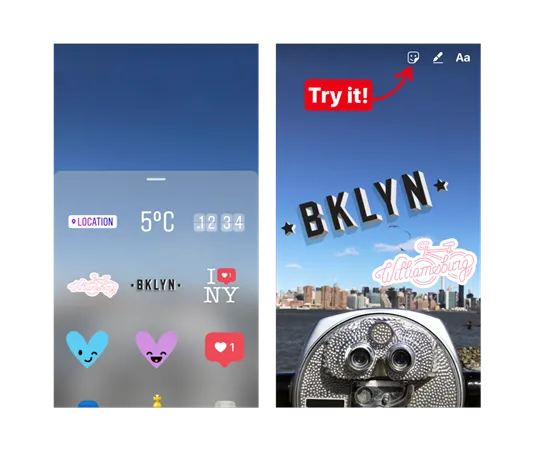 Moreover, users can view the artists' username to check out more of their artwork if they would want to. These four new cities will begin to see the geostickers in a few days time.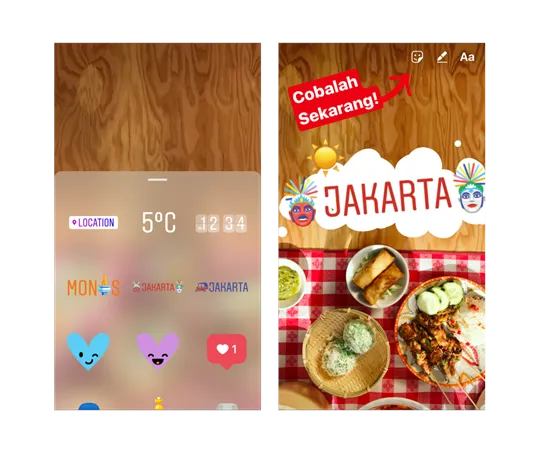 Turn your Selfies into Stickers
Yes, you may have heard/seen/used this before.
You can turn your selfies into a Sticker and use it as an emoji for future Instagram Stories, and also swap faces with your friends or 'something' as Instagram puts it.
In a release, Instagram adds, "When you take a photo or video and tap the smiley face, you'll see a new sticker with a camera icon that lets you capture a mini-selfie. Before or after capturing, tap to apply different frame styles: fade or circle. Put your selfie stickers anywhere, adjust the size and use as many creative tools as you want."
Also, on the update table is the ability to pin your favourite Sticker on a specific spot in a video, by tapping on Pin, and it works with any Sticker or even text for that matter. Boomerangs are about to become much more fun for the Instagram Stories aficionado.
Recently used Stickers!
Recently used Stickers can be accessed by users when they swipe right after clicking a picture or recording a video, so waste no time when sharing your moments with your followers.
As an add on, 'Hands Free' video mode will now consist of a timer that lets users set the time for the recording to begin. Long pressing on the icon will reveal the timer.
All these new features will be a part of the Instagram 10.16 version for iOS on the Apple Store , and the Instagram 10.16.1 version for Android on the Google Play Store.