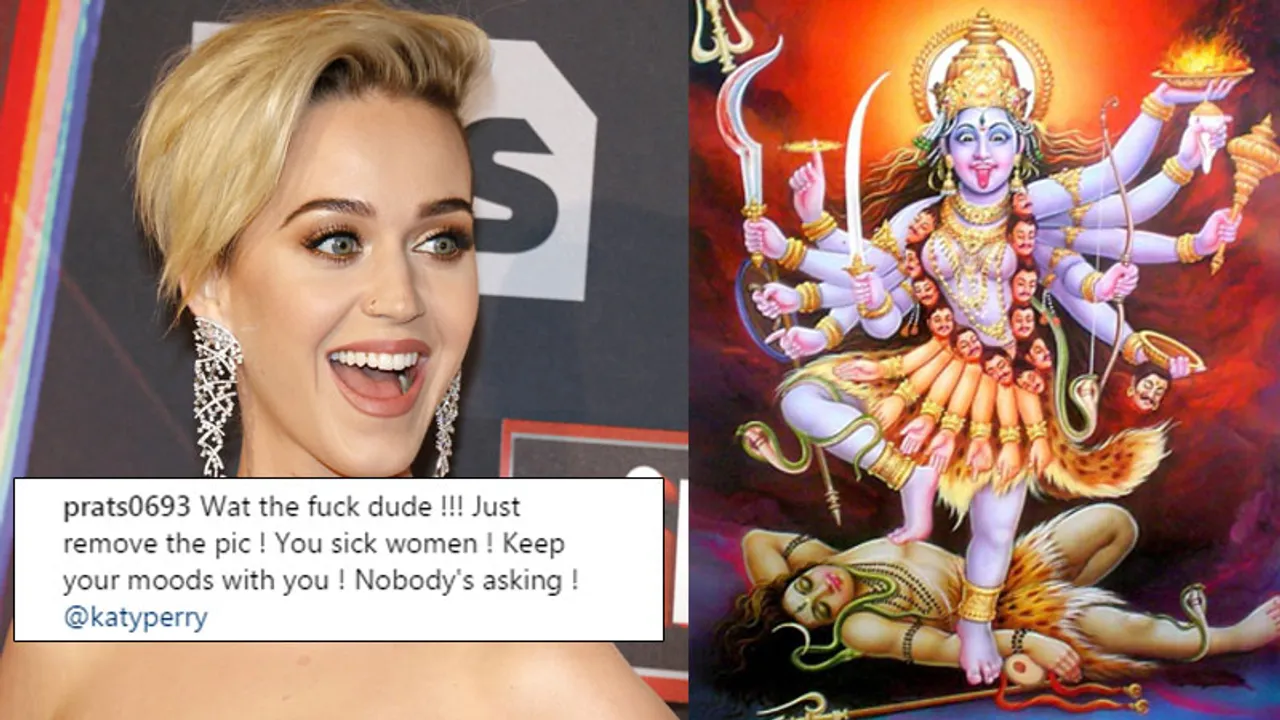 Moving from one celebrity to another, the Indian audience is on an offence roll nowadays. Beginning with Evan Spiegel, progressing to Sonu Nigam and have finally arrived at Katy Perry's Instagram page.
If you are unaware of what has offended us this time, its this.
Yes, Katy Perry posted a picture of Goddess Kali (or Kali Maa, if you prefer it that way), describing her current mood. No harm right? Well actually.. it ended up offending a large number of Indian social media users who descended upon Katy Perry's Instagram page and her Facebook page, calling her names, threatening her, warning her, abusing her for making a joke about an 'Indian Goddess'.
Yeah we know, there is no joke. It was two words. 'Current Mood.' And Kali Maa's name has been associated with an angry woman for a very long time. She herself is known as the Angry Indian Goddess, with all due respect.
So why do we keep getting offended at the drop of a hat? Why do we not read more and verify news reports? Why can't we tell the difference between Snapchat and Snapdeal? Sonu Nigam and Sonu Sood?
We may never find out, but let us take a look at some absolutely ridiculous comments on Katy Perry's social media accounts that will make you facepalm yourself, your neighbour and every person you meet today.
1. Huh?

2. Being too harsh?

3. How to annoy Shakespeare Part 1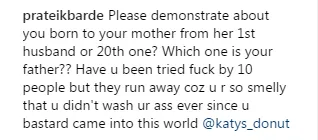 4. This is not how people disrespect Gods or Goddesses either. 

5. Illuminati? What?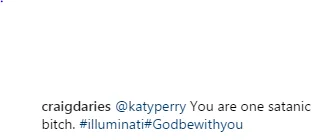 6. Waaaaaaaaaaaaaat?

7. How to annoy Shakespeare Part 2

8. Control your own emotions my man. 

9. Minimalist right here.

10. How?

11. How?

12. Why?

13. When one is not familiar with Instagram guidelines.

14. She didn't!


15. How to annoy Shakespeare Part 3.

There were a few people who gave us a slight glimmer of hope by trying to talk some sense into the abusive trolls, but well, you know how that works.
1. 

2.

3. 

But as you can see, abuses have outnumbered the sensible comments, and sadly this reflects poorly on all of us.