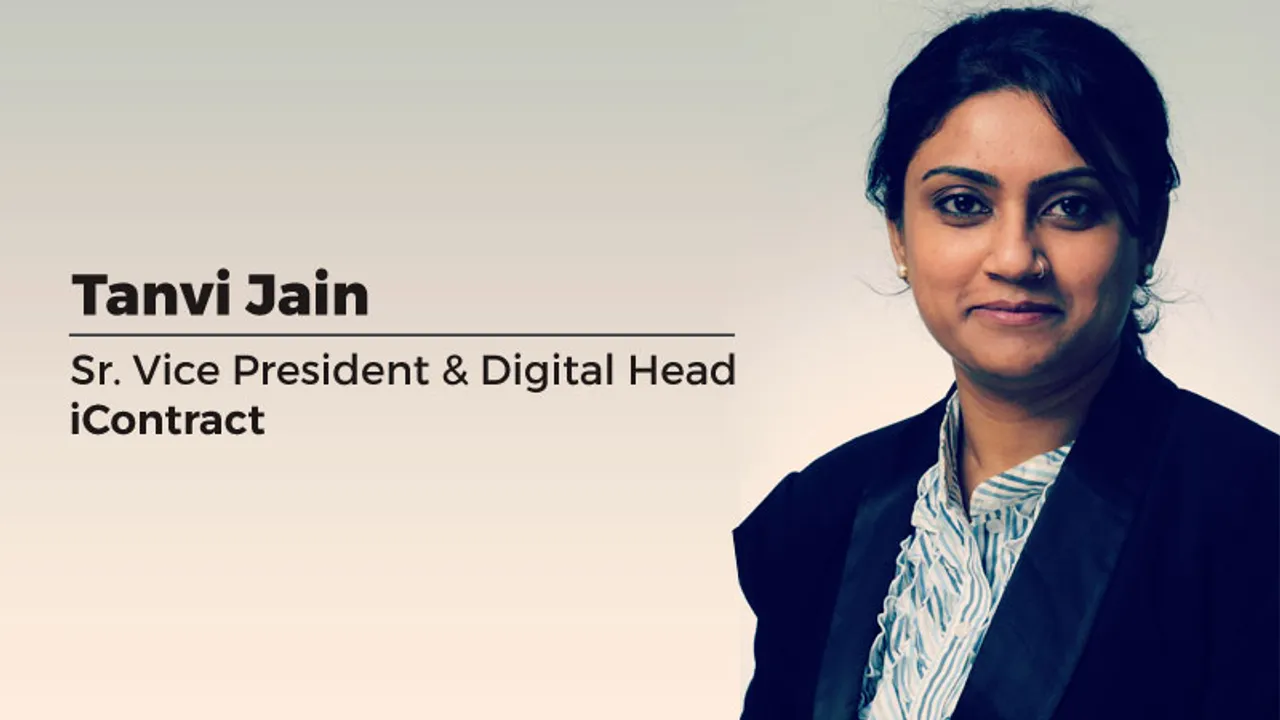 Based out of the Mumbai office, in her new role, Tanvi will be responsible for managing and growing iContract - digital offering to clients across all markets.
Tanvi Jain, iContract is an alumnus of Delhi University. A business leader with around 13 years of experience working at some the top Digital agencies in the country, Tanvi brings in long-term brand-building with rich digital experience. She joined us from Dentsu Webchutney, where she was heading their largest branch in Delhi.
Prior to that she has led the digital brand strategy & implementation for multiple clients like Airtel, Canon, Hitachi, Adidas, Coca Cola, DS Group, IndusInd Bank, ICICI, Beiersdorf ME and more. She is a fierce proponent of integration between creative and media in the face of over fragmentation of the medium. With her robust background in both creative & media agencies, she has created successful digital strategies for clients by building a continuous optimum mix of the two.
Speaking on the appointment, Rana Barua, CEO, Contract Advertising said; "Tanvi joins iContract, when we are stepping up our growth ambition and have laid out clear plans for both digital & integrated growth. Her impressive work and experience will help in growing iContract's digital offerings to its clients across all markets. And look forward to a seamless integration of our creative vision to offer the best value proposition to our clients."
Commenting on her new innings, Tanvi Jain, Sr. VP and Digital Head, iContract said; "Contract India is a great institution with its 30 year legacy and home to some of the most phenomenal people in the industry. The talent, quality of work and client partnerships at iContract are very impressive. I am really excited to be a part of the team and looking forward to building the iContract brand with a much sharper focus and vision."