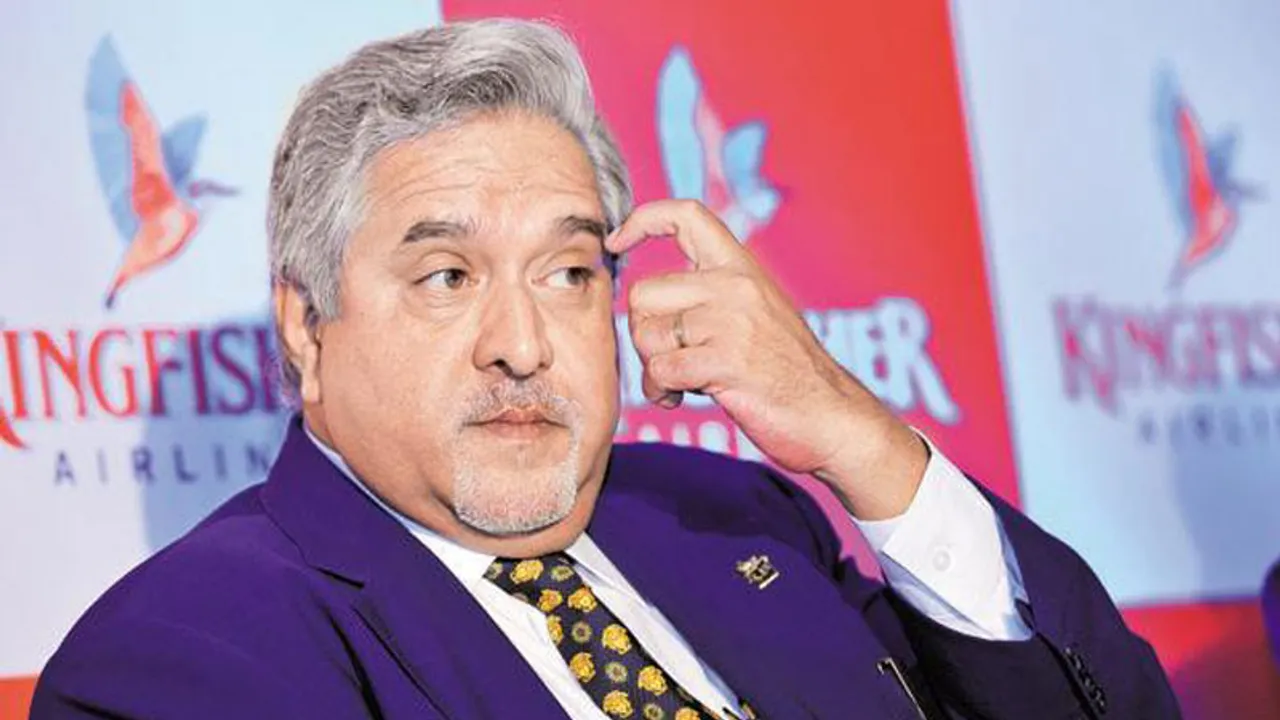 The King of Good Times has had trouble justifying his title for about a year now, and the Scotland Yard has completely stripped him off it today. Defaulter Vijay Mallya has been arrested in London.
He is about to be produced in the Westminster Magistrates' Court today and could be extradited to India soon. Now for the banks that he owes money, it is very good news. For Vijay Mallya, not so much. And for Twitter? It's time for some #VijayMallya memes! And some people had legit concerns about their favorite beer being available.
Twitter erupted with #VijayMallya tweets within minutes of the news report, and people just can't get enough of this Schadenfreude. Check out some of the most brutal tweets about Mallya's arrest.
1. Sahi pakde hai mitron!
#VijayMallya fail to convert 'Good Time' in to 'अच्छे दिन',arrested in London.

— Sam (@sameer14u) April 18, 2017
2. This guy has his priorities organized.
Kingfisher beer to band nahi hogi na?? bas puch rahe hain ? #mallyaarrested #VijayMallya #London
— ०शुभम गोस्वामी० (@shustrong7) April 18, 2017
3. Rubbing it in huh?
Finally #VijayMallya caught and bowled in #London By #RCB ?

— Firaz Noushad (@MrFiraz) April 18, 2017
4. What the ….?
@tanhadil1981 @neha_s8584 @sharwanmatwa111 @amitkaushal90 @mayankforbjp @Raju_bishnoi1 @vbv_bagdi @Anshu_Vats1 @niteshyadav1772 @pooja3goswami @shashi_2001 लंदन में टपरी पर चाय पीते धरे गये माल्या !!
केजरीवाल के इंटरनल सर्वे में पता लगी थी माल्या के छिपने की जगह !!#VijayMallya pic.twitter.com/Jlc3mFjsIH

— Sir Ashok Dinda ♂ (@SirDindaa) April 18, 2017
5. There's a song for everything!
#VijayMallya arrested by Scotland yard in #London, likely to be extradited to #India #VijayMallyaArrested @TheVijayMallya pic.twitter.com/gcYHEgeXns

— Dhanshree Shirke (@DhanshreeShirke) April 18, 2017
6. The Kingfisher has been fished out.
#VijayMallya brought #Tipu's sword back. This #WorldHeritageDay, he'll be brought back too! #Kingfisher is finally fished!
??? pic.twitter.com/BaCvCLi0V3

— Aniruddha #Kaliya (@AniruddhasT) April 18, 2017
7. OH HEY VIJAY!
Girls, keep those hot tubs running. Daddy's coming home. #VijayMallya #FckYouIndia

— Vijay Mallya (@Thevijaymalllya) April 18, 2017
8. NRI. Get it? Get it?
Finally Non Repaying Indian #VijayMallya arrested in London

— ️ ⚡ BajiRao बल्लाळ ⚡ (@Ind_Arya) April 18, 2017
9. Sad reacts only
Scotland yard : Kaha se ho?#VijayMallya : pic.twitter.com/O1eWJONxze

— Nishant Srivastava (@FilmyKeedayWala) April 18, 2017
10. I was wondering why hasn't he joined in yet.
Just chill, everyone! #VijayMallya is being brought to India for the promotion of 'Bank Chor'.

— Shirish Kunder (@ShirishKunder) April 18, 2017
11. I see what you did there!
If all goes well, #VijayMallya may soon be behind bars which doesn't serve Kingfisher. #EndOfGoodTimes

— FQueued Ińdíán (@i_theindian) April 18, 2017
12. Oh God it' everywhere!!!!
#TimesNowImpact? Thoda zayada ho gaya. #VijayMallya pic.twitter.com/osyY63kNNf

— Sonal Hayat Singh (@SonalHayat) April 18, 2017
13. Dekho woh aa gaya
Reaction of Banks when they heared that Vijay Mallya has been arrested in London #VijayMallya pic.twitter.com/v6ILs1nAQ9

— SURENDRA (@surendrrra) April 18, 2017
14. Ohhhhh….
#VijayMallya got arrested

Mallya: LOL
Bhai: ROFL pic.twitter.com/o8dBhj5aR5

— Krishna (@Atheist_Krishna) April 18, 2017
15. Keh ke paisa lenge!
.. #VijayMallya come to india pic.twitter.com/VfTKCx8vUa

— Sandeepchinna (@sandeepchinna) April 18, 2017
16. *mutual feels*
Very disappointed with system that #VijayMallya got the bail this easily...Govt doesn't know how it feels when you've to delete a good tweet

— Drunk BATMAN (@Caped_Humor) April 18, 2017
17. OMG diya bujh gaya :(
SBI Team waiting for #VijayMallya to be extradited from #London to India. pic.twitter.com/9CWAxEA1Xy

— Abhishek (@imAbhishek_J) April 18, 2017
18. Not Kingfisher Airlines though
#VijayMallya arrest be like. pic.twitter.com/bCDvQjz33a

— Sand-d Singh (@Sand_In_Deed) April 18, 2017
19. Nahi yaar kuch bhi xD
#VijayMallya's bail was too quicker than "Mutual fund investments are subject to market risks, read all documents before investing #London

— Salman Khan Fan Club (@prasanb22) April 18, 2017
20. Pakka Vijay bro!
#VijayMallya #London King of good time pic.twitter.com/g06F3Ss8YT

— Nitin Mahalwal (@nitinmahalwal) April 18, 2017
Have more to add to this list, drop in comments or write to us at team@socialsamosa.com