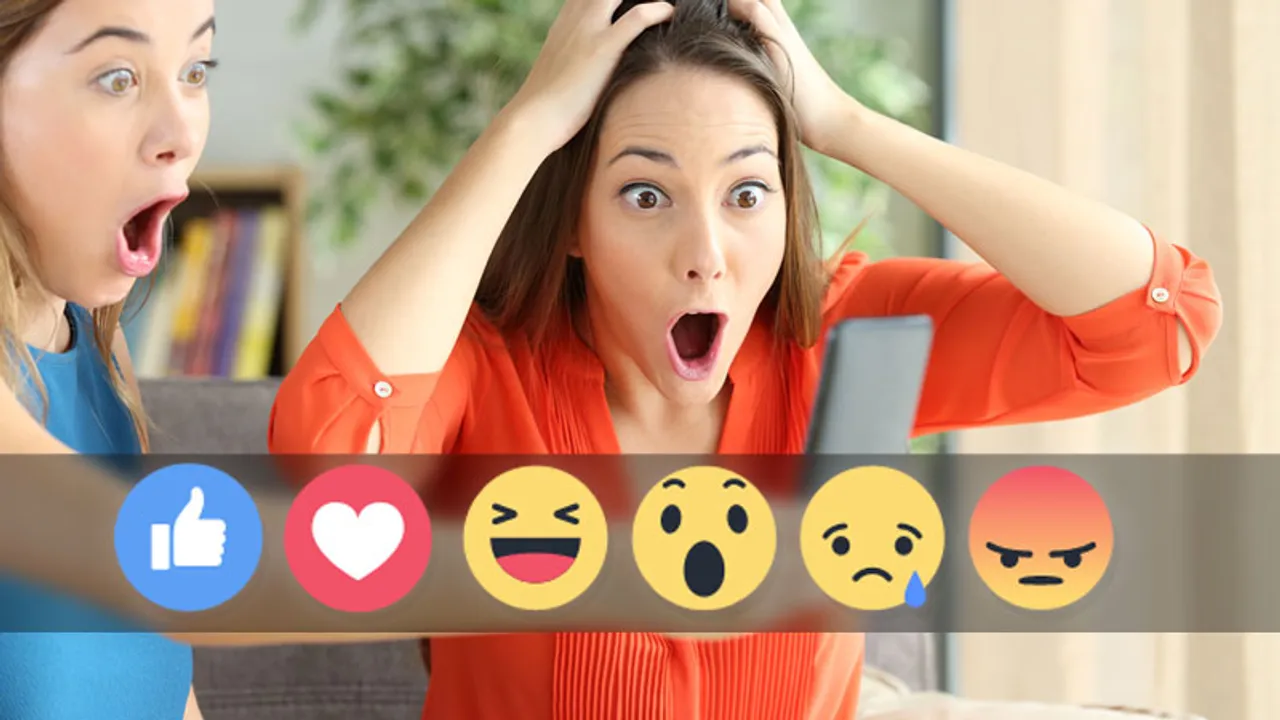 Reactions for you, Reactions for them, Reactions for EVERYBODY! Or atleast that is how Mark Zuckerberg feels. Don't know what we are talking about? Welcome Facebook Reactions for comments!
Yes, you read that right. You can now express your feelings about individual comments too.
After Reactions were introduced for Facebook posts last year, they proved to be a huge hit with Facebook users all over the world. By the end of February this year, Reactions had been used more than 300 billion times, and Facebook thought it was a good idea to introduce Reactions for individual messages on Messenger, their Instant Messaging platform.
Facebook followed that up by launching Reactions on Facebook Lite. Fast forward to today, the social network has granted users the ability to make their thoughts known about a particular comment beyond the one dimensional 'like' button.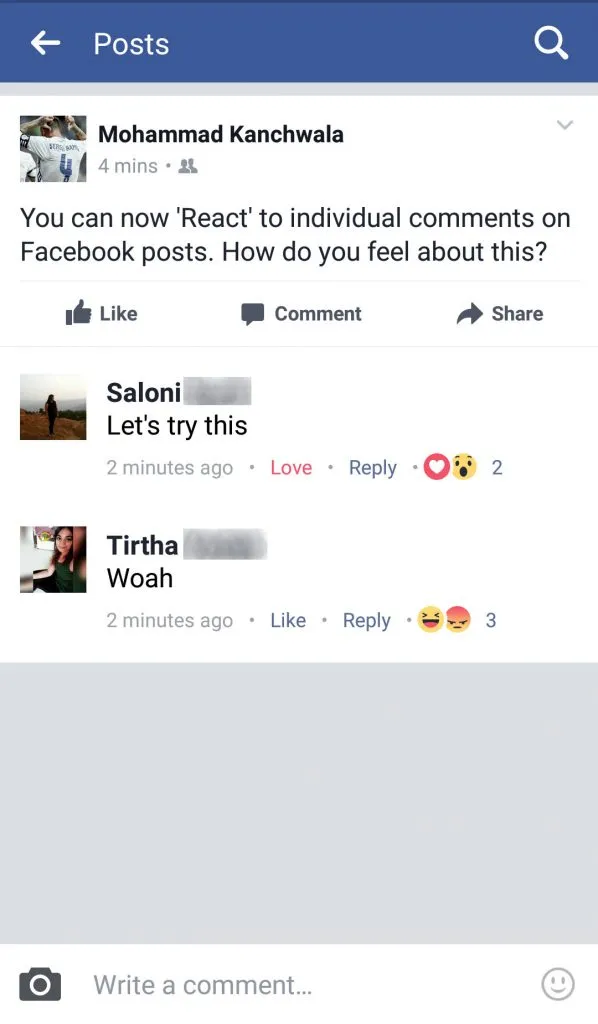 Does this make things much more tacky?
Yes.
Will people still end up complaining at first, using it later?
Definitely.
Using Reactions for comments works similarly as Reactions for posts. You just have to hover your cursor or long press on the Like button depending on whether you are using Facebook Web, or Facebook Mobile, and proceed to 'React'whatever you choose to.
The feature has been spotted for Facebook Web and Mobile users, although it is not yet clear whether all Facebook Mobile users can see this update yet.