Surprise surprise! Instagram Stories has a string of new updates for Instagram Stories and you may have mixed feelings about it. For starters, Instagram Face Filters are now available on Stories, and a few more exciting features to make things more interesting.
So lets summarize it. Instagram Stories were inspired by Snapchat Stories. Snapchat has Filters. Instagram now has Face Filters. Also, Instagram Face Filters look alarmingly similar to Snapchat's popular flower wreath that appear on top of your head. So, yeah, inspiration.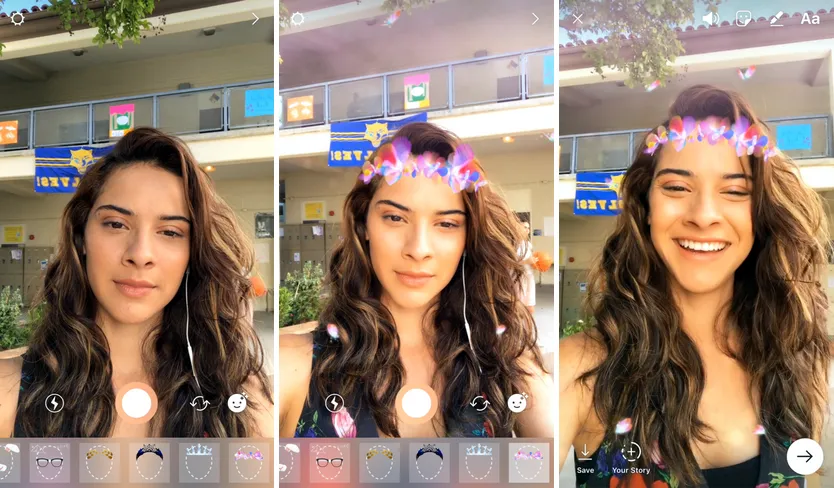 Beginning with a set of eight face filters that Instagram will gradually expand, you can start using them by opening the camera in Instagram and turning on the front camera. You will see a face icon on the bottom left, tapping on which will reveal the 8 new face filters. From the flower wreath on your head and bunny ears and teeth, to math equations swirling around your head.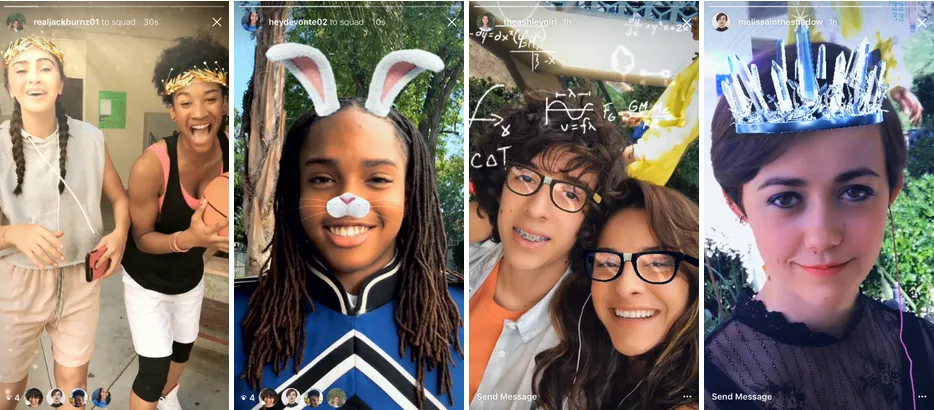 Also, there are a few more creative tools to encourage Stories users to have more fun. Apart from Instagram Face Filters, there is video rewind which (no surprises) is an existing feature on Snapchat. That ship has sailed waaay past now.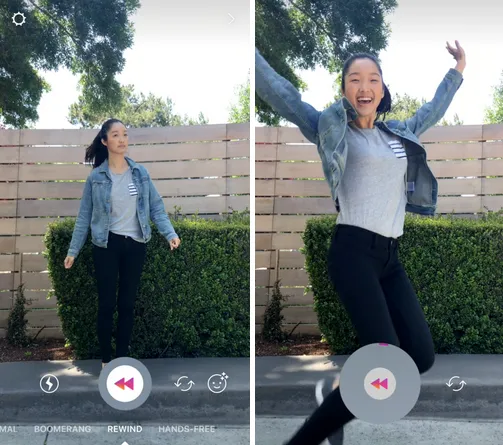 You will find the new Rewind feature next to Boomerang within Instagram Camera. Here is what Instagram has to say about Rewind, "Drop a microphone and watch it fly up into your hand. Capture a fountain in motion and share a rewind of the water floating back up. Experiment with some magic tricks of your own and defy the laws of physics wherever you are."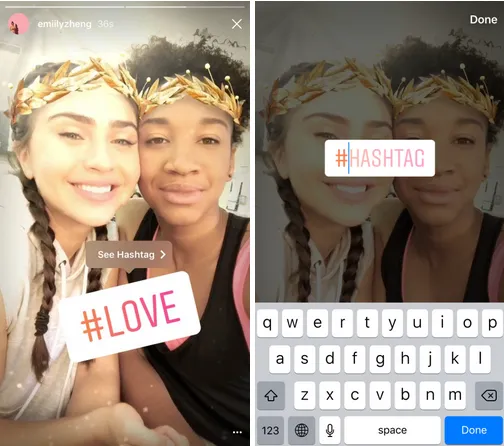 You can now add hashtags to your Stories in the form of Stickers by tapping the Stickers icon on the top right corner of your screen, and add a hashtag. You can add hashtags through text too, and they work the same way as hashtags work for regular Instagram posts. Tapping on a hashtag will lead you to a page where you can view all related Stories containing the same hashtag, in one place.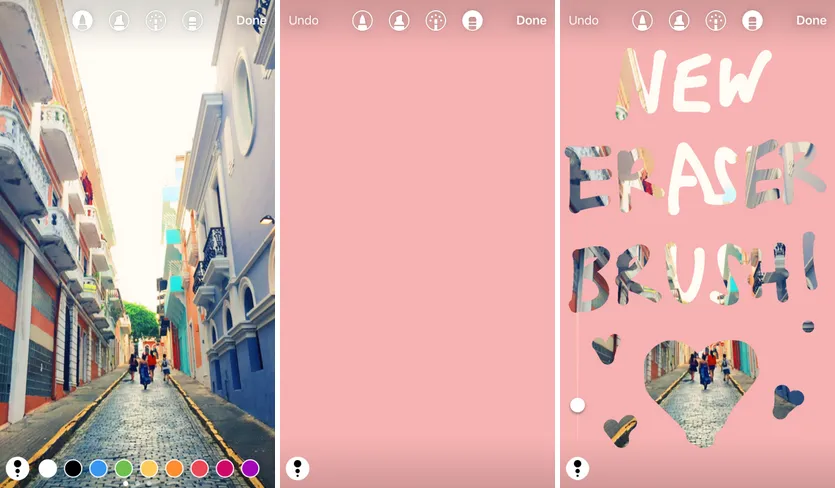 The last new creative tool is the new Eraser brush that you can use to draw and create some masterpieces. Erase things you have drawn, or you can proceed to fill the entire screen with color. Then use the new Eraser brush to reverse draw anything you want to.
The primary goal is for you to have more fun as Instagram says, "From the very first photo filter to Boomerang and more, Instagram has always been the place you can go to turn regular moments into something you can't wait to share. Now, you have more fun and easy ways to express yourself and connect with the people you care about most."
The new Instagram Face Filters and creative tools are a part of Instagram version 10.21 for iOS in the Apple App Store and for Android in Google Play.