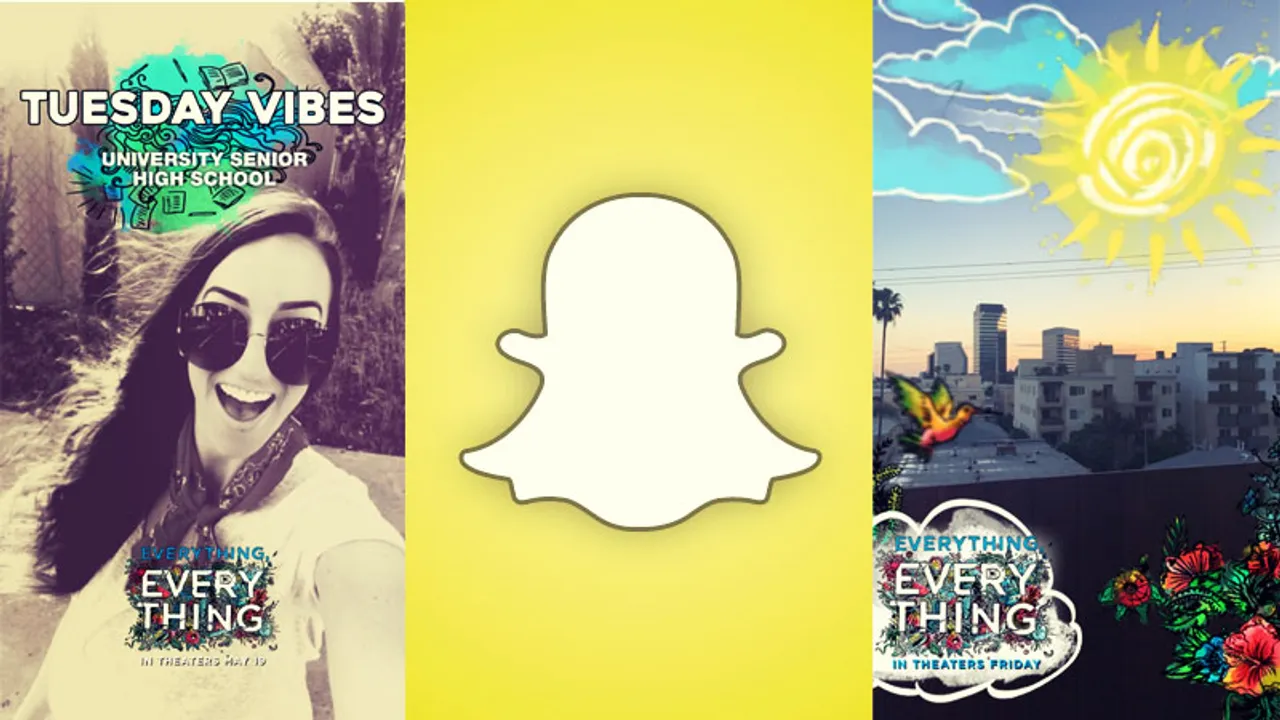 Snapchat endured a turbulent last week which saw the company underperform as compared to what Wall Street expected from it, reporting considerable losses and that caused Snap's stock to take a plunge. Snap Inc. CEO Evan Spiegel wants to have none of it as Snapchat World Lenses and two new products are being unveiled to salvage the sinking revenue ship.
The new products are Snapchat World Lenses, Smart Geofilters and Targeted Lenses as part of the new offering from Snapchat that could help the platform survive the Facebook onslaught which has led to a slower user growth and increased competition on all fronts with Mark Zuckerberg replicating Stories everywhere he can.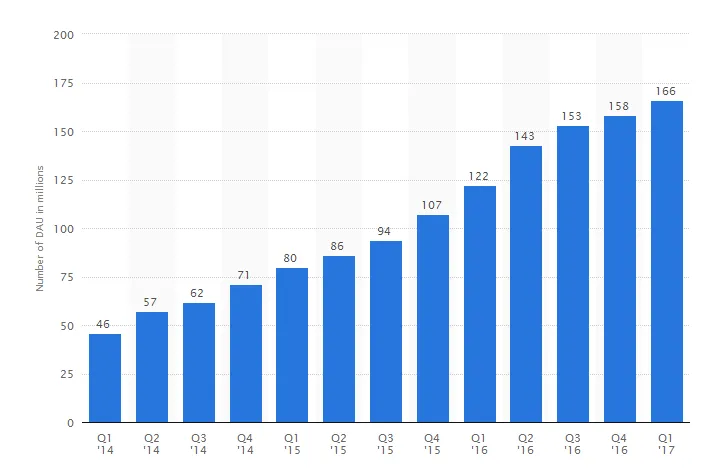 Source Statista.com
Snapchat pretty much held its ground even after Instagram Stories continued to erode their user base, even posting a minor spike in user numbers now standing at 166 million users all over the world. Instagram Stories has 200 million, and has already begun inserting Ads within Stories.
One can be at loggerheads over User numbers, and other metrics that gauge popularity and other arbitrary numbers (let me explain), but at the end of the day, the very existence of social media platforms is decided by how much revenue it generates. Without it, what could user numbers possibly accomplish if the company does not make enough money? See?
Snapchat says more than 1 in 3 users like to have fun with Lenses on a daily basis, and Snaps with Geofilters are viewed close to a billion times daily. That's a lot of screens and eyeballs that advertisers would like to pay for. Yes, that is precisely what Snapchat plans to do. Source
Lets talk about the new products from Snapchat.
Snapchat World Lenses turns users surroundings into interactive pictures and videos with floating objects that go beyond the renowned Snapchat face filters by turning your surroundings into playful 'works of art'.
Source
The one you see here, is a Sponsored World Lens from the house of Warner Bros. for a film that MGM and Warner Bros. have worked together for, Everything Everything. Netflix, Dunkin Donuts and Glidden Paint are next in line with their respective Sponsored World Lenses. Source
Targeted Lenses is next, and these Lenses take a much more targeted approach which was not up for grabs earlier. Brands had to purchase a nationwide takeover, which would now be replaced with effectively targeted impressions from specified demographics and geographic location.
Smart Geofilters utilizes User location to provide custom geofilters with names of a town, city, store or institution such as University etc. These Smart Geofilters are pretty popular with Snapchat users as TechCrunch reports that according to Snapchat survey "...Geofilters are already very popular with the Snapchat community, as 80 percent of users have used a Geofilter at a restaurant, 66 percent at a mall, and 50 percent at a gym.."
On Cinco de Mayo (5th May) Taco Bell ran a successful filter based one day campaign on Snapchat which delivered more than 224 million views for the fast food chain as reported by Bloomberg Technology. The Taco Bell filter turned user's heads into a giant Taco shell and Taco Bell's logo featured in the corner of every Snap.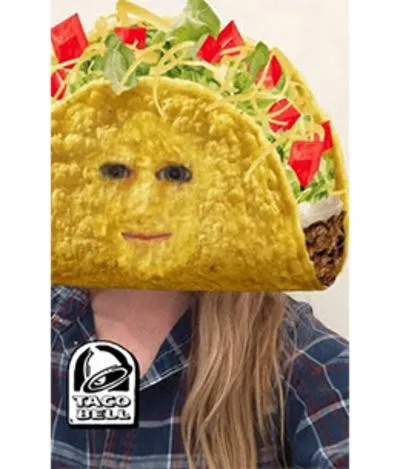 Source
Bloomberg Technology further states, "While a campaign like Taco Bell's typically costs an advertiser $300,000 to $700,000, a national campaign for the more real-world-focused ads could go for 30 percent more, say people familiar with the matter. That's one-fifth the price of a 30-second Super Bowl spot."
More than 3 billion Snaps are created every day, and Snapchat users on average launch the app close to 18 times a day, spending around 30 minutes on the app, as per TechCrunch.
With more playful filters and interactive, entertaining paraphernalia available on Snapchat could help the brand retain the loyalty of their fickle millennial users and swap advertising money for their attention.