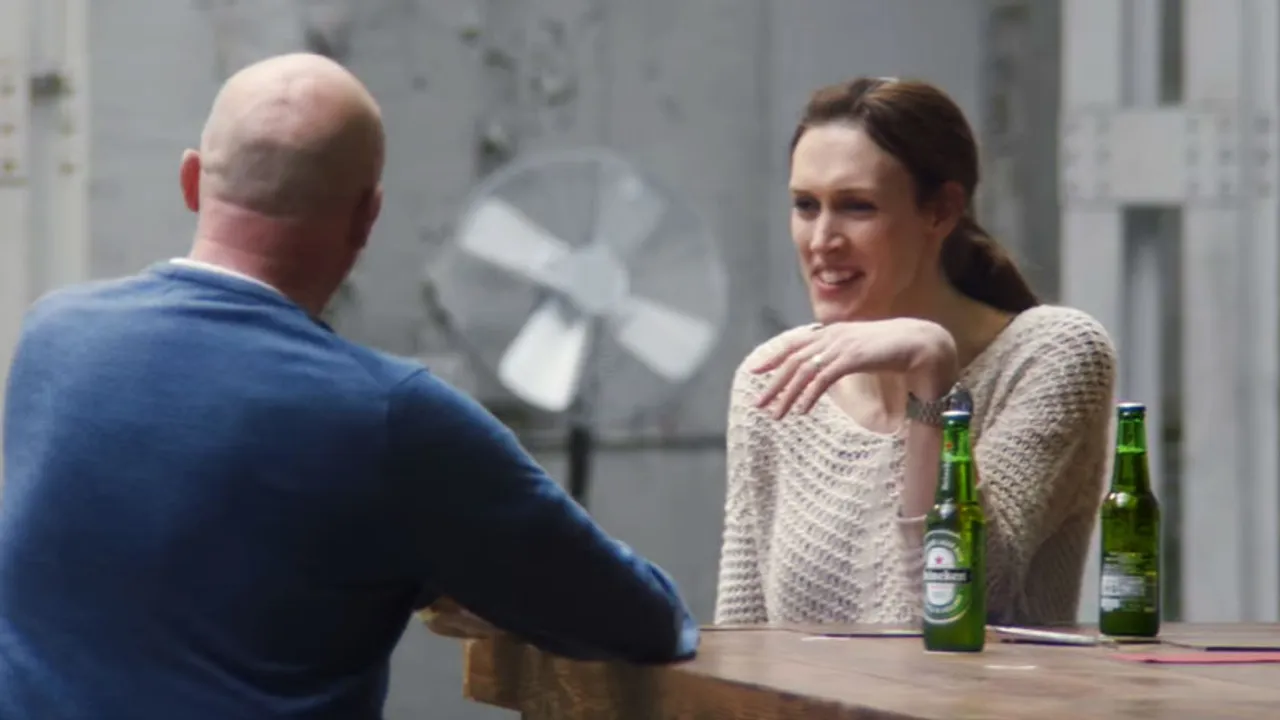 Social Experiment Campaigns – a disruptive content marketing format known to cut through with a message damning the viewers on many levels. From Dove to Ariel, social experiments have created ripples across the content marketing sphere. But, is it now time to write an epitaph to era of experiments under surveillance for a marketing gimmick?
The Beginning
2013 officially marked the beginning of the social experiment campaigns era. Big tickets brands were tapping on the power of common people, pooled under one roof, subjected to emotional experiments to drive home a message that an ideal content piece might or might not be able to do.
In April 2013, Dove launched its critically acclaimed Dove Real Beauty Sketches; till date the campaign has over 7 million views on YouTube. Created by Ogilvy Brazil as a part of Dove's Real Beauty campaign, the experiment resonated with every woman, with the fairer sex known to dislike the way they look.
">"Dove's underlying message is you are more beautiful than you think. Be more confident. Frankly, it's refreshing to see an ad that tackles a genuine societal problem head-on, let alone marketing that doesn't try to turn women into sex objects, overburdened housewives or shopaholics," wrote The Guardian, in an article arguing with the critics of the Real Beauty Sketches campaigns.
The following years were to witness some of the biggest successes in the social experiment campaigns format. Coca-Cola's Remove Labels launched in the Middle East market during Ramadan and P & G's Always #LikeAGirl were the next few milestones.
The common thread in all these milestone campaigns was the topic at hand – a sensitive issue in a particular region. For instance, "Always" advocated feminism in the American market where advertising voice is usually centered around males.
This was just the beginning, as the world later saw social experiment campaigns by almost every brand for topics and such as valuing mothers, drink and drive, real friendship, and more.
The Downfall
While the highly successful social experiment campaigns were numbered, smaller campaigns on various topics started cropping up.
In 2015, Hallmark launched #PutYourHeartToPaper – a social experiment that got kids to speak about their mother unaware that she has been listening to what they say throughout. A tearjerker then, the campaign wasn't exactly a success across borders. Also, the basic idea of thanking your loved ones came across as repetitive.
"Still, the basic concept—thanking those you love—no matter how well intentioned or executed, feels tired, simply because it's been trotted out so much lately," reported Adweek in 2015.
From an India perspective, social experiments appeared to take a rather scripted turn, with brands creating campaigns deviating from its core identity.
In 2016, Brooke Bond Red Label released a social experiment which proved how bonds can be created over a cup of tea. The campaign got unsuspecting strangers to interact with a sex worker, showing how the latter too is just as human, beating all stereotypes.
The experiment however, came across as rather scripted and didn't see much social fame. "Great concept, but seemed staged. I don't think one needs to meet a call girl just to understand their pain or our similarities. Might as well, few strangers naturally bonding over tea would have been better. Good attempt though," reported Social Samosa back then.
To add to all of it, a campaign series by brands such as Ambi Pur, Colgate, and Dove claimed to use real people, however, failed miserably in creating the impact.
These campaigns blurred the lines between social experiments and scripted campaigns, placing the credibility of the former under serious doubts.
The (possible) Death
Cut to 2017, after the severe backlash on Pepsi's global campaign featuring Kendell Jenner, Heineken launched their famous 'Open Your World' campaign – a social experiment that got people with opposing ideologies together and gave them an opportunity to understand each other's perspective over a beer.
The campaign was largely lauded ; the story however took a twist when Nehemiah Markos and Jed R. Feiman, the creators of Never Sad, a comedy sketch, released "Worlds Apart", a parody of the Heineken campaign with #UnusedFootage.
The video was not only a direct dig at Heineken but also highlighted how one social experiment cannot change the way people think - there are cameras, it is going to be aired, the reasons are enough to catalyze rather coloured emotions. The video concludes with – Open Your Wallet, implying at every brand's ultimate objective behind a campaign – RoI.
A severe blow on the social experiment campaigns culture, this isn't the only one. Flower Delivery Network, Interflora, released "The Great Mom Experiment" this Mother's Day. While the campaign initiated on the note of Hallmark's #PutYourHeartToPaper, it was in for a tangible twist.
&vl=en
After speaking about their mother, the subjects of the experiment were told that their mother is right here and heard everything. When the "mother" enters, it is actually someone else, and the entire experiment set-up is revealed. The message being – you don't need an experiment to talk to your mother.
The Epilogue
Social experiments came into being to prove points that the world usually found difficult to believe. One of the most famous social experiments of all time – Rhythm 0 was based on the premise of "how a fast person can hurt you under favourable circumstances," a point difficult to prove otherwise.
Brands began in the right direction, treating issues such as a girl's confidence, or women's beauty standards, and more with coherent proof. The success of those campaigns however, incited a herd mentality, with brands undertaking "experiments" with no objective whatsoever.
For tangible proof – Australian Production Studio, The Woolshed Co. released the results of a two-year social experiment to understand how the concept of viral worked.
In the experiment, the company released 8 fake videos of shark attacks, lightning strikes and more as authentic; these were shared nevertheless, garnering over 164 hours of YouTube watch time. The key factor here is authenticity. This was what clicked in social experiment campaigns.
Authenticity and objective diluted as brands marched towards the social experiment campaigns route. This worked even worse with the increasing awareness among consumers.
So, is this the end of social experiment campaigns? Well, not if the experiment is conducted under the right circumstances, for the right reasons.
Your take?