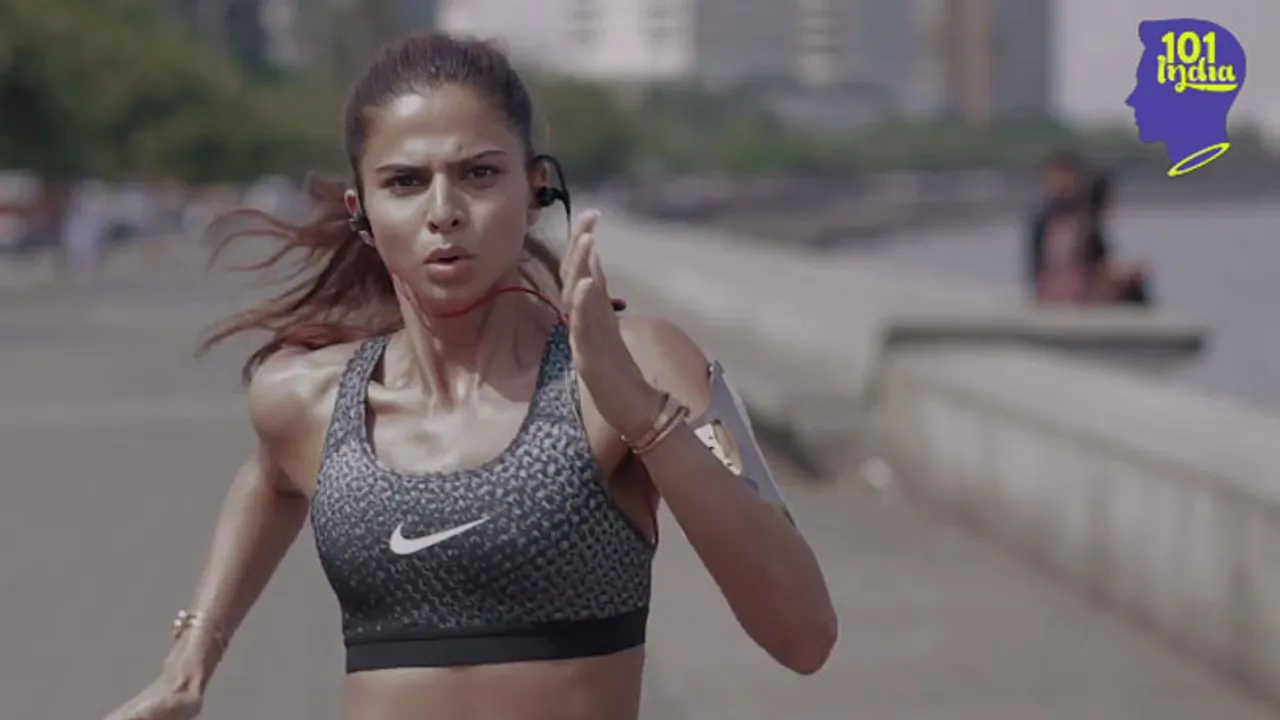 101 India's new initiative titled Outrun, a series focused on how the Y generation is breaking conventions and charting their own way in life. Shaleena Nathani is one of them.
One of India's most popular content blogs on YouTube, 101 India caters to youth with entertaining and compelling videos, with content ranging from diverse genres such as horror, music, travel, people profiles, alternate sports and food.
One of the episodes in the series, 'Outrun Easy with Shaleena Nathani', one of the brightest and talented minds in the Indian fashion industry, shows her narrating how a stylists' job in the industry is perceived as a glamorous job. Working with Bollywood stars such as Deepika Padukone and Shah Rukh Khan, Shaleena explains how success, and the journey towards it, are not accomplished as easily as people assume.
She then proceeds to preach the campaign message, something that is synonymous with her life, that her job and path in life is not easy, and easy is not her thing anyway.
The three minute video further explains Shaleena's journey and how she stuck through with her resolve and succeeded, and continues to push herself further, professionally, and with everything she does. Posted five days ago, the Outrun Easy with Shaleen Nathani video has been viewed over 883k times on YouTube.
Would you like us to write a detailed feature on 101 India? Let us know at team@socialsamosa.com.