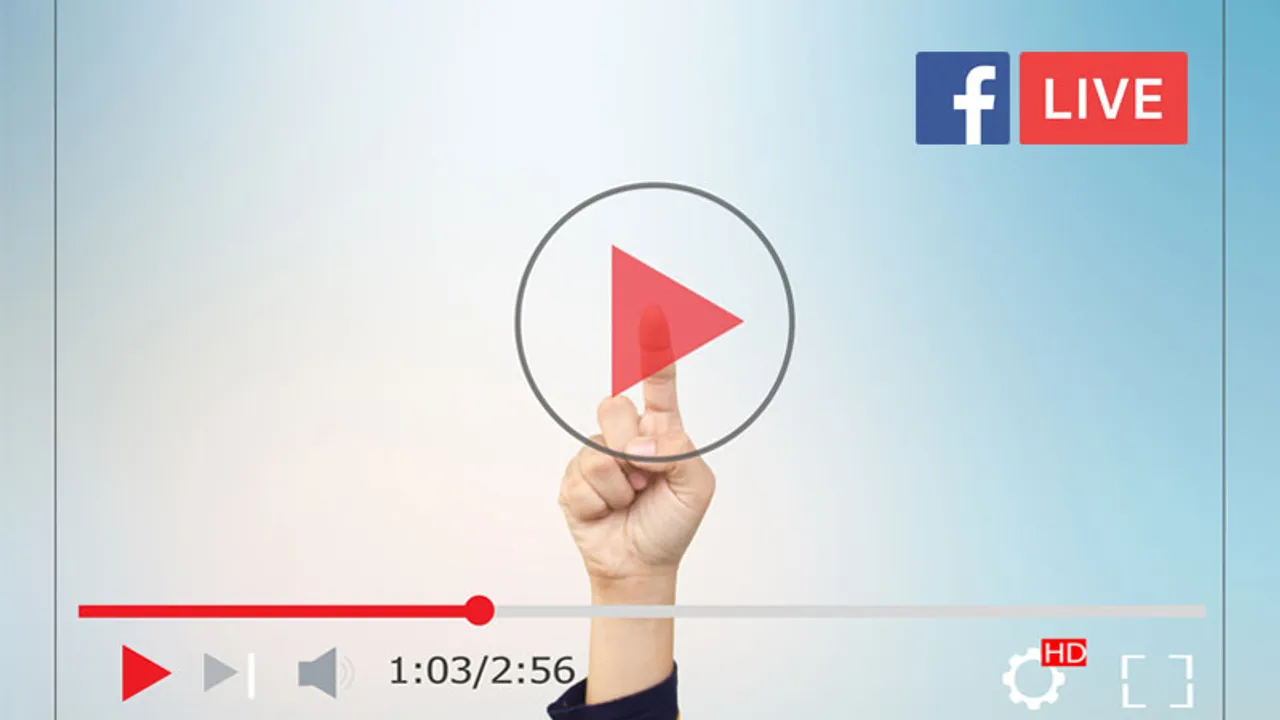 The livestreaming game was changed forever when Facebook Live was introduced by the world's largest social network, a revolutionary incorporation that allowed brands and businesses completely transform the way they reached their audience through Facebook. Events, Interviews, Live Chats and Q&A sessions have become a staple with Facebook Live today.
It was reported back in April that one in five videos on Facebook happens to be a Facebook Live broadcast, which speaks volumes about the meteoric rise of the product. The popularity of Facebook Live videos can no longer be ignored, but can only be evaluated in terms of quality, since as every social media product, most brands excel admirably, whereas some fail to grasp the true potential of it.
A number of publishers and brands have nailed their use of Facebook Live videos. Let us look at some of the most innovative and engaging Facebook Live videos that worked wonders and drew a significant amount of popularity.
1. Buzzfeed

The numbers are astonishing on this one. Buzzfeed had more than 600,000 people watching two of their employees try and crush a watermelon by putting rubber bands around it, for over 45 minutes! Known for their quirky, entertaining and consumer oriented content, Buzzfeed managed to intrigue people with their silly, yet effective way of using Facebook Live.
2. The Jungle Book and Airbnb
For the promotion of the live action production of The Jungle Book movie, Airbnb constructed a tree house, and through Facebook Live, were able to broadcast the entire experience, from the world premiere of the movie, lasting over an hour. It managed to amass more than 112k views, and more than 1.7k Reactions.
3. Dunkin Donuts
The custodians of Donuts all over the world (I'm joking) debuted on Facebook Live last year with a Valentine's Day announcement and a special live tour of the Dunkin Donuts kitchen for their followers which managed to rack up 43k views and more than 4.1k Reactions.
4. Tastemade
The food blog went Live with a tiny kitchen on 19th March last year, receiving a mind numbing response with more than 3.8 views, and 45k reactions that delighted audiences on Facebook all over the world. Guess there is something innately satisfying about watching the proceedings in a tiny kitchen that Facebook users could not resist watching.
5. WWE

More than 3.2 million WWE fans from all over the world watched Shane McMahon drop an elbow on The Undertaker on 29th March last year. It stands out as one of the most popular Live videos of all time with more than 110k Reactions and 16k Shares. The WWE utilized the feature to reach out to their audiences in real time, although we may not see much Live broadcasts when it comes to wrestling, since the validity of the elbow drop was questioned by many viewers.
6. The Metropolitan Museum of Art, New York
Broadcasting Live from "Pergamon and the Hellenistic Kingdoms of the Ancient World", the MET featured one of the exhibition curators, Sean Hemingway and Ria Roberts, one of the exhibition curators, talking about the artworks created in the Hellenistic kingdoms, particularly the city of Pergamon. It was viewed 56k times and racked up 12k shares.
7. Grazia UK
A UK based publication, Grazia UK organized a Facebook Live debate about #Brexit, among Stella Creasy, Yvette Cooper MP, Penny Mordaunt, Theresa Villiers and chaired by Anushka Asthana. The broadcast was viewed more than 74k times.
These were some of the most innovative and popular Facebook Live broadcasts from brands all over the world. If you wish to share Facebook Live videos from your brands, share them with us at team@socialsamosa.com.