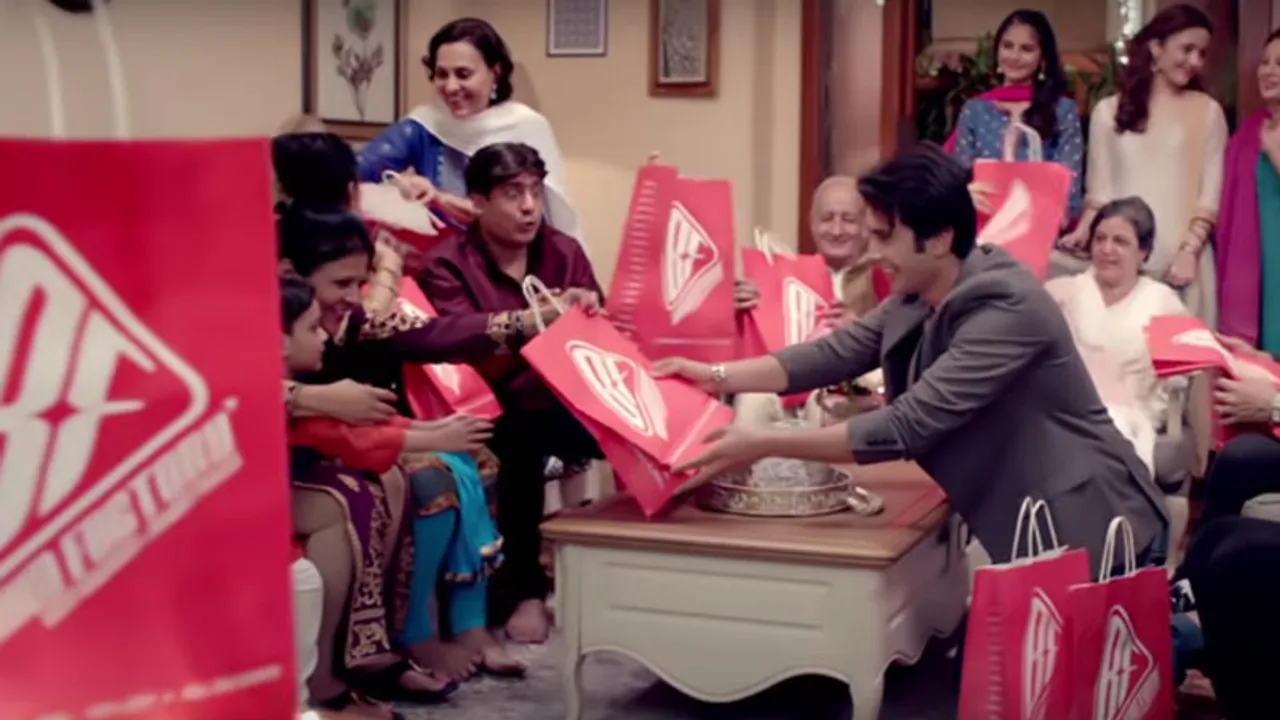 Brand Factory released its latest campaign titled, #SpreadSmartness this Ramadan. The brand launches a TVC called 'Mir Ki Eid', conceptualized and created by Karma - Division of DDB Mudra Group.
Picturing a family celebrating Eid, the TVC narrates a tricky situation faced by the protagonist, 'Mir' when he meets his in-laws and how Brand Factory comes to his rescue.
Speaking about the campaign, Roch D'souza, CMO, Brand Factory says, "Keeping the tradition of infusing humor in real life situations, through this campaign we have tried to portray a modern take on gifting during festivals. As a brand, we want to be relevant in the lives of consumers during the festive season and give them an experience of the Best Brands at Smart Prices."
Rendering a fresh perspective, the campaign uses situational humor to communicate that shopping at Brand Factory is the smartest thing to do. Adding an element of surprise, the TVC also promotes the special Buy 1 Get 1 offer which is on during Ramzan in a very interesting way.
Talking about the creatives of the campaign, Sanjay Panday, Business Partner Karma (Division of DDB Mudra Group) says, "We opted to portray a different perspective of shopping during festive occasions, rather than the typical emotional festive narrative. Whilst humorously showcasing the festive moments shared by families, the campaign encourages them to spend their money wisely by making the most of the best prices at Brand Factory."
#SpreadSmartness will be promoted on television, OOH and all social media platforms.