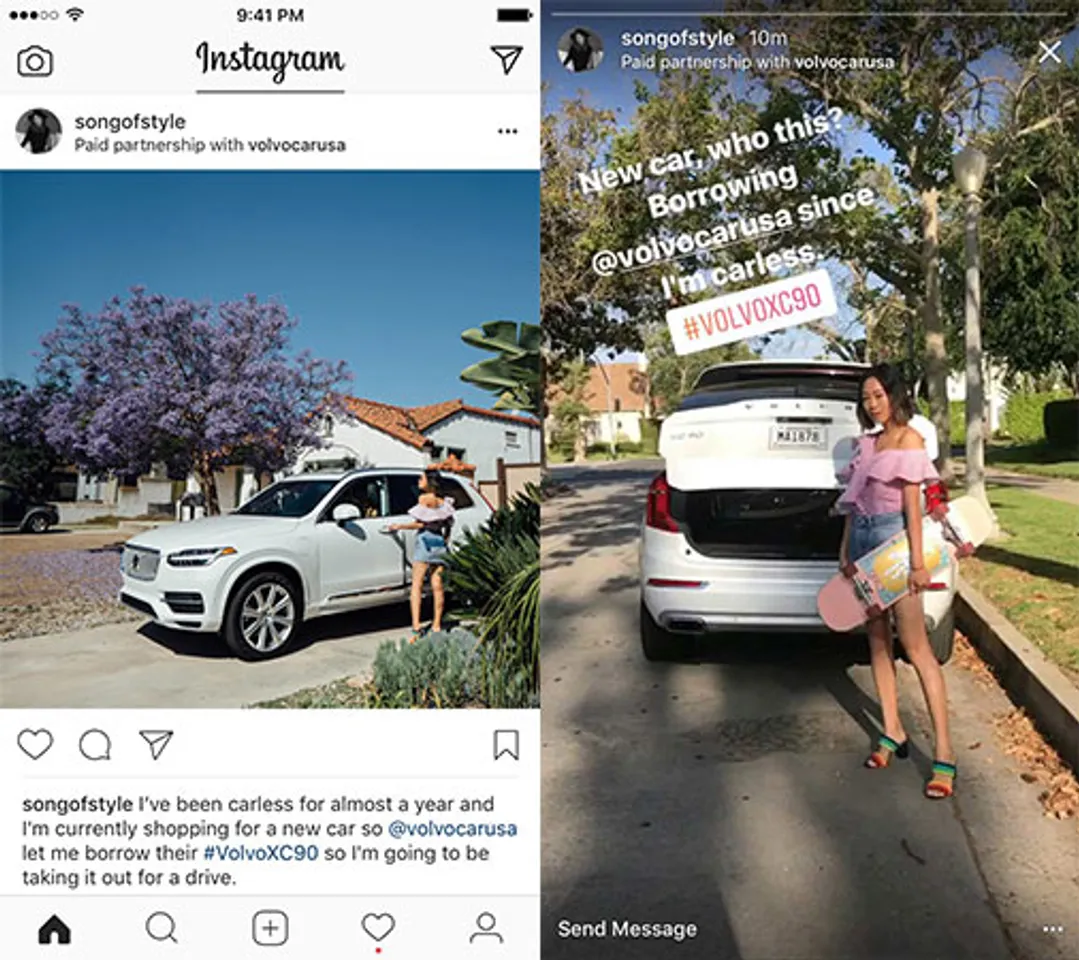 Here is a new addition to the world of Influencer Marketing on Instagram. A lot of Influencers associate with brands for paid or sponsored activity. Most times it isn't disclosed if the content has been paid for.
The Federal Trade Commission sent notices to nearly 90 Influencers for not clearly disclosing that their posts were sponsored or paid for by a brand.
Attending to this, Instagram added a new layer of transparency and released a feature which directs such Instagram Influencers to specifically mention their "Paid Partnership" with brands in its sub – header.
Reasoning the introduction of "Paid Partnership", Instagram mentioned in one of its blogs that "In the coming weeks, you'll start to see a new "Paid partnership with" tag on posts and stories. This feature will help creators more clearly communicate with their followers when they are working in partnership with a business.
"Not only is this level of transparency beneficial for our community, but it also gives creators and businesses the ability to track and share insights around a partnered post."
"By this feature, both creator and the brand will have access to the insights of the sponsored posts and stories. This feature also brings authenticity and transparency amongst the three pillars involved in the activity (Influencers, Brands and the Followers)."
The feature will come under Instagram's tagging and insights tool through a sub-header "Paid Partnership with" followed by a tag to the brand/business owner's account. The sub-header will be found where the Location tag is currently available.
Brands/ Business Owners can see the reach and engagement insights in their Facebook Page Insights.
The feature will be rolled out in the coming weeks with an official policy and enforcement guidelines.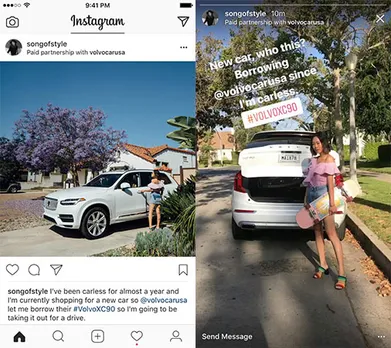 Instagram Influencer Aimee Song, owner of the Instagram account, SongOfStyle is one of the first few Influencers to try out the new Instagram tag.
"@songofstyle is about sharing my experiences with people and hopefully bringing them inspiration, whether in travel, fashion, or other areas of lifestyle...When working with brands like Volvo, it's important to remember that people react to the realness of you, so Instagram's new tagging tool will help show that my take on the XC90 is just that – mine."
This is a great step towards transparency and efficacy for brands, Influencers and their audience. We would love to know what you think about this update.
Share your thoughts with us here or write to us at team@socialsamosa.com