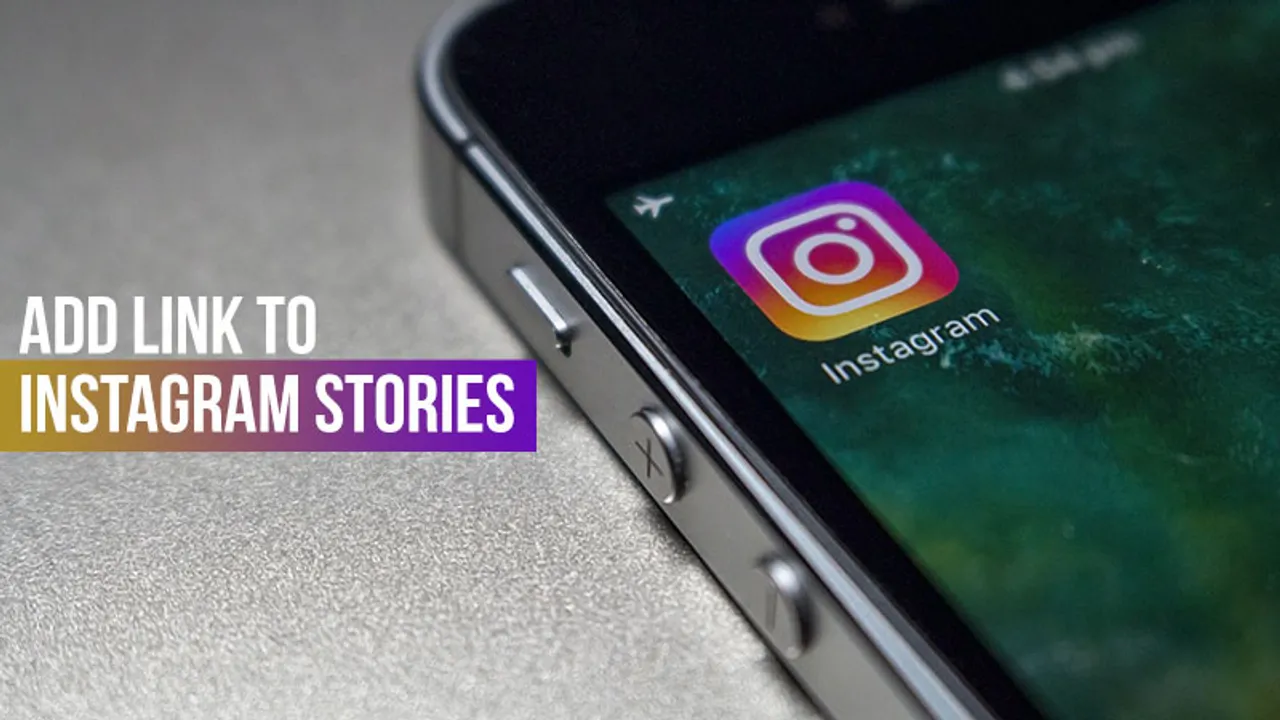 Instagram Stories might be a clone of Snapchat, but the way they have managed to add business elements to this feature, makes it a boon for marketers.
In late 2016, Instagram launched the feature to directly link back stories to web pages. The feature was initially available only to verified Instagram accounts. Lately, it was noticed that more and more unverified Instagram Business Accounts too were now receiving the option to create such swipeable stories.
Like Instagram Live, this feature too will be rolled out for everyone in phases. Currently, swipeable stories are available only to Instagram Business Accounts (not personal profiles) with follower base of more than 10,000.
Adding a link is an easy process. Just follow the following steps and voila your Swipeable story is live.
1. Start your Instagram Story
Nothing starts without a Story.
Swipe right to start your Image/Video story or directly upload it from your camera roll.
2. Click the link Button
Add your favorite filters, stickers or hashtags and when you are all set, click on the "link" icon next to the "stickers" icon.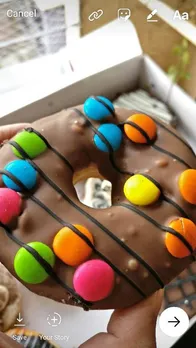 3. Enter the link
After clicking on the icon, you will be redirected to a page, where you can either enter or paste the URL that you want your followers to visit.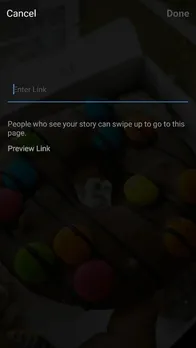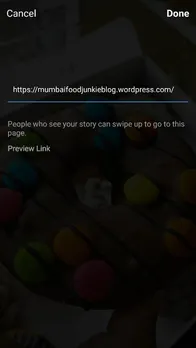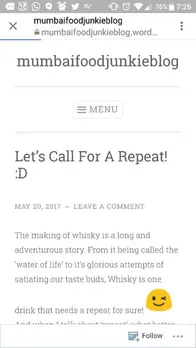 The analytics provided by Instagram for Stories does not track the URL clicks, so as a tip to measure the clicks and traffic, use a link shortener and create a customized URL to track all the conversion metrics.
After you have linked the URL to the story, the "link" icon will appear highlighted.
4. Add a Call to Action to your Story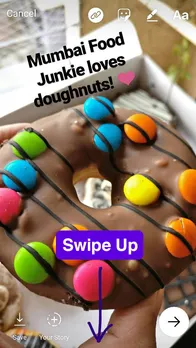 Instagram Stories with a link attached have a "see more" button at the bottom of that specific post, but it is advised to include a call to action in the story text to direct your followers.
Few commonly used are "Swipe Below", "Click Here", "Swipe Now", "Swipe Up" etc.
This is a very important step to follow if you want you to drive traffic and or generate leads from the story.
This swipeable link feature has been highly appreciated by the marketers and Instagrammers who've been looking for more ways to drive traffic to their web pages from Instagram. Instagram is the power house of visual inspiration and this new feature adds another layer of social selling enabling business users to unlock the plethora of opportunities to reach out to customers.
Well, have you used links in your Instagram Stories yet or came across an awesome example of this? Tell us your experience at team@socialsamosa.com.
Screenshot Credits - MumbaiFoodJunkie