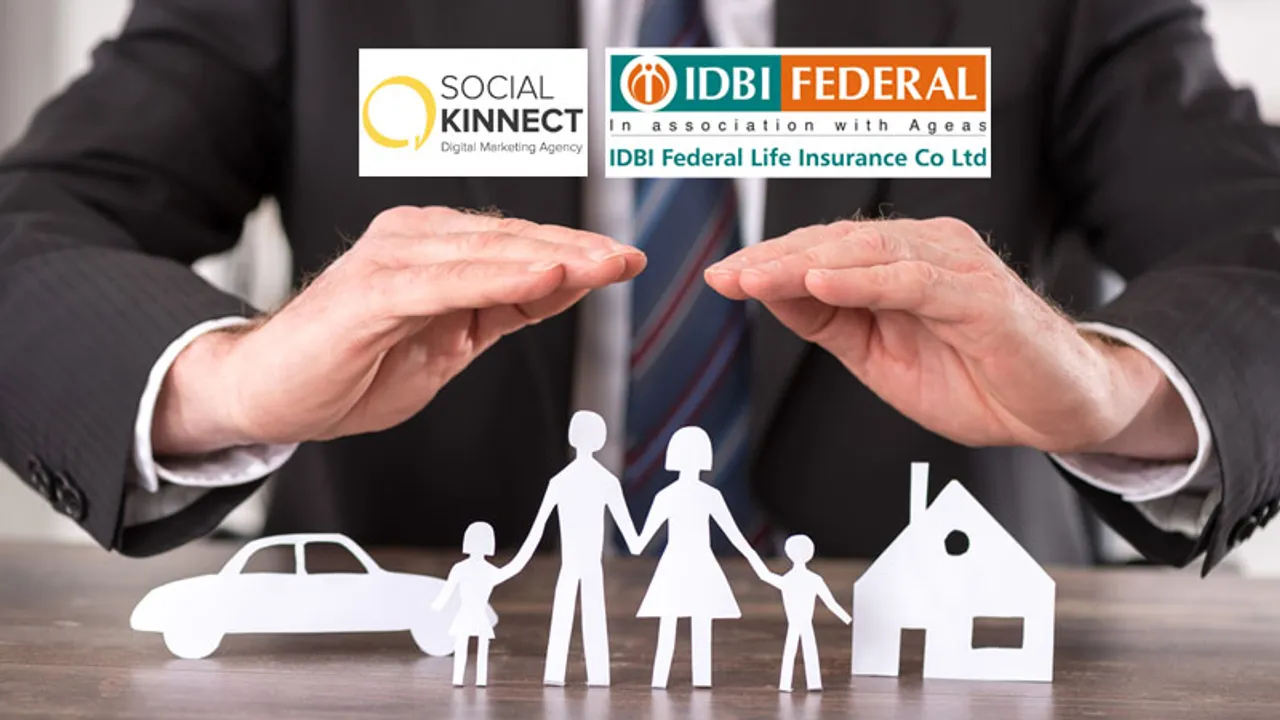 The agency will manage the digital communication across various digital assets of the brand including their five IPs viz. New Delhi Marathon, Kolkata Full Marathon, Spice Coast Marathon, Mumbai Half Marathon and the newly launched badminton initiative called Quest for Excellence.
Social Kinnect will kick start this relationship with a campaign for the Mumbai Half Marathon.
IDBI Federal Life Insurance is one of India's growing life insurance companies, offering a diverse range of wealth management, protection and retirement solutions to individual and corporate customers.
IDBI Federal Life Insurance Co Ltd is a joint venture of IDBI Bank, India's premier development and commercial bank, Federal Bank, one of India's leading private sector banks and Ageas, a multinational insurance giant based out of Europe.
Having commenced operations in 2008, IDBI Federal was able to achieve the break-even point within just 5 years, through a commitment to innovation and growth. IDBI Federal Life Insurance has achieved presence across the length and breadth of the country through a nationwide network of 2,964 branches between both IDBI & Federal Banks, and a sizeable network of advisors and partners.
As of March 31, 2017, the company has issued nearly 10.29 lakh policies with a sum assured of over Rs. 58,653.76 crore. IDBI Federal Life Insurance has total assets under management of 6,090 crore and a robust capital base of over 800 crores.
Rohan Mehta, CEO, Social Kinnect, "Over the last two years Social Kinnect has built specific domain and product knowledge in the BFSI sector. The expertise we have gained in this sector will help us accelerate IDBI Federal's digital journey. There is some challenging yet exciting work lined up for us, as there is a lot of scope for creative and innovative digital campaigns across their five IPs. They are a great team to work with and their pragmatic approach towards digital is something we completely resonate with."
Karthik Raman, CMO, IDBI Federal, "As a brand, IDBI Federal intends to communicate to its audiences that that life insurance is not an instrument to overcome fear of uncertainty, but a tool that empowers individuals to create the life and lifestyle of their choice. For a brand that has taken on this massive challenge in this competitive space, it's important we partner with a digital agency that shares our passion. We have worked with Social Kinnect in the past as well and we are confident they will take this challenge head on and respond with avant-garde digital and social solutions to help us achieve this objective."