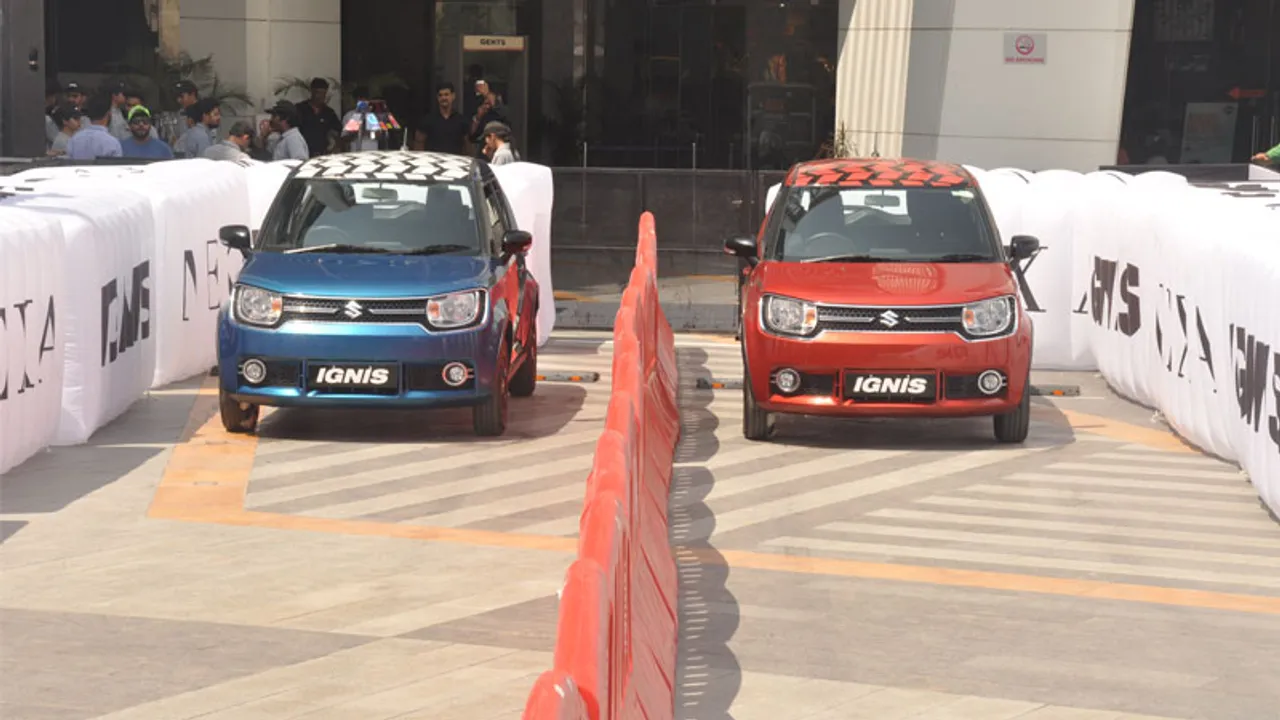 What comes to your mind when you hear Air Hockey? A nice blue table with pucks and strikers? Now, reimagine it – a virtual table and a puck, with real cars for handles. Yes, that's the power of Virtual Reality, when done right by brands!
Taking automobile marketing a notch higher, NEXA organised one of a kind, Test Drive Challenge, that included the consumers playing Air Hockey, while sitting in the car, rather, driving it.
In a Noida based Mall, NEXA set up a Test Drive Challenge, where in consumers had to use the car as strikers of the puck. The cars were updated with motion sensors, that would reflect the car's activity on the screen, blocking the puck or creating a goal.
Various mall goers tried their hands on the game, experiencing the car and the joy of Air Hockey, all at the same time.
To make the activity a safe one, NEXA equipped the Ignis cars with required safety elements. Also, all the participants were required to have a valid driver's license.
With the campaign, NEXA did not only revamp the age old definite of test drive, but added a literal gaming element, which made entire process highly engaging. The initiative was a smart gimmick to get potential consumers experience Ignis's the car's acceleration, throttle response, braking abilities and the ease of using the Auto Gear Shift (AGS) transmission.
The activation's video is already doing rounds on social media, deepening Ignis's precise and bold digital strategies. Prior to this, the brand had launched Steal the Ignis, Twitter contest, which had a gratification of an Ignis itself. A rare move by premium product brands.
With the Test Drive Challenge, Ignis takes the legacy forward, while engaging with their audience online and offline.