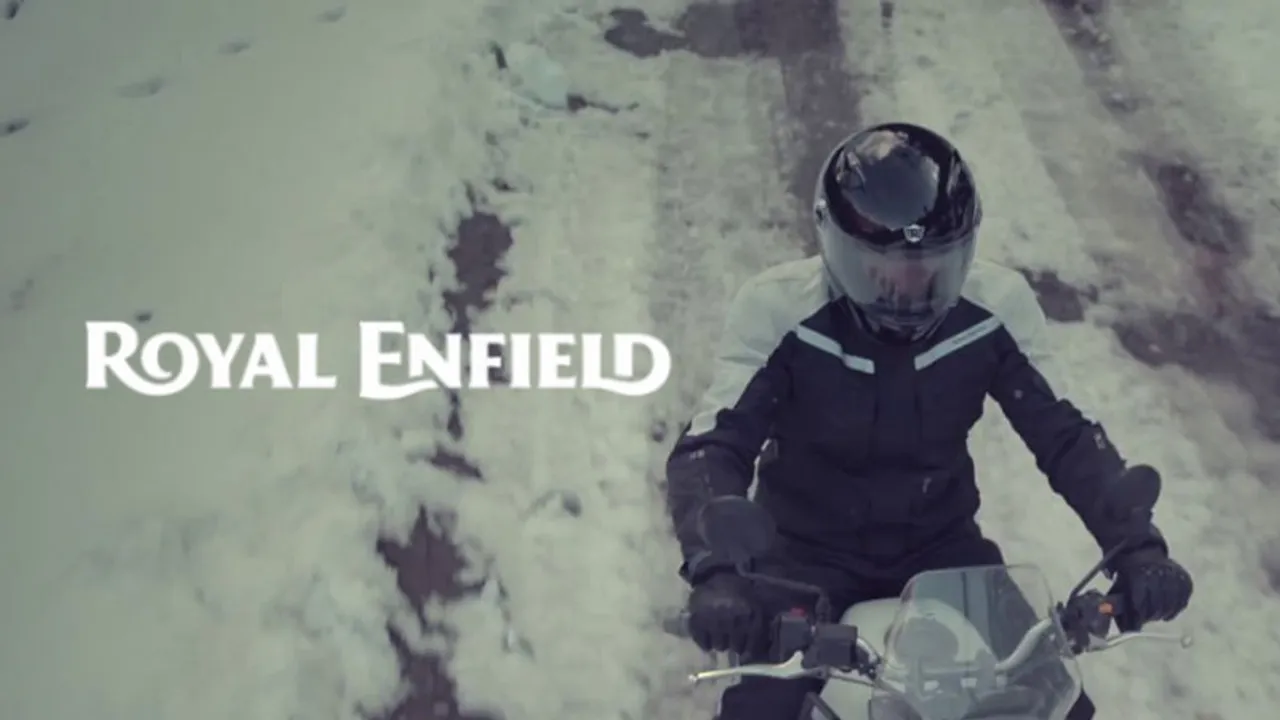 In an effort towards driving salience and awareness for their riding gear, Royal Enfield, recently launched a new campaign created by Wieden+Kennedy India.
&t=45s
Shot in the exacting and awe-inspiring locales of Darjeeling's Lebong Valley, Maharashtra's Hemalachi Tanda and Sikkim's Yumthang Valley, the film captures Royal Enfield riders showcasing the authentic use of Royal Enfield Gear in extreme riding situations.
Commenting on the campaign, Samrat Som, Head - Apparels & Accessories, Royal Enfield said, "Royal Enfield has been making riding gear for sometime now, and the idea of this campaign was to increase awareness for this category and the versatility of the range that we offer. Ours is a country where one can ride pretty much all year round, and one needs the right Gear for it to manage in all weather and all terrains."
"Our approach was to show the Royal Enfield Protective Gear being used by real Royal Enfield riders in actual places they ride to.  The entire film has been shot from a riders' perspective; from the sound, to the situations, and the cinematography. The point was to create a film that riders themselves can immediately identify and connect with, and showcase the seamless integration of Royal Enfield Gear into everyday and intense riding situations," added Wieden+Kennedy.
Apart from conceptualizing and creating the campaign, Wieden+Kennedy has also directed the film in-house, in a first for the agency and the brand.
Credits
Agency: Wieden+Kennedy
Director: Jonathan George
Executive Creative Directors: Kim Papworth, Shuchi Thakur, Molona Wati Longchar
Creative Directors: Jonathan George and Samarjit Bhattacharya
Account Director: Abhinav Deodhar
Account Manager: Abhishek Advani, Dhruv Nigam
Producer: Deepti Jha
Director of Photography: Satchith Paulose