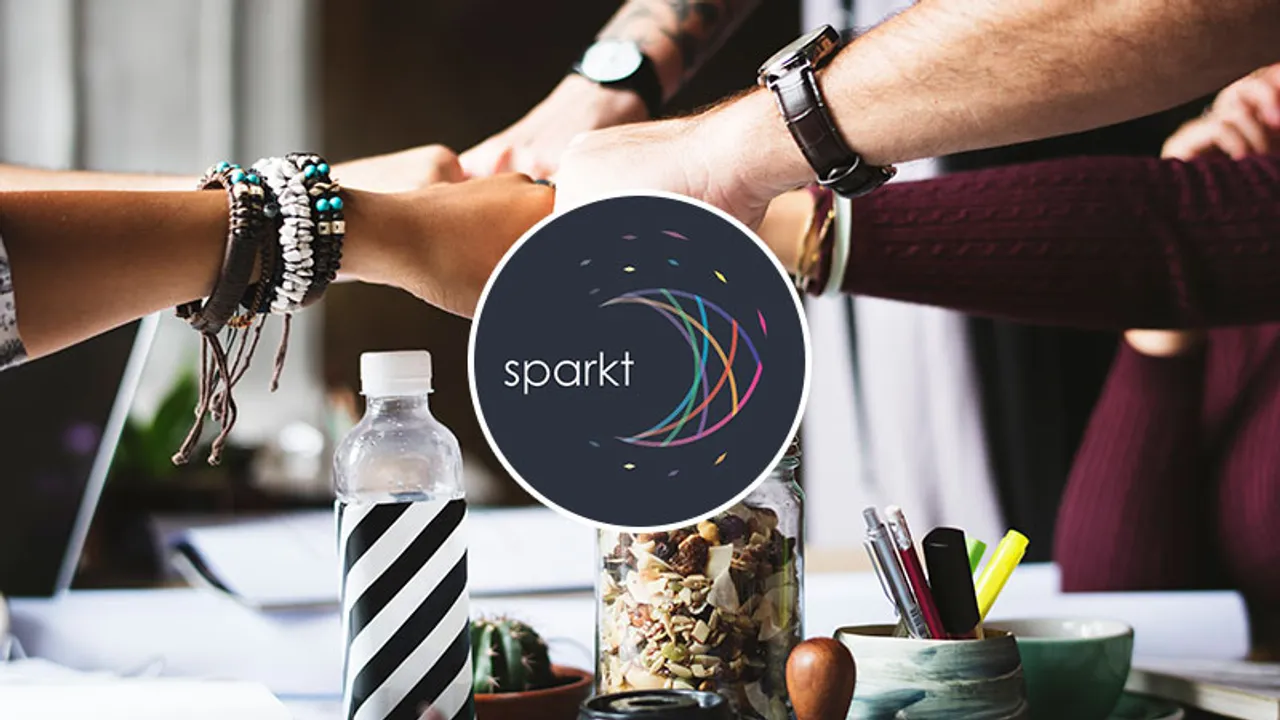 Who are we?
We always have wanted to create a place that we could call home. The genesis of Sparkt is linked to that singular thought. Each of us have been a part of large network, boutique or digital agency setups and believe they seemed to have carved their own approaches & spaces when it comes to their offering. We just wanted something we collectively believed in.
Culture is fundamental to all that we are trying to create. The intent is to create a culture that intrinsically connects everyone to make a collective neural network of emotional intelligence than can detect or tap into real insights, shape unconventional but feasible possibilities, create in-house value with an evolving archive of evergreen ideas become responsible for the future.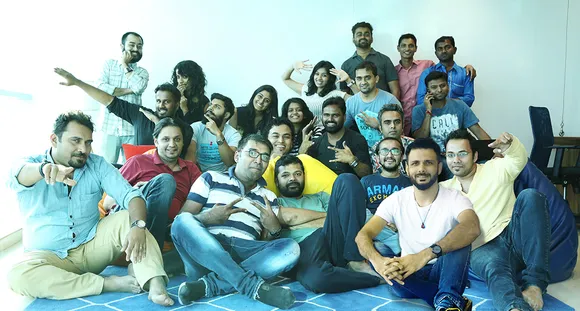 Culture as an aspect was taken into account even when we engineered our workspace. On weekends the work desks fold up to the ceiling to allow for experimental art exhibitions also allowing a chance for people at Sparkt to open up to new and novel ideas and express their creativity.
Key Pillars that assimilate into our culture -
Self-Governance
Essentially the business is built on a no follow-up culture. There are no fixed timings or rules that define ones commitment rather we allow our people to demonstrate it with efficiency in delivery and quality of work.
We believe in managing by walking around rather than an approach that has to do with hierarchies. We encourage autonomy which leads to purpose and ignites passion when coupled with a conducive environment.
Passion is essential to our business as IQ maybe required to win a business but EQ is equally important to make a tangible impact for a clients business.
Most of our clients tend to have linear approach largely due to the size and complexities in their businesses.
We like to be that little anomaly that little spark.
Truth
This is a another fundamental pillar in which we take great pride. We are in the business of consulting and that often means we need to be asking hard questions and coming up with solutions which are unique - adds value to our clients business. It requires us to be honest with our clients and ourselves.
In many ways in order to truly enjoy a environment that encourages self governance one needs to be true to themselves and their peers.
So without truth there can be no self governance the relation is rather symbiotic.
Transparency often makes complex areas of concern much simpler to overcome.
Value
The only reason anyone every adopts a service if its a necessity or adds value. We are not in the business of justifying the necessity.
However we do strive to add value in every aspect of our business not only to impact our clients business with tangible measures but even the people who are a part of this organization if we can add that little to someone's growth and/or development it would give us immense satisfaction.
Choices
Making choices in business like in life eventually decides the experiences one can have or the place one lands up.
We like to be selective about the people we on-board not everyone is comfortable working in a fluid environment or open to be comfortable in the uncertain.
Same applies to businesses we associate with - we like to create value sometimes perspectives and expected outcomes cross rational boundaries. We don't believe we can add value on irrational grounds so its better if engagements are not taken keeping in mind short term monetary gains.
We Believe most of Sparkt's value will come from the culture we are collectively building everyday.
What's in the name?
It's quite simply an acronym of the founding.
What we do?
Sparkt's core expertise is in complex multi channel initiatives panning communication, content, technology and media.
We focus on business service design & a top-down and a bottom-up alignment - our solutions are rooted in the core ideas that define a long-term relationship between consumers brand and business.
As a practice we lend conscious effort to create and devise solutions that are in sync with the 'now' of the consumer and are also future ready w.r.t to the category. Sometimes it does not require a lot of innovation rather just building a experience that is rooted in a consumer, behaviour or platform insight.
Why we do it?
Comes from a space of creating something we felt at peace with there is always an opportunity to reinvent the old into new without innovation or over engineering. We enjoy unconventional thoughts from unconventional people.
We love building businesses & brands.
How we evolve?
Largely the industry focus on creating frameworks and ecosystems that deliver a solution for a brand or a business in their own unique way. However, we believe that the consumer universe is morphing every day and this often causes a flux in our industry.
The notion of 'one model suits all' approach does not stand true.
We have made peace with this ever-evolving universe and by not defining our practice by ecosystems and frame works it enables us to be a constant in the flux that surrounds us.
Social responsibility in social media
We try and stay away from impressions as a success measure.
We borrow from one of our core values - Truth. It fundamentally dictates that all the social effort on the brand - be it content or media is extremely transparent with the client. We believe in co-creation than a standard client - agency format.
Also because we strive to bring value to the table we are stringent on quality control and even more hard pressed if the content created matches the brand persona and the values it embodies. We tend to keep away from temptations that are short-term in nature to ensure we have our eyes on the larger play.
Need of the hour
Social Behaviour is in the DNA of every interaction online it needs to be real, democratic and unhindered.
Brands & Businesses need to be human with ideas that are rooted in insights.
We learned the hard way
Fix a date and do it – you will never have every single one on board with an idea or an approach.
Did we just share that?
Oh, these are limited to the Sparkt groups on WhatsApp & Slack. You have no idea what you're missing out on!
They work with us
We have built deep rooted relations with our clients like Mahindra Mutual Fund and Star Plus. Both the businesses are stark opposite in the way they function. We are enabling Mahindra Mutual Fund to find its firm ground amidst 45 players who are already in the mutual fund category, whereas for Star Plus which is already a market leader, we strive to bring process rigour, creative & strategic finesse to all activities on the brand.
Apart the engagements we developed a customer service film for brand OnePlus and are developing future facing digital assets for Piramal Capital.
Sparkt has also been able to build a credible healthy association with an agency in the Nordics owing to the parity of culture and approach to work further strengthening the value that Sparkt brings to the table.
Industry as we foresee
As traditional channels converge with digital connectivity we see opportunities with deeper more personal consumer engagements and experiences. Real time AI driven responses rather than spikes from campaign to campaign.
Our next set of experiences will morph into intuitive cognitive ones that go beyond screens and move into exploring other senses.Maybe clicks replaced by conversations and ads replaced by newer audio visual formats.
A day without Internet
Well, then it rather be a day on Airplane Mode.