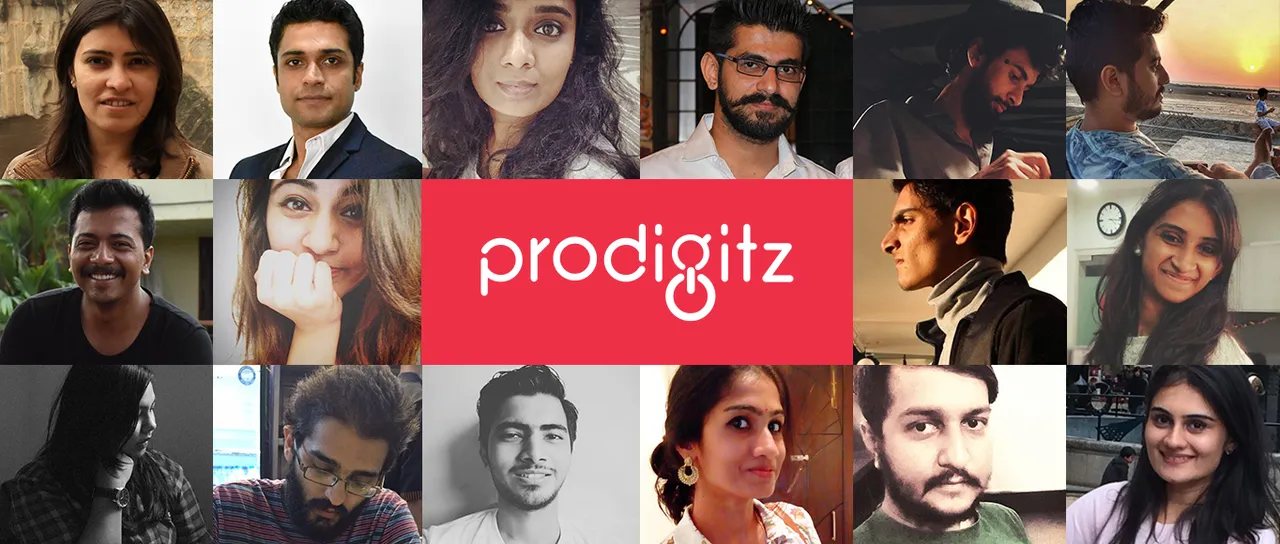 Who are we?
Prodigitz is a full-service digital agency rooted in strategic planning, creative thinking with strong, measurable execution. Co-founded in Aug 2013, by digital advertising veteran Khushboo Tulsiani and advertising and marketing professional Sunny Tulsiani. Prodigitz is now a 21 people agency headquartered in Mumbai with a satellite office in Bengaluru.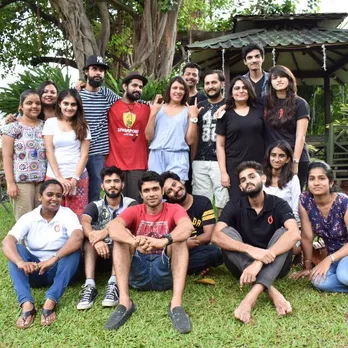 Prodigitz is powered by a bunch of millennials (The Prodigies) who are native digital users, using our pro-digital disposition to deliver newer, and more creative solutions for our brands.
What's in the name?
Since most of the fruit names were already taken, we chose a name that mirrored our approach – straightforward and transparent.
We believe in the digital medium and its potential to enable brands to be pro-active, pro-gressive, pro-consumers, basically just pro-digital.
'Prodigitz' seemed like a straightforward enough name.
Why the 'z' at the end? Let's leave that story for when we meet.
What we do?
Tell a brand's story and drive its business through the following services in digital.
Annual digital roadmap planning
Media Planning and Buying (including Performance & Programmatic)
Content development (annual content calendar, branded content properties)
Social Media Management
Influencer Outreach Programs
Search Engine Marketing
Search Engine Optimisation
Website/ microsite design and development
Why we do it?
For the same reason, we hope the readers of this article do what they do, sheer passion and love for it. But, mostly because we believe we can deliver a differentiated digital creative solution to our clients.
How we evolve?
We'd like to tell you that we have some sort of a formal role and/ or process that helps us keep track of trends in media and the social space.
But, the truth really is that we Prodigies are always powered on and tuned in. It's been a part of our culture to constantly keep tabs on the newest trends, try new formats or create something new for our clients. It's what keeps us pro-digital.
Social responsibility in social media
We are conscious of the power of advertising, along with what the digital medium can do to influence and amplify a message. Our intent is always to communicate in a creative and honest way that enriches or entertains our consumers without hurting anyone's sentiment.
Need of the hour
Consumer privacy. To what extent is it acceptable to digitally track an individual consumer?
We learned the hard way
Nothing out of the ordinary to write home about.
If we have to give one tip, then perhaps it would be to always keep your eye on the ball – it's digital, anything can happen at any time and it usually happens really fast.
Did we just share that?
An amusing experience from our clients you ask?
"Let's make this go viral"
Sure. Aaachoo!
They work with us
Some of our current clients are – Sony Pictures India, Sony ROX HD, Havmor Ice Cream, Faber-Castell, NETGEAR India, Star Health Insurance, Serena Beach Resort, CURAHealthCare amongst others.
Industry as we foresee
Digital advertising/marketing is still in its nascent stages and it has already created tremendous value for a lot of brands, albeit that has come at some cost to the traditional players in the advertising industry. Much needs to be seen as everyone evolves to adapt to what will inevitably be a digitally integrated future.
A day without Internet
Holiday!!!
Lastly, are you hiring?
Yes, those who want to leave behind the clichés of what it is like to work for an ad agency. This is serious business, contrary to what you see on your advertising friends' FB posts.
We work hard, really hard. So if being a part of an agency where:
Work comes first
You like taking the lead
You like to take on responsibility and deliver
You want to be an integral part of building and shaping this agency
You value people and time
You believe in honesty and humility
Then, call us or write to us.
Yes, you can wear jeans to work.