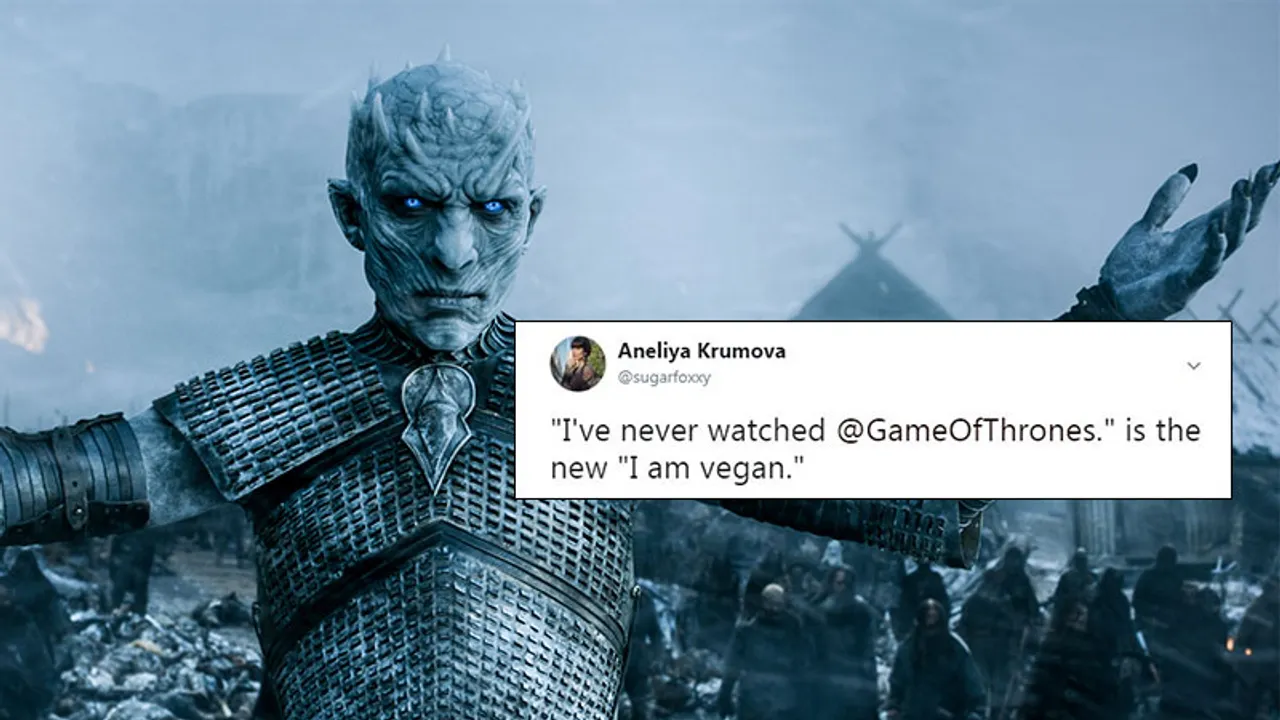 If you're a regular social media buff, it may have been absolutely impossible for you to dodge those Game Of Thrones posts and tweets that come at you in hundreds. If you're someone who has never watched Game of Thrones, this post is for and about you guys.
It must be hard, trying to make sense of tweets describing deaths, incest, murders, witches, resurrections, dragons and an army of dead people, I understand. Although if you're going to scream at everyone on social media 'that I'm probably the only person who has never watched Game of Thrones' then you are as annoying as the person who won't shut up about how good the show is!
Well anyway, if you feel left out that no one has compiled a series of tweets about people who have never watched Game Of Thrones, your wait ends here. Here are 15 of them!
1. Truly.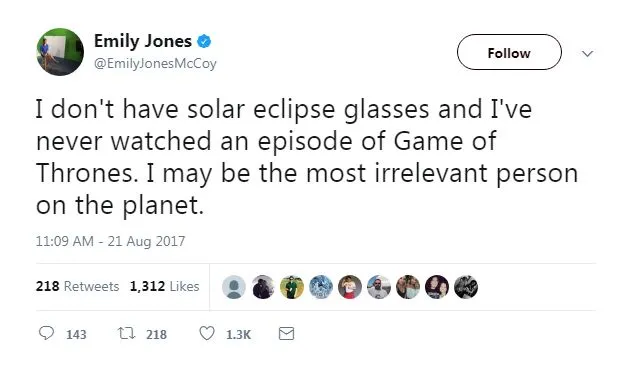 2. The F you talking about dragons and dead people mate?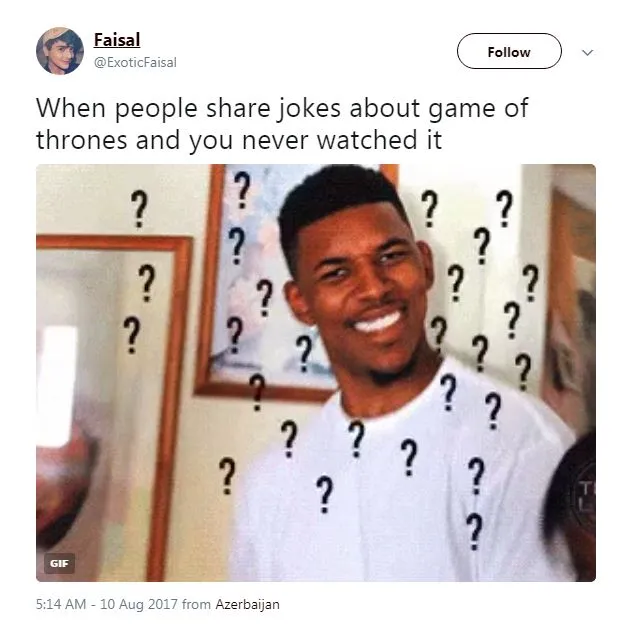 3. But you miss out on probably the greatest spectacle to ever adorn your screens!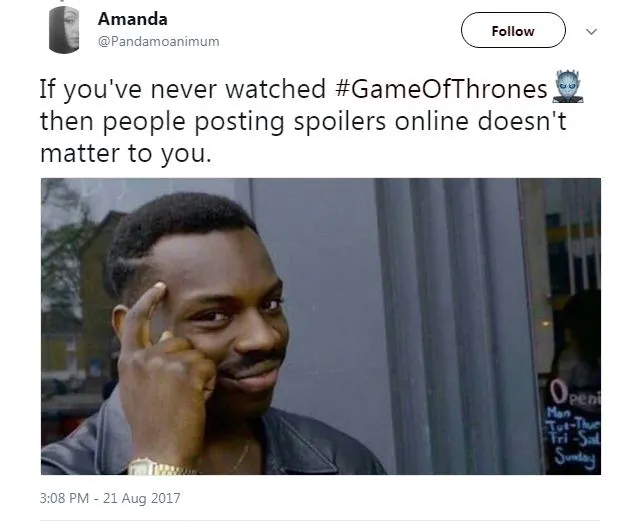 4. Kill him.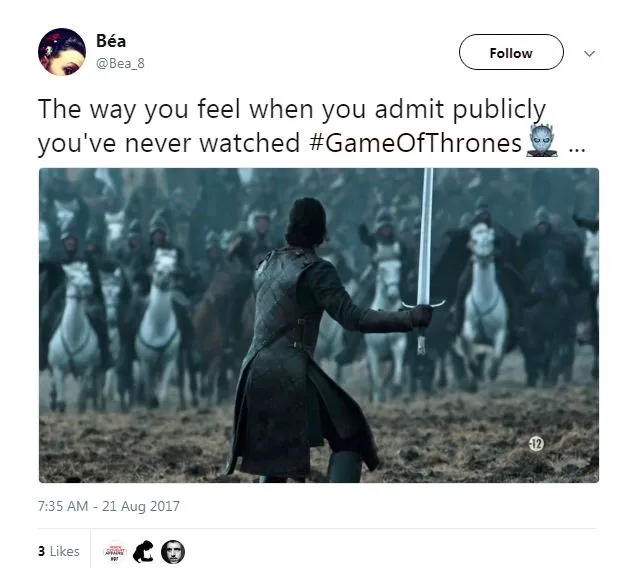 6. You. Are. Alone. Miles.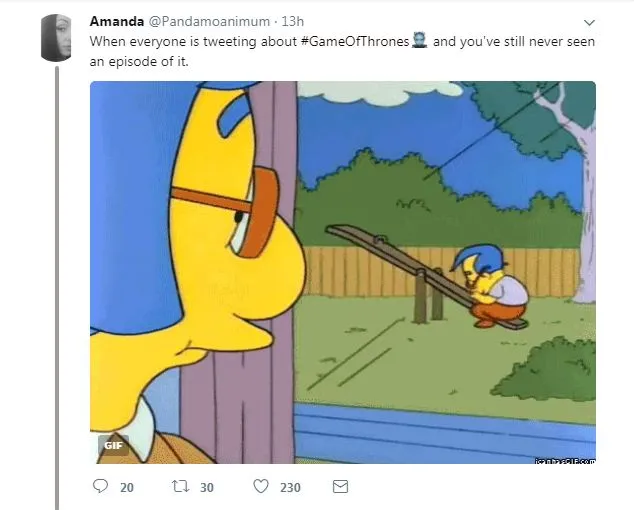 8.  People who never watched Game of Thrones are the new vegans.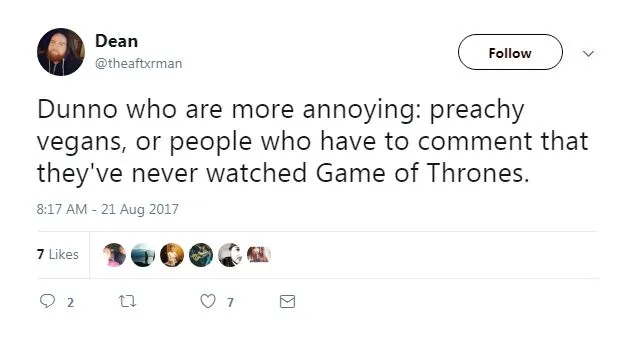 9. You don't wanna know what happens after you start watching it.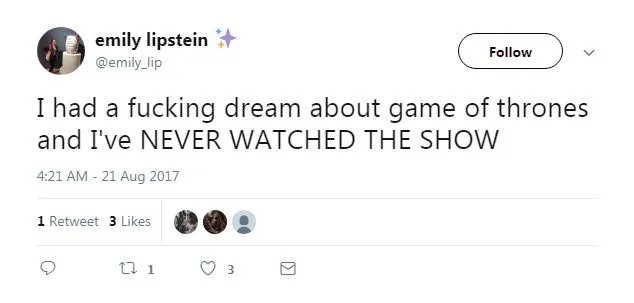 10. Told ya

11. Actually, I get used to people dying rather easily.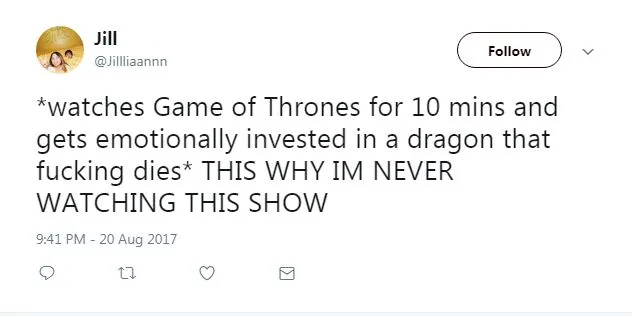 12. and never come back.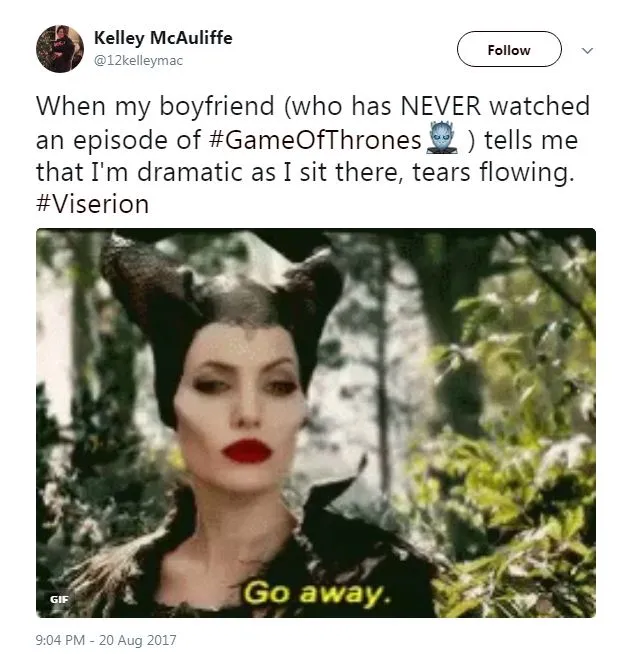 13. You don't have to find them. They will find you.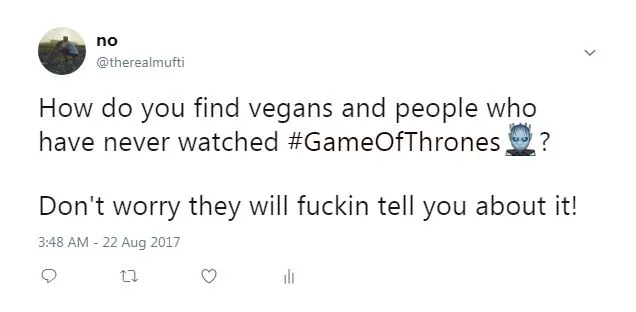 14. YOU DID NOTHING GREAT!