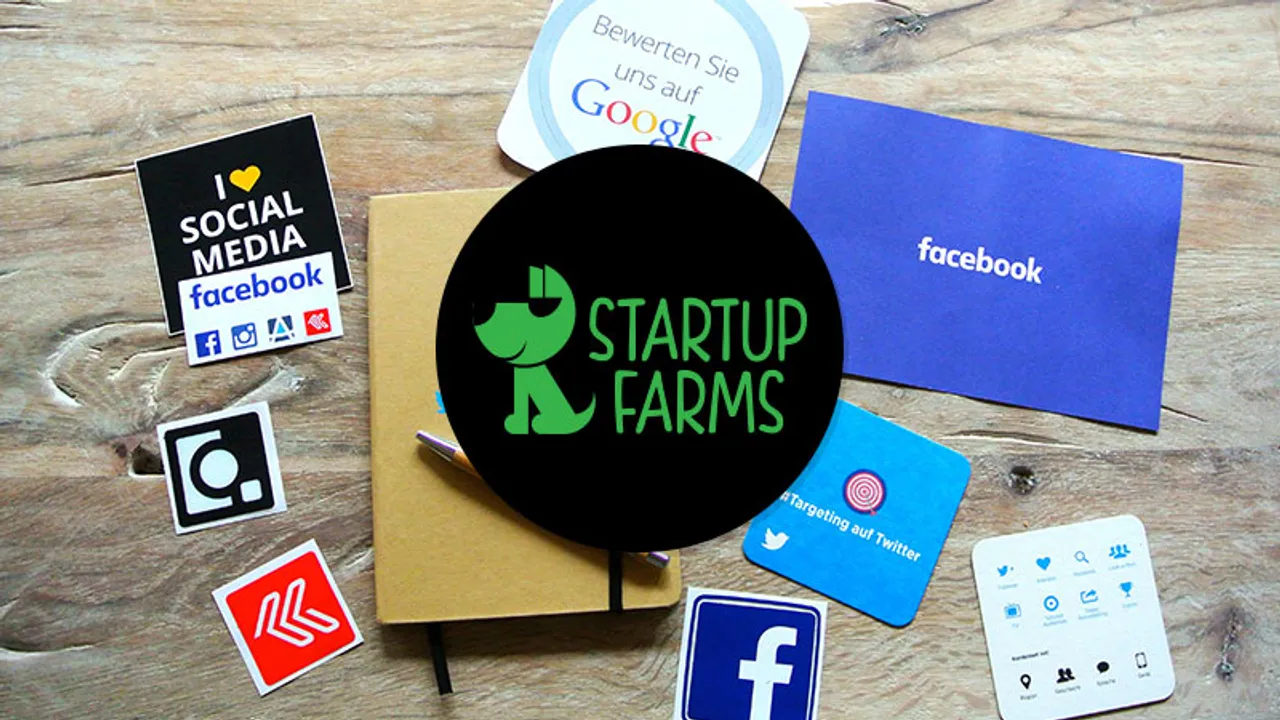 Who are we?
Startup Farms is a Branding, Design and Social Media Marketing Agency, founded in 2011.
Services Offered - Brand Identity Creation, Design & Brand Communication, Private Label Branding and Digital Marketing Services - Social Media Marketing, Analytics, SEO, SEM. We do assist in Short Films for Social Media/ Radio Spots etc.
Faisal Shaikh, Founder, Startup Farms has worked with the Industry for more than 13 years now. Worked with some of the top brands in the country, he brings in a lot of expertise when it comes to communications business. He heads the Creative & Strategy team. Swapna Padalkar - Co – Founder looks after the Finances of the Company.
The other brand team comprises of Nishad Mohandas who has a strong marketing background along with Vikrant Metkar who is a young and dynamic aspirant leading the agency the Digital Way.
Startup Farms has a strong art team with some serious art background. As the team is young, they get new and fresh ideas as solutions for brands. In this ever changing and dynamic world you need fresh minds to adapt and provide quick and right solutions for brands.
Startup Farms have been an agency on board for Tata Sky managing the Entire Subscribers Marketing Portfolio for almost five years. Currently, the agency works with Tata Sky to create portal Designs for Television as medium and some part of internal communication. A feather in the cap would be the Wine brand YORK where Starup Farms is the agency on board for branding, rebranding all their brands. Being agency on board Startupfarms has done some excellent stuff for YORK.
Social Media Marketing has been a strong area for Startup Farms for a while now. Agency has come up with some really good campaigns for various clients across industries.
What's in the name?
At Startup Farms you can sow the seed of branding with us and we will nurture and grow your brand with absolute care.  Our experts at the Farms provide the right kind of solutions to make your brand grow into a paradise for consumers.
What we do?
Brand Identity Creation, Design & Brand Communication, Private Label Branding and Digital Marketing Services - Social Media Marketing, Analytics, SEO, SEM. We do assist in Short Films for Social Media/ Radio Spots etc.
Why we do it?
As creative minds we always love to work on creative solutions in sommunication. As creativity and design is a passion, it eventually helps our clients achieve the desired objective.
How we evolve?
As a team we believe advertising has to be a perfect blend of traditional advertising and digital advertising with design as a strong base. It's very important to be abreast of changing trends, dynamics of the market.
Social responsibility in social media
Social Media is a direct reflection of the Brand/ Company's personality. What you talk, and how you behave on the platform becomes very critical for the identity of any brand/ Product/ Company. The agency therefore plays a vital role in managing ones identity and reputation. The choice of words, designs become very critical on Social Media Platforms. Thus you need a levelheaded agency to guide you through such platforms.
Need of the hour
Everyday is a new learning on social media. As an agency we read a lot on how brands have been doing stuff on Social Media. As the norms are yet to be set, it's always better to be careful while doing campaigns on social media. As far as possible we take utmost care to be follow guidelines, which are already established legally, and morally.
We learned the hard way
As advertising as a platform itself has become very volatile and dynamic, every hour it's a challenge to cope up with new trends. For example, you never know what content would become viral at what hour of the day. Similarly tastes and liking of consumers have become very unpredictable. Entertainment along with information has been the trend overall.
They work with us
Tata Sky, YORK Wines, Vidya International School, Sarvaangi Sarees, Bhandge Paithani, Megies Studio, Gold Iden Germany, Deshdoot Newspaper, ENE Social, Winjit Technologies, Futstep Shoe Laundry etc
Industry as we foresee
Social media today in terms of content is like throwing too many balls towards you, you don't know what to catch and what you leave. In the near future content consumption by a consumer is going to be much filtered and not cluttered. As a brand you would have to critically understand the consumption pattern of the consumers, his likes and dislikes to push your content through.
A day without Internet
You would probably want to stay without food and water for a day, than without Internet.
Lastly, are you hiring?
Yes