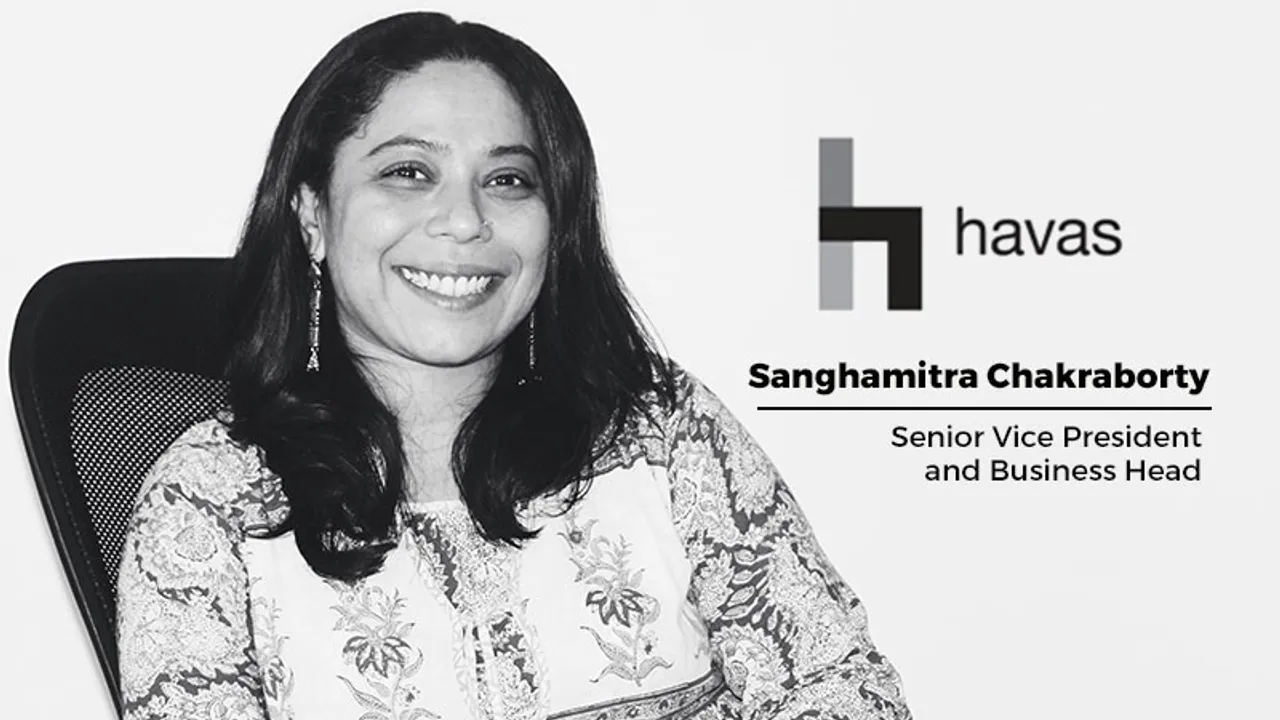 Sanghamitra Chakraborty has joined the Gurgaon operations as Senior Vice President and business head. She will lead the integrated Reckitt Benckiser (RB) team at Havas India.
Sanghamitra Chakraborty or Shong, joins Havas from Contract Advertising. In over 18 years in advertising and brand management, she has worked on several major global and home-grown brands such as GSK, Tata Docomo, Nestle, Maruti Suzuki, Motorola, Dabur, National Geographic etc. across stints with Grey Worldwide, TBWA, Publicis and Contract.
Havas India is the creative partner for many of Reckitt Benckiser India's brands and a hub responsible for origination of thinking and creative work on three major RB brands - Harpic, Mortein and Veet - for the entire world other than for Europe and North America.
Welcoming her aboard, Nirmalya Sen, Chief Executive Officer, Havas India said - "Anyone who has worked with Shong - clients and colleagues alike - will agree that she isn't just a 'make-it-happen' person. She is a 'make-everyone-happen' person. Her energy is infectious, as is her ability to pull off the impossible. I am sure our relationship with Reckitt Benckiser will be even stronger with her at the helm."
Commenting on the development, Sanghamitra said - "My decision to join Havas was easy. In an environment where agencies have been trying to redefine themselves to stay relevant, Havas, for me, seems to have found the sweet spot as an agency. It is a whole new experience to work in an environment where the offline and online worlds, as well as the creative and media worlds, have been woven seamlessly into one Village, held together with the brand's philosophy of 'Better Together'. My other reason, really, was fairly selfish, Havas and RB gave me the opportunity to be an origin market for some of the biggest brands in the FMCG space, and that to me is challenging and should be rewarding at the same time."