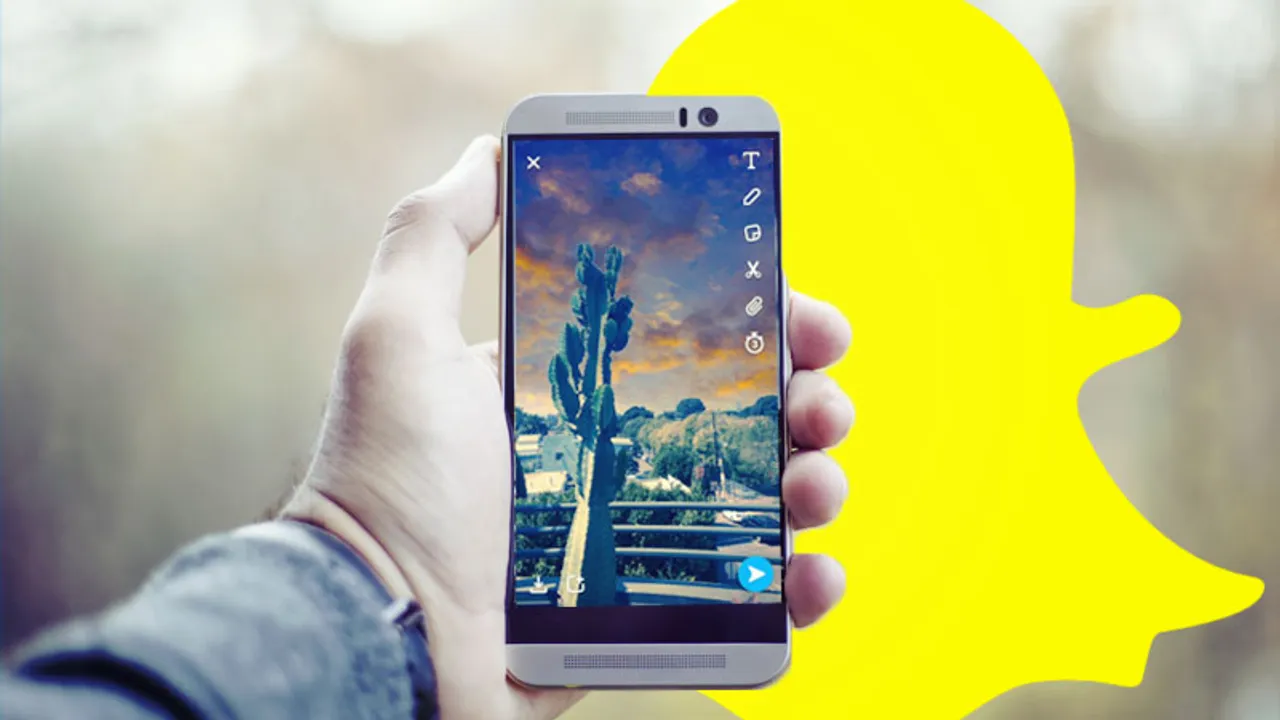 Augmented Reality is clearly becoming Snapchat's arena of choice, although their focus has shifted from the front camera to the rear camera. Say hello Snapchat Sky Filter that turn your good ol' boring skies interesting.
You will clearly have more to share with your friends even if faced with the prospect of a clear sky by turning it into a romantic starry night, or a deep, pensive sunset. The Snapchat Sky Filters come soon after their previous update that armed their roughly 173 mostly millennial users with 3D Bitmoji to shake things up.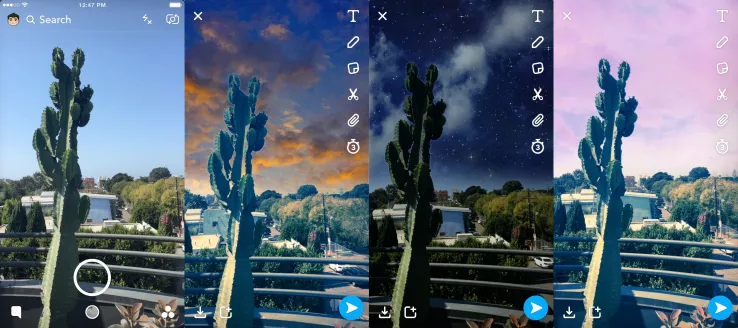 Source
Just like your face, Snapchat needs to understand that there is sky in the frame following which you can apply the Sky Filters and you are good to go! A number of filters are available for you to apply, following which you can apply the four regular Snapchat filters post capture. The update was first reported by Daniel Etherington from TechCrunch.
Snapchat seems to be understanding the need to salvage the rather short lived attention spans of their users from spilling over towards Instagram Stories, and these interesting new changes might keep their user base entertained enough to keep sharing Snaps.
The Verge's Megan Farokhmanesh is dismissive of the new update, "At the very least, the sky filters will be far less terrifying than the platform's addition of animated, 3D bitmoji, but I am doubtful that they can top the Snapchat hot dog."
Personally, I feel this could work for Snapchat if they find some more interesting applications for their Augmented Reality technology to make things much more playful for their users.
If the prospect of sharing fake starry nights and sunsets with your friends seems appealing, the Snapchat Sky Filters will be rolled out to Android and iOS users today.