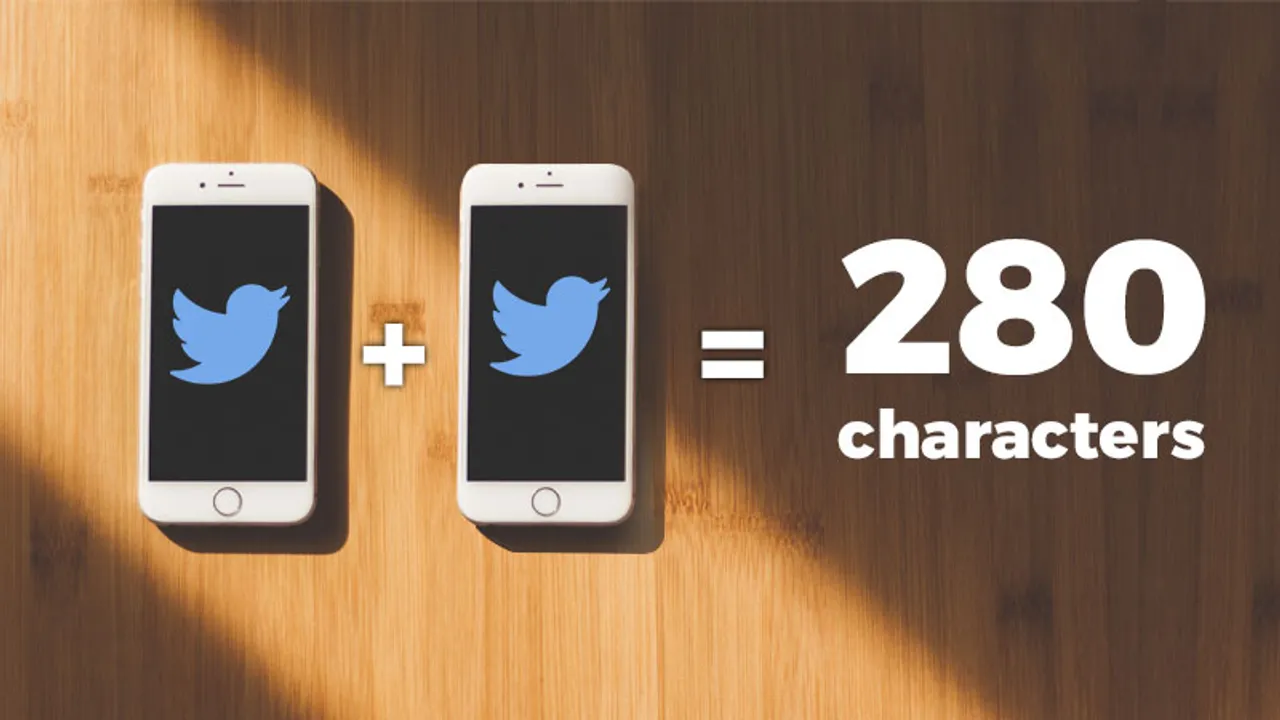 Twitter is testing a new feature by doubling the character limit to 280 characters from 140 character, a prominent USP of the platform. This feature is only available to a small group.
According to the blog published by Twitter, it is currently  testing the new limit with a select group before making a decision to expand the feature. The test group will include those who tweet in languages impacted by cramming except Japanese, Chinese and Korean.

This is what Jack Dorsey had to say about the development
This is a small change, but a big move for us. 140 was an arbitrary choice based on the 160 character SMS limit. Proud of how thoughtful the team has been in solving a real problem people have when trying to tweet. And at the same time maintaining our brevity, speed, and essence! https://t.co/TuHj51MsTu

— jack (@jack) September 26, 2017
According to Twitter's official blog, users are forced to remove a word that conveys an important meaning or emotion owing to the character limit.
"When people don't have to cram their thoughts into 140 characters and actually have some to spare, we see more people Tweeting,"
According to statistics by Twitter, the character limit is a major cause of frustration for people Tweeting in English, but it is not for those Tweeting in Japanese.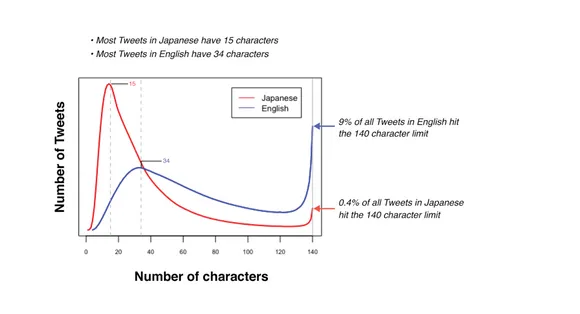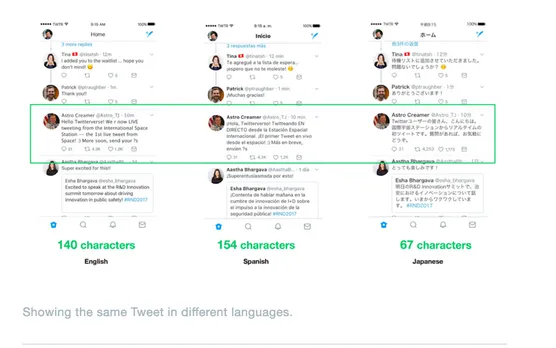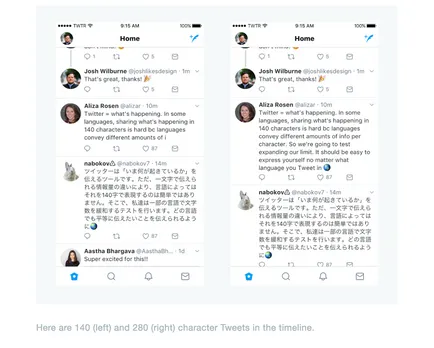 "Twitter as a platform has always been used by brands to broadcast topical news, relevant company or product announcements through impactful, yet snackable content. Increase in the character limit for each tweet enables people and brands to interact on the platform with more content per tweet, leading to an increase in the traffic and in turn an increase in the effectiveness of brand communication. Longer tweets will also improve search within the platform as well as SEO potential. Furthermore, brands will now be able to derive more insights on user behaviour and target them efficiently due to longer tweets. This move comes as good news for brands, as they find it challenging to express themselves in a single tweet and have to communicate through multiple tweets. Twitter as a social media platform didn't evolve over the years as much as the others did, especially keeping the users and audience in mind. We can expect brands to positively alter their marketing strategies with respect to Twitter going forward," Muddassar Memon, National Head – Social and Creative, iProspect India.
Users tweeting in Japanese reach the 140 character limit on 0.4 per cent times, while those tweeting in English reach the character limit 9 per cent of times. Thus, there shall not be any additional characters for those tweeting in Japanese, Chinese or Korean, giving the additional character limit to those who need it.
Prashant Puri, Co-Founder & CEO, AdLift said "There's a lot more content being created and shared than ever before – this will give creators more freedom to express themselves versus being limited by a 140-character count. 9% of English tweets have 140 characters which basically means people find it difficult to fit their thoughts within the 140-character limit and hence maximize the 140 characters. This increase to 280 characters will help mitigate this challenge."
#280characters is the top trending topic on Twitter at the moment and there are a lot of conversations going online:
Check out these fun tweets from Bollywood lovers
Twitter has considered scrapping the character limit a couple of times before only to have it taken off the charts by Dorsey at the very end.
While Twitter admits that there is an emotional attachment to the 140-characters, but assures the users that they will also fall in love with the new 280-characters.