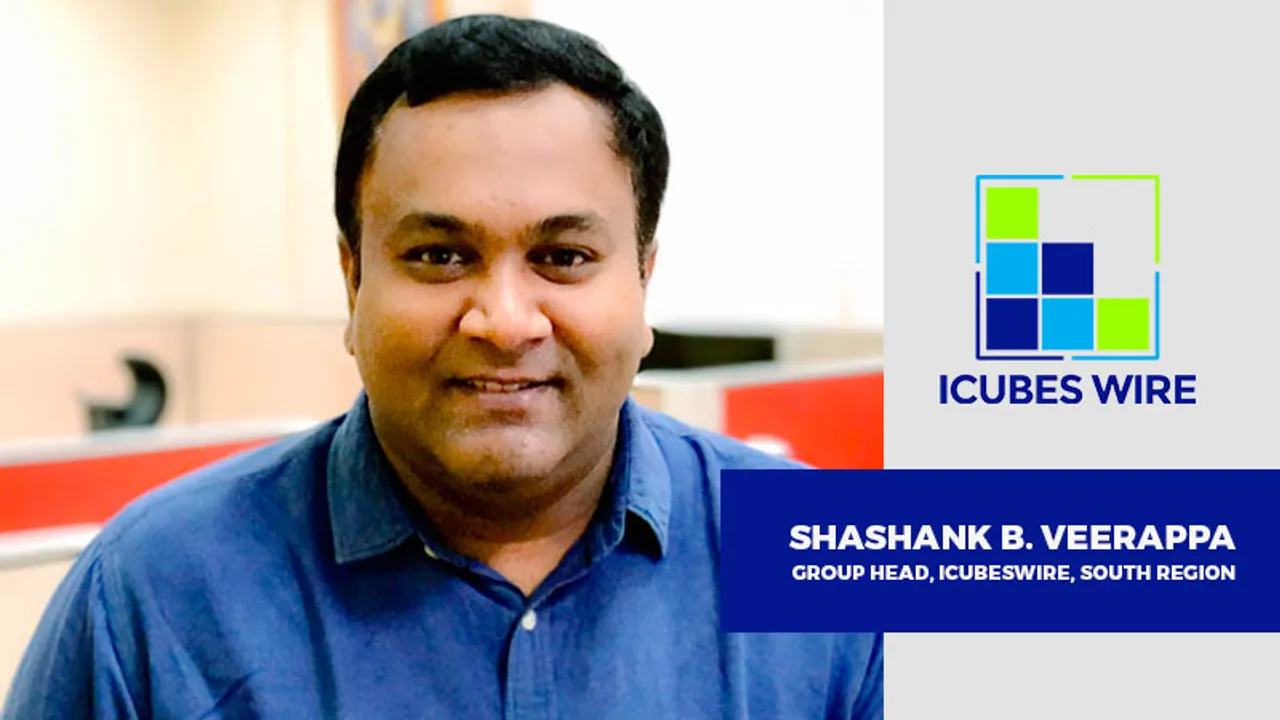 iCubesWire announced the appointment of Shashank B. Veerappa as the Group Head of the South region.
Shashank B. Veerappa will head iCubesWire's Bengaluru office while working towards expanding and strengthening its business.
Shashank brings 13+ years of experience to iCubesWire, having worked in areas such as digital online sales and marketing, product design and management, client and partner management, operations responsibility and has defined multiple roles with broad range of analytic & creative skills in marketing, lead management, sales & operations. Prior to joining iCubesWire, he was associated with Hungama Digital Services as South India head. He has also worked with Times Internet, Tyroo Media and Exchange4media.
Sahil Chopra, Founder & CEO, iCubesWire says, "I am certain that Shashank will strengthen the organization's presence in the market and expand our business prospects in the South region. I am excited to have him onboard and hope for a fruitful association with him. The path ahead surely looks interesting & we shall achieve greater heights together."
Commenting on the new role, Shashank B. Veerappa says, "I am really excited to join iCubesWire who have proven it to be the leaders in Digital Solutions for the last 7+ Years. It's going to be a great start at the Bengaluru office where I look forward to leveraging my skills into expanding business for iCubesWire. I hope to bring in value to the company by escalating the process of achieving our business objectives."