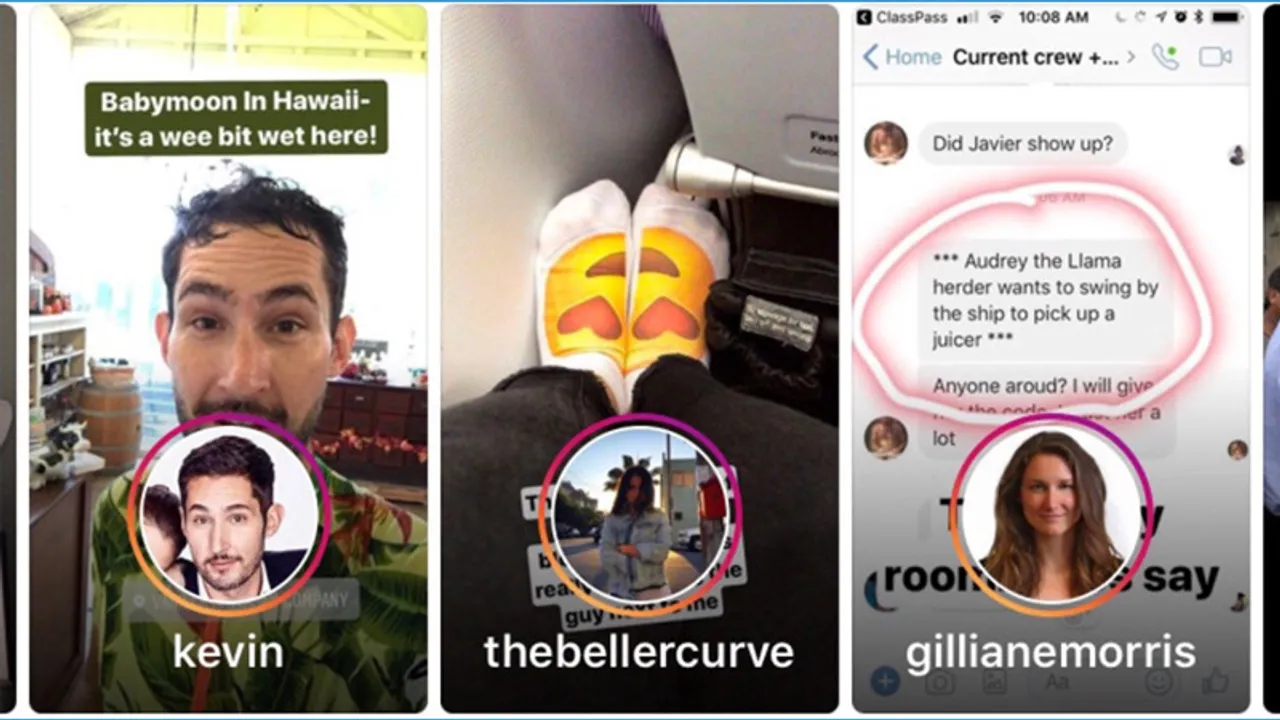 It's never enough for Instagram Stories apparently, and leaving Snapchat behind by close to a 100 million users is definitely not enough. Today, Instagram confirmed that they are testing Stories mid feed in order to ensure more people use the service.
Don't worry, the Stories bar at the top of your Instagram Home Page is not leaving you anytime soon. The company is merely working on heightening the already phenomenal engagement on Instagram Stories by inserting popular Stories mid feed to get more people to view them.
After TechCrunch got in touch with Instagram, a company spokesperson replied, "We recently updated the design of the stories bar that you see while scrolling through feed. This update makes it easier to preview the stories from the people and accounts you care about."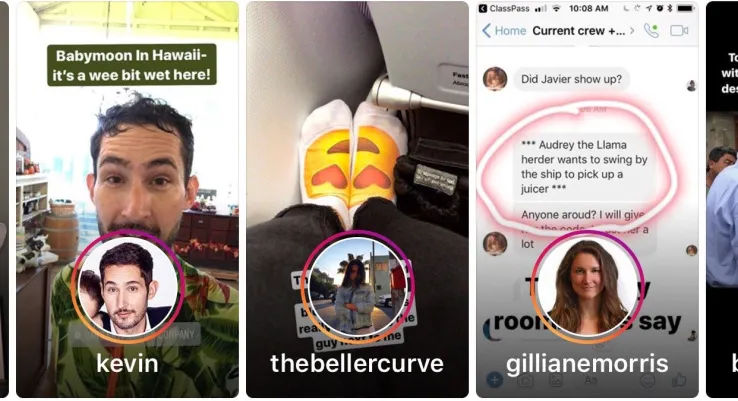 Source
The tests were initially spotted by Chris Messina, inserting Stories mid feed makes it more likely for users to click on them, making sure that if you scroll past the Stories bar on the Home Page, you cannot escape it without at least watching a few.
Much bigger than the Stories sphere on the Home page, it displays a more prominent preview in order to grab more attention.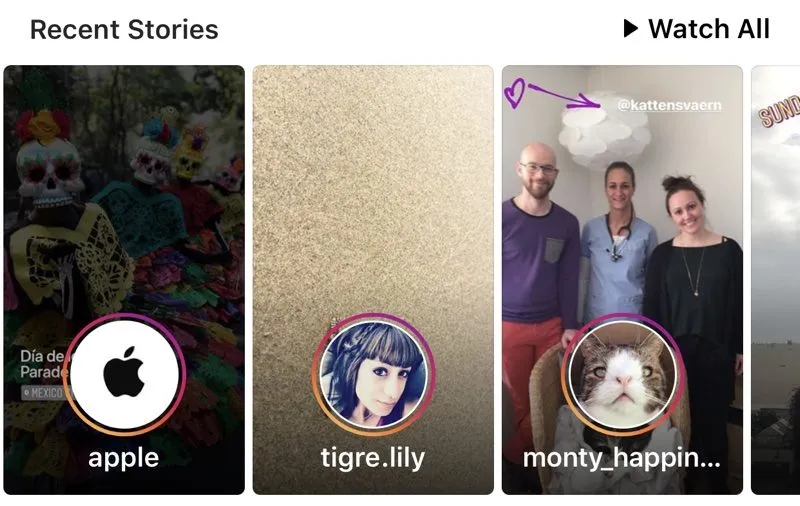 Source
"The design is similar to fellow Facebook-owned Stories product Messenger Day's initial layout before it switched to a less obtrusive version that uses round bubbles with smaller previews like Facebook Stories."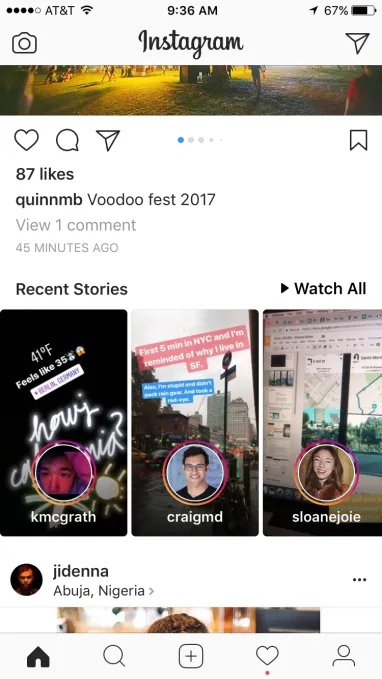 Source
This guarantees to do further damage to chief rivals, and stubborn innovators, Snapchat who continue to sort Snapchat Stories chronologically, something Instagram gave up a long time ago. Instead opting for a more behaviourally sorted Feed, Instagram ensures their users see what they like and are interested in, thereby spending more time on the app.
Josh Constine from TechCrunch signals rough tides for the ephemeral innovators, "with Stories cloned, Spectacles selling slowly, user count growing at a crawl and augmented reality filters becoming table stakes, Snapchat will need some serious innovation to keep up the competition against Instagram."
Also accompanying the new tests, is another playful Instagram Stories feature followed the Halloween special, Superzoom. The newest addition to Instagram Stories is the Stop Motion camera tool which stitches up multiple pictures to form a GIF like media file that can be posted to Stories.
The Verge reports, "The Stop Motion tool allows you to take a series of photos, but not to edit individual images. Once you're done snapping photos, you tap "done" to gain access to story-editing tools like stickers and text. From there, you can post the stop-motion GIF to your story."
The company appears to betting big on Instagram Stories, and intend to turn it into a serious moneymaker, and social media titan as it's sibling platforms, Facebook, Messenger, WhatsApp, and the ol' Instagram we know.
Featured Image Source