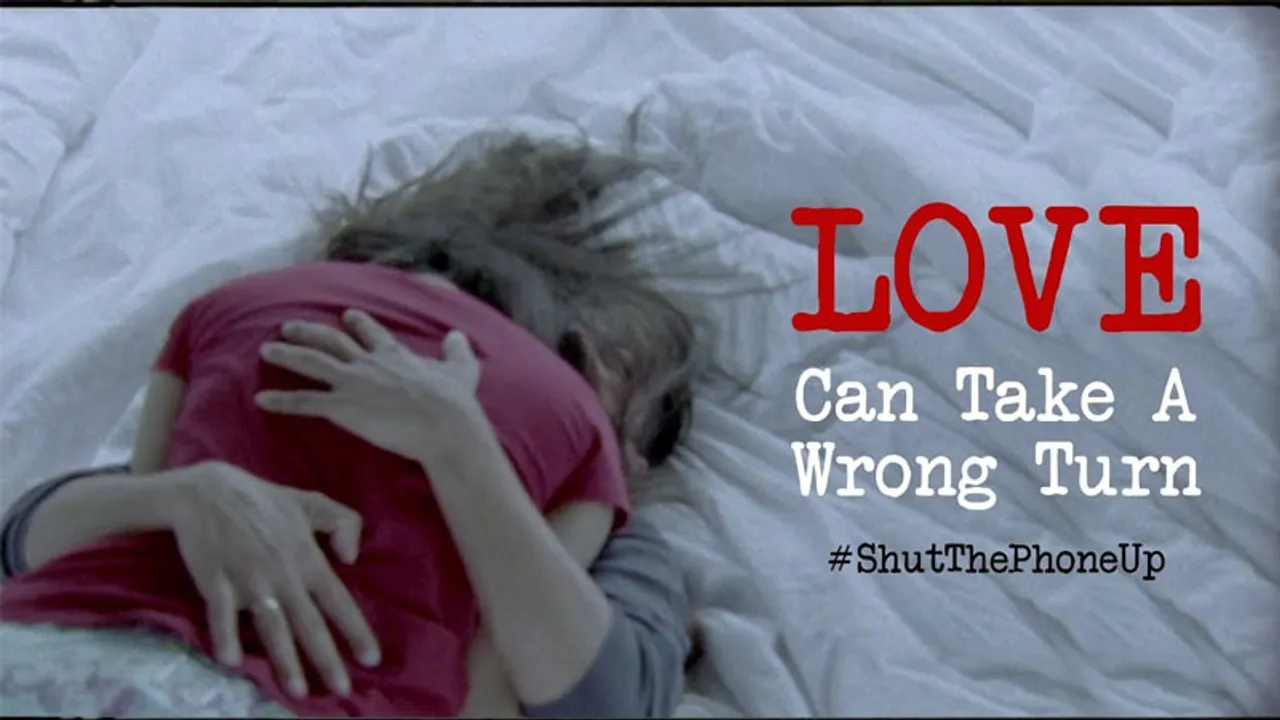 Manforce Condoms released a public service awareness campaign titled Shut The Phone Up which highlights the message of having safe sex and not film any private moments on phone. The campaign has been conceptualised by ADK Fortune.
The campaign is a story of a couple, who are on their honeymoon and everything is going fine till the husband realizes that he has lost his phone. It is towards the end of the 3:37 minute long film it is revealed that, they had filmed their intimate moments on the phone and that his phone was not password protected and the video was not deleted either.
Based on a research, done by India Today Sex Survey, 1 out of 5 couples admit to have filmed their moments of intimacy on their smartphones, thus making themselves vulnerable to voyeurism and illegal pornography. This has also resulted in suicide, blackmail and divorces due to the leakage of tapes.
Rajeev Juneja, CEO, Mankind Pharma said that "Manforce being a leading brand in the category has a larger responsibility in addressing relevant issues related to safe sex. This campaign brings to light the sensitive yet important issue of more and more couples filming their moments of intimacy. We found the time is right to educate couples on the seriousness of the problem".
Akashneel Dasgupta, ECD and Sr. V.P., ADK Fortune said; "People usually think of safe sex as just using protection. When we came across the alarming statistic of 19% of couples in India filming their imitate moments, we realised that protection means a lot more than just using a condom and that 'safe sex' as a term should be broadened and redefined in today's society."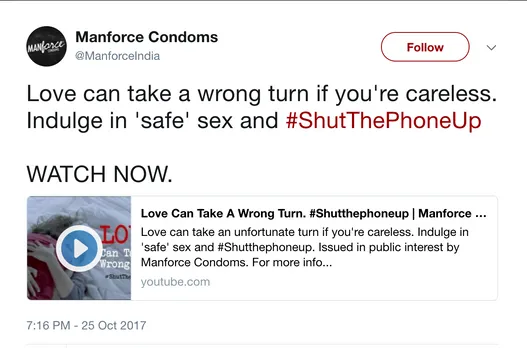 Would you like us to review Shut The Phone Up campaign? Let us know in the comments section below or write to us at team@socialsamosa.com.