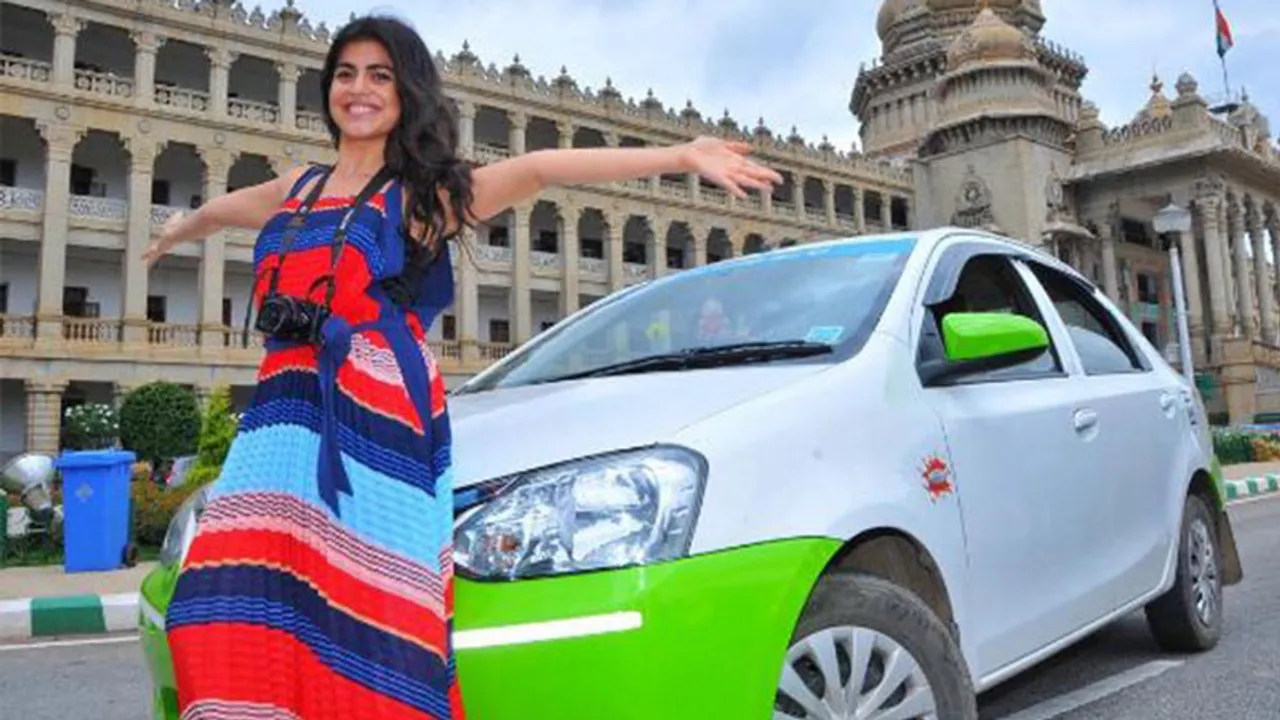 Brand
Ola Cabs
On the occasion of World Tourism Day, Ola Cabs did their bit in order to encourage social responsibility among travellers and collaborated with the tourism departments of seven governments to spread the word around their campaign, Ghoomo Responsibly.
Objective
Under Ghoomo Responsibly, Ola Cabs partnered with State Tourism Departments of seven states, to propagate responsible tourism and educate tourists in order to help preserve the heritage and natural beauty of tourist spots in our country.
Execution
Ola Cabs partnered with the state tourism departments of these seven Indian states, Maharashtra Tourism Development Corporation (MTDC), Department of Tourism Kerala, Andhra Pradesh Tourism Development Corporation Ltd, Tourism Corporation of Gujarat Ltd (TCGL), Rajasthan Tourism Department, Assam Tourism Department, and Karnataka State Tourism Development Corporation (KSTDC).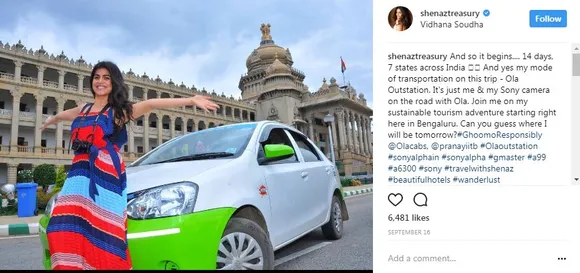 Ola brought in celebrity social media influencer, Shehnaz Treasurywala, to preach their message for Ghoomo Responsibly, of preserving the heritage and natural beauty of tourist spots and destinations. With Ola Outstation, their inter city cab service, Shehnaz Treasurywala visited 21 less travelled destinations across the seven states in 14 days, speaking to tourists at every destination, and spreading the word.
Having commenced her journey from Vidhana Soudha, Bengaluru on 16th September 2017, her expedition culminated in Assam on World Tourism Day (27 September 2017).
Shehnaz Treasurywala actively engage with locals, and interacted with tourists urging them to be more responsible while traveling and encouraged them to help preserve the local culture in addition to enjoying it.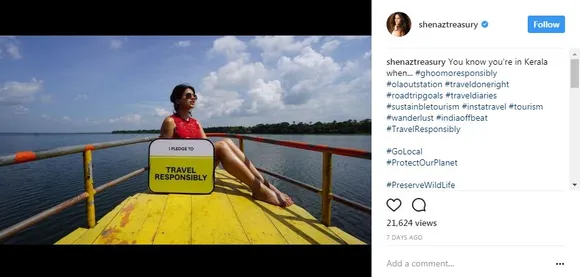 Results
Ghoomo Responsibly received considerable coverage among many news publications, and drove conversation on social media with many ministers from the respective State Tourism Departments expressing their support towards the campaign.
Ghoomo Responsibly reached more than 5 million users on Facebook & Instagram.
Total hashtag impressions on Twitter were observed at 93.6 million, with total hashtag mentions peaking at 5145.