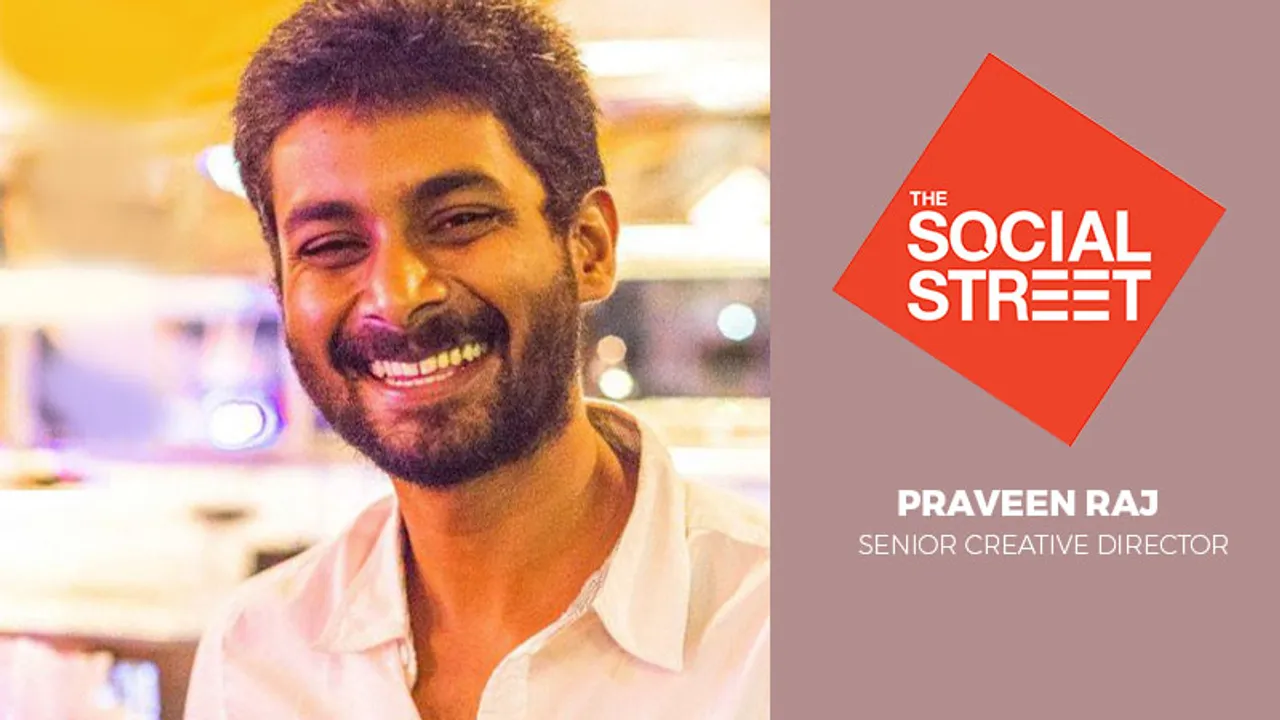 The Digital Street, A Social Street Group Company, named Praveen Raj as its Senior Creative Director.
He will work closely with Prasanth Mohanachandran, Founding Partner & CEO, The Digital Street.
Praveen comes with over 15 years of experience in trans-media advertising with a specialisation in digital innovation. Praveen's understanding of the space and his vision will enhance the creative facets of the practice and forge new paths for its clients.
Before joining The Digital Street, Praveen spent two years with Isobar heading the creative teams for West & South regions. Praveen has also had prior experience teaming up with Prasanth at Agency Digi where he worked on prestigious clients such as Axis Mutual Funds, HDFC Securities, and Enrich Salons & Academy. Praveen has also spent four years with OgilvyOne Worldwide fronting businesses for several prestigious brands like Vodafone, Diageo, Disney, TATA AIG and Emirates and thereafter with Hungry & Foolish where he was involved in crafting for independent creative products and cross-media advertising projects for clients like Kamasutra and Lenovo.
Speaking on the new appointment Prasanth Mohanachandran says, "We are thrilled to have Praveen at the helm of our creative team. With his proven track record, he is right placed to lead the team to disrupt the digital world one infectious idea at a time."
Excited to work with Prasanth and his team again, Praveen Raj adds, "I've known Pras for a long time and it's always a thrill working with him. I'm also looking forward to learning from Pratap Bose, Deepak Singh and the contagiously creative team at The Social Street. The team at The Digital Street is young, motivated and coming off a series of big wins, so it's an electric atmosphere to be part of! The coming months should prove very interesting."