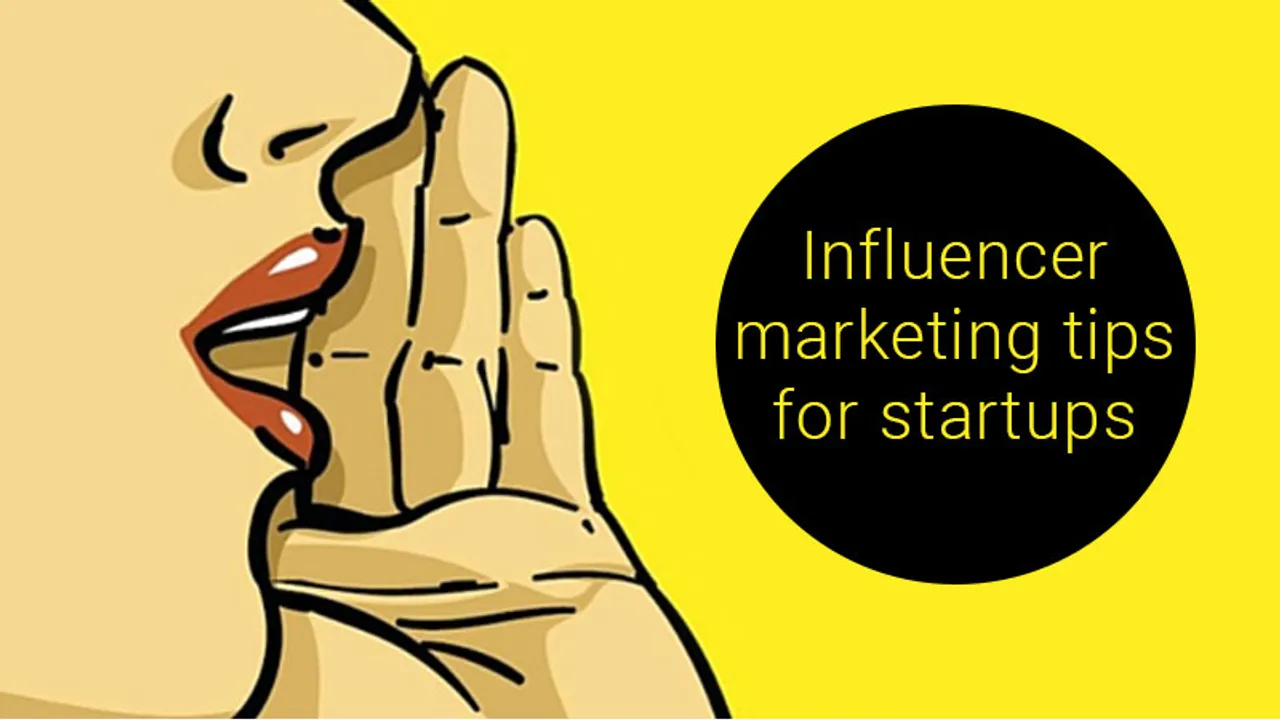 If you're a startup with a limited budget, do not panic. With constricted amounts you can achieve higher RoI, considered you apply these influencer marketing tips for startups
Unlike the traditional forms of marketing, influencer marketing doesn't require a huge budget. Also, RoI on influencer marketing is higher in comparison to the money spent. To explain it with numbers, according to a Nielsen report, 90 per cent people will trust their peer's recommendation rather than trusting advertisements. Further, influencer marketing delivers 11 times, higher ROI than the traditional forms of digital marketing.
Hence, if you're a startup with a limited budget, do not panic. With constricted amounts you can achieve higher RoI, considered you apply these influencer marketing tips for startups
Here are some quick tips to start influencer marketing, even if you don't have a huge budget.
1. Know your budget
You need to be clear on your budget before you approach any influencer. This is more important, if you have a small budget, because you need to make sure, you put every penny to good use.
2. Go for micro-influencers
It is best to target influencers who have a niche but loyal audience, rather than targeting household general names. Go for micro-influencers (who have followers less than 10,000) and can garner more engagement. Since they have smaller following, they will charge less for your sponsored posts with higher deliverables.
Data by Contevo, shares that Micro Influencers have 22 percent more 'buying conversations' than an average influencer.
Millennial respond well to a non-celebrity endorsement. Startups can always engage with a list of non-celebrities, thus lowering the brand's risk of spending unnecessarily on one sponsored post. Always choose an influencer, whose recommendation, even you would go with.
3. Be transparent about compensation right from the beginning
When you are approaching the influencer, be cordial and polite. If you have a small budget, make it clear to them before hand. It is a service, which you are taking, so there needs to be mutual trust and mutual respect in it.
There are different cost-effective ways of compensation, like cost per acquisition, cost per click, cost per engagement or cost per post. Depending on what fits your pocket and what the influencer agrees to, you can always decide the method of compensation.
4. You can compensate the influencers through non-monetary ways
According to a survey conducted by Group High, around 44.44 per cent of influencers feel that marketers/brands are not providing them with fair compensation. Around 69.74 percent prefer monetary compensation. However, if your startup doesn't have enough money to allocate on influencer marketing, there are creative ways, in which you can always think of compensating your influencers as well.
You can always gift the influencer free products or services from your brand and request them to promote your brand on their respective channels if they genuinely like it. This is a great way to have influencers, to discuss your brand. However, don't be persistent and force them to promote your brand, just because you decided to send them gifts.
Think of ways in which you can do to make them feel special, like giving them special access. For e.g. Chanel gave influencers a tour of their manufacturing facilities to promote the new Chanel No.5 L'Eau. You can also send them on special trips, this is ideal for brands in the travel and hospitality sector.
5. Try social media takeover
A social media takeover will be one, where your influencer will be managing your brand's social handles for a set period of time. This is an exciting way of allowing the creativity of your guest host to shine and attracting their followers to your timeline. It is also a cost-effective method and helps in spreading the brand's reach and customer base.
6. Invite influencers to conduct interviews/co-host events
You can invite the influencers to conduct interviews or co-host events for your brand on the online forum. Being social media experts, they know what kind of content works best on the internet and they will make sure to package it in an interesting manner.
Proper planning and wise utilization of resources in hand, is a great way of using an influencer marketing strategy for brands on a tight budget.
Featured Image Source