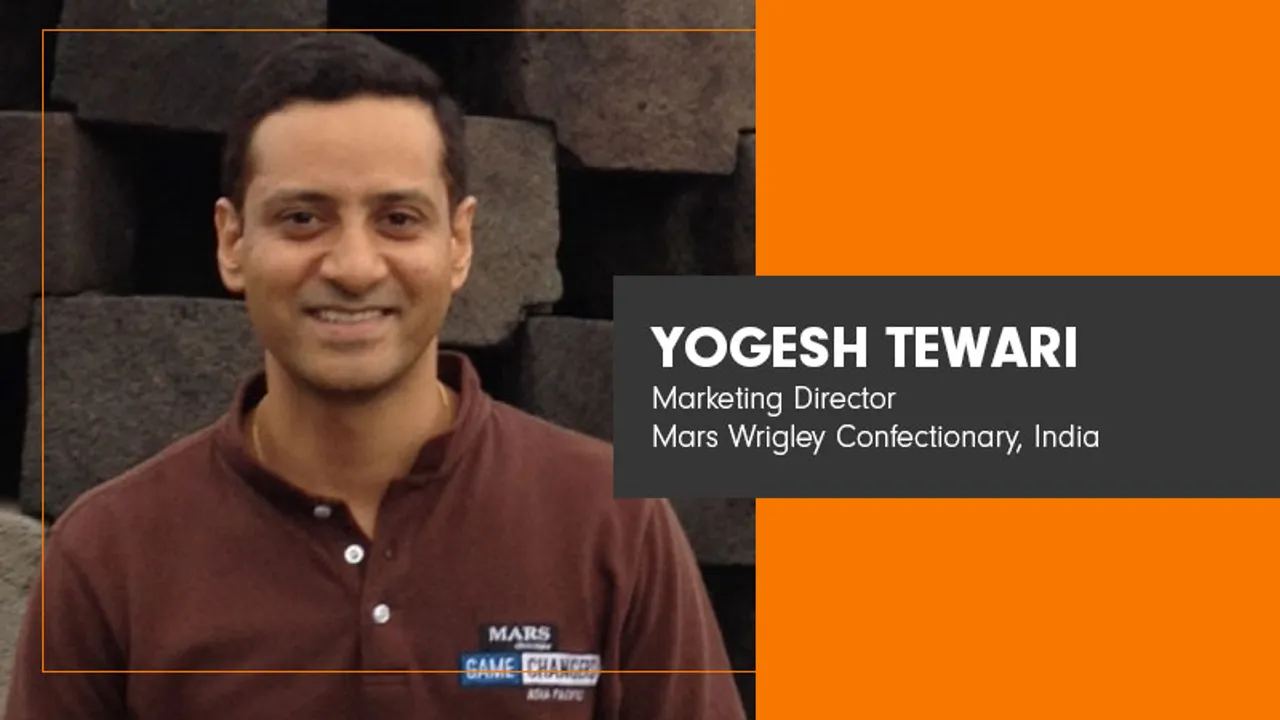 Social Samosa gets in conversation with Yogesh Tewari, Marketing Director – Mars Wrigley Confectionary, India to understand Snickers' social media strategy
Tewari gives an oveall view of Snickers' social media strategy and the brand's target audience; the online channel that works best for them and goes on to share insights about their latest Hunger Bars campaign and how the brand is marketing it online.
What is the overall social media strategy of Snickers?
Our primary objective through any medium is to drive right reach, relevant reach and/or reaction reach. Digital media including social media platforms help us drive relevant reach as well as reaction reach by enabling sharing of content or by triggering purchase on digital commerce platforms. From a campaign standpoint Snickers does superbly well every time an offline campaign breaks, we have realized that on social media, the same campaign takes a beautifully organic and interactive shape. This campaign is heavy on social media and we see more opportunities to interact with the audience, to read them and to bond with them. That is the plan for a brand like Snickers to be present here.
We would be using social media to "satisfy" each and every opportunity to engage, interact and bond with the younger generation.
How would you define the target audience of Snickers?
Our target audience is digital-savvy, bilingual college-goers and first jobbers.
How is the tonality of the Snickers campaigns different on both TV and social media? Even if the content is the same, how differently do you package it for the audience on social media?
On social media, we are running in addition to the 3 X 20 sec TVC, also 6-second bumper ads as well as static social media content on various social media channels. The campaign on social media gives the brand the opportunity to sink deeper into the mindset of our TG and to have a 2-way communication – to serve them with content that's synonymous to Brand Snickers, while keeping the canvas open for anyone to participate, and in return, to get insights and live feedback from the audience.
These limited-edition bars are clever, personalized and just what you need when people around you go nuts with hunger. Particularly for the Hunger Bars campaign, we have used social media to introduce all hunger traits available in the market to TG and to drive new occasions for their consumption either to express yourself or by gifting these bars to friends who act out of character when they are hungry. This campaign gives us the opportunity to drive category growth through fun, spontaneous individual consumption & casual gifting. These hunger symptoms provide fun ways for consumers to show how hunger affects them and how Snickers ultimately satisfies. Through this activation, Snickers wants consumers to share these hunger bars with such friends, peers & colleagues or they can also pick up a hunger bar for themselves that shows their own mood when they are hungry.
What is the brand's social media strategy to promote the new campaign?
Snickers has launched a new innovative spin to its regular chocolate bar packaging by swapping Snickers with 19 different hunger symptoms. These Hunger Bars, featuring hunger symptoms such as Tubelight, Drama Queen, Princess, Junglee, and Laatsaab are an exciting way for people to call out friends who act out of character because they're hungry. This packaging innovation will be accompanied by a television, digital & outdoor campaign.
The innovative labelling, we feel, is the perfect recipe to make noise on social media. Couple that with films and content that absolutely resonates with the TG, the use of colloquial language and interacting with the audience in the signature Snickers brand of humour, and you have a campaign that becomes super-acceptable, and therefore the purpose of making these hunger traits part of everyday lingo and seen as an informal, friendly gifting opportunity is achieved.
Our social media strategy for this campaign is two folds – drive awareness of the on-pack change among the TG through a fun and exciting campaign as well drive new consumption occasions for self and for casual gifting to friends.
What is the duration of the campaign?
This campaign will span over 2 months, from November to December end.
Which social media channel will you be focusing more on?
We're active on Facebook, Twitter, Instagram and YouTube. Each platform has its own objective. For ex, we are using YouTube for driving right reach for the campaign. And we are using Facebook, twitter and Instagram to drive relevant and reaction reach for the campaign by engaging & connecting with the target audience.
What has been the response of the campaign till now on social media? Is there any data, which you can share, which can talk about the reach of the campaign?
It's too early to declare any data as of now but our main metrics to gauge the success of the campaign are tagging and sharing as both signify acceptability and interaction – and we're seeing a healthy amount of both right now, and expect that as the campaign progresses, it will only increase.