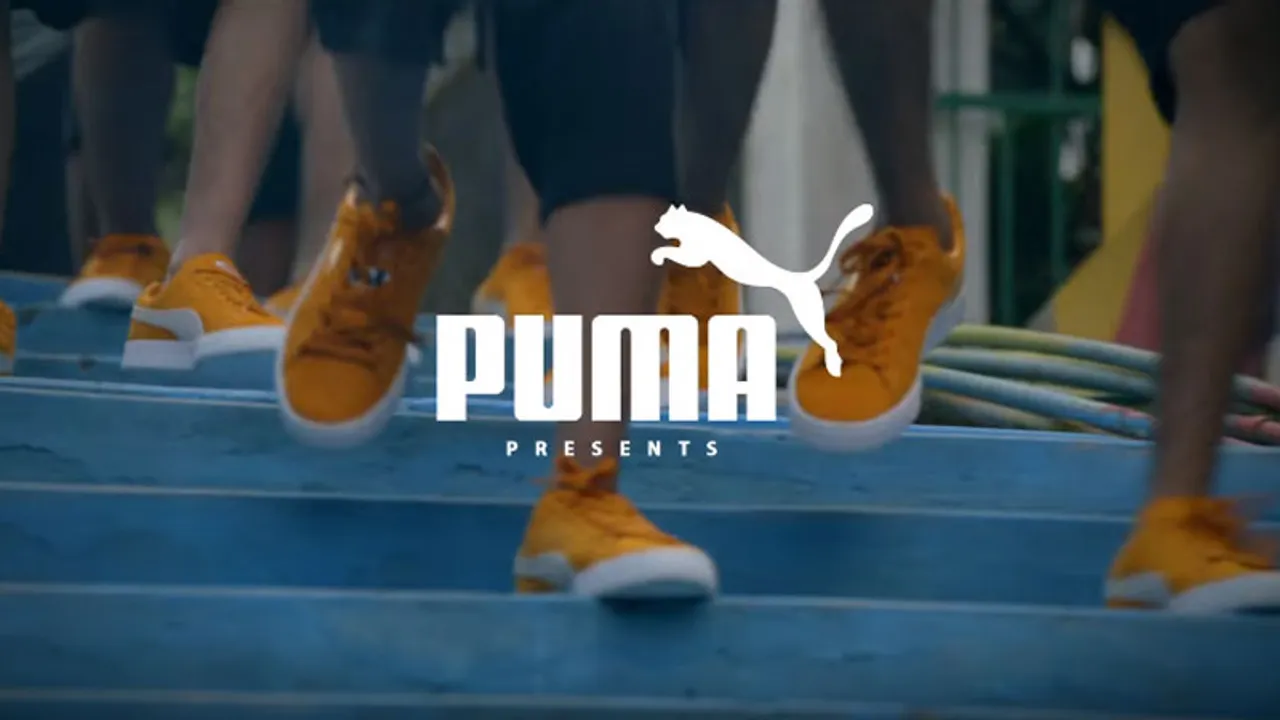 PUMA launched a music video, pioneering street culture movement in the country. Titled Suede Gully this is the first time a global brand has launched a multi-lingual music video in India, giving this channel for consumer engagement a fresh spin.
The video is a large-scale collaboration between a new breed of artists, musicians and dancers, whose work is inspired from the stories ingrained in the streets of India. In another first for a global consumer brand, this music video is colored in local flavors, features multiple Indian languages and celebrates the culture germinating from Indian streets.
Shot in gullies across all regions of India, the video features leading street artists Divine, Mukti Mohan and Shilo Shiv Suleiman. The music video has been directed by Sasha Rainbow and the music has been composed by Sneha Khanwalkar. With lyrics in four different Indian languages, it adds to the local flavor and serves as a medium to popularize Indian street culture.  This video is a celebration of street art in the purest form, bringing out the passion, the determination, the resourcefulness and grit of each artist.
"Indian streets are bustling with street style and culture, and while the ecosystem is in its nascent stages, it is only going to grow from here. Conceptualized to amplify this culture, The Suede Gully is an authentic music video that connects with the audience with its super cool street swagger. Suede Gully is something new and unique, serving as a single platform for self-expression to a number of independent, determined artists who live their passion and hustle to achieve their goals. Over 50 years, the Suede has been worn by athletes and hip-hop legends alike, and now, with Suede Gully, we're taking forward the legacy of Suede as the symbol of hip-hop street culture in India. " says Abhishek Ganguly, MD, PUMA India.
The music video has got 2.2 million views on Facebook, 420k views on PUMA's YouTube, and 1.1 million views on Divine's YouTube. Collectively the video has received over 3.5 million views.