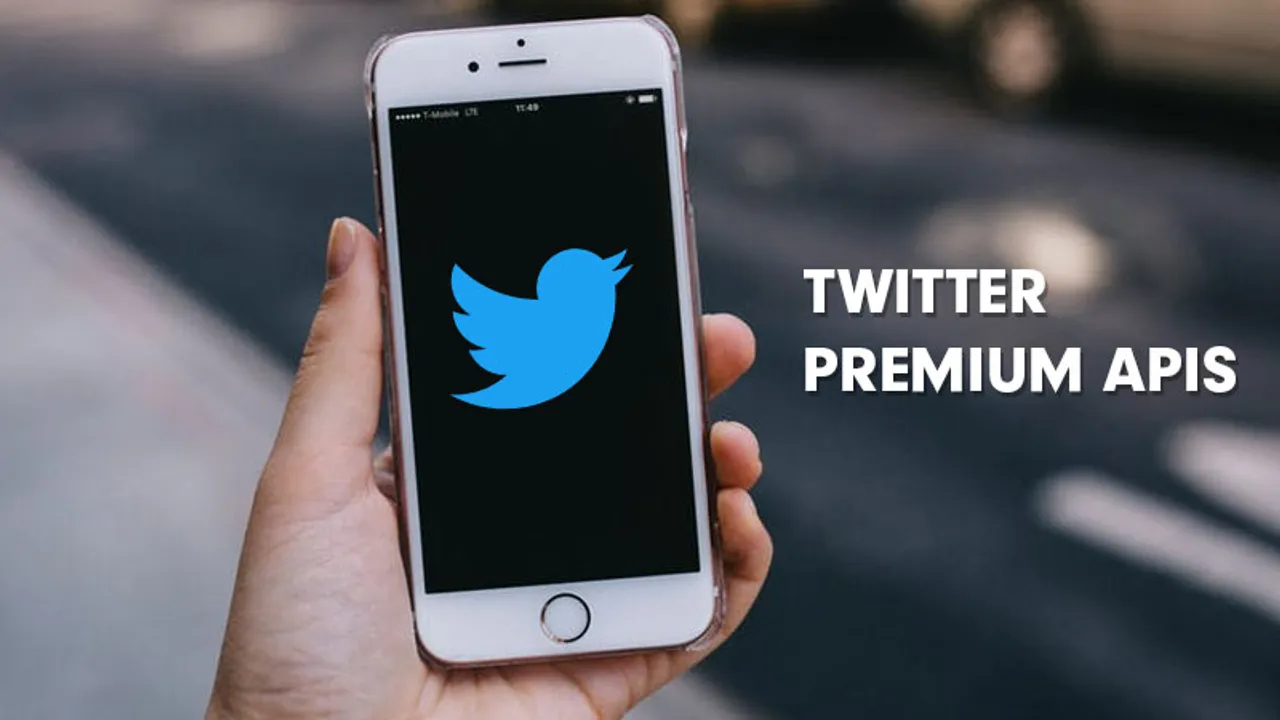 Twitter is introducing Premium APIs in order to bridge the gap that made it painful for growing businesses to deliver scalable solutions to customers, a concern that Twitter is said to have heard at developer events, in our forums, and in conversations.
In the spring, Twitter laid out a vision for their Premium APIs platform and published a public roadmap. The company made a commitment to their developer community, a unified platform with scalable access to Twitter data. Also promising more predictability so that brands can confidently build businesses with Twitter.
Today Twitter delivers the next big piece of these commitments with Premium APIs.
Before today, Twitter's developer platform provided two types of access to Twitter data,
1. Twitter's standard (free and public) APIs that provide basic query functionality and foundational access to Twitter data, and
2. Enterprise APIs (Gnip), which deliver real-time and historical data to power businesses at scale.
The new premium APIs bring the reliability and stability of Twitter's enterprise APIs to the broader developer ecosystem for the first time. They include a clear upgrade path that scales access and price to fit your needs. Twitter claims to have built these new products to enable innovation, whether you're just getting started and building a proof of concept, or are an established company experimenting with new products and ideas.
Historical Search
Launching today in public beta, the first premium offering is the Search Tweets API, which provides access to the past 30 days of Twitter data. Soon, Twitter will add an additional endpoint that will enable access to the full history of Twitter data, going all the way back to @jack's first Tweet in 2006.
These premium Search endpoints provide functionality beyond what's available in our standard search/Tweets endpoint, including:
1. More Tweets per request
2. Higher rate limits
3. A counts endpoint that returns time-series counts of Tweets
4. More complex queries
5. Metadata enrichments, such as expanded URLs and improved profile geo information
To make it easy for businesses to adjust their use as their needs evolve, premium APIs include flexible month-to-month contracts and scaled tiers of access based on the number of requests. Pricing for these elevated tiers of the Search Tweets API starts at $149/month. To ensure it's easy to get started, premium APIs also include limited access within a free sandbox.
"I wish these premium APIs were available during our first few years. As we grew, we quickly ran into data limitations that prevented expansion. Ultimately, we raised a round of funding in order to accelerate our growth with the enterprise APIs. With the premium APIs, we could have bootstrapped our business longer and scaled more efficiently.", Madeline Parra, CEO and Co-Founder, Twizoo (now part of Skyscanner)
Twitter will also be introducing a new self-serve developer portal that gives businesses more transparent access to their data usage. The portal allows them to easily upgrade to increased levels of access and premium functionality as their needs change, and to manage their subscriptions and payments.
With self-serve access, businesses have a new way to harness the live, conversational, and public nature of Twitter, on their own terms. Over time, Twitter plans to migrate more functionality out of apps.twitter.com to their improved experience in the new portal.
Getting started with Premium APIs
Starting today, premium Search Tweets API and the new dashboard are available in public beta. As with any new platform, Twitter needs to be able to test and refine as they scale in order to ensure a quality experience. To get started, complete the new application and we'll grant access, as the platform scales.
What's next?
Twitter will be rolling out new premium endpoints in the coming weeks and months. Twitter will be replacing legacy endpoints like search/tweets with a more powerful and streamlined API that provides increased access when rate limits are reached.
You can follow Twitter's public roadmap to see what's coming, visit the Twitter forum to tell the microblogging platform what you'd like to see or visit the new developer resource center for documentation and guidance.
"We're excited about what this new chapter means for our Twitter developer community, and we can't wait to see what you build with this new set of capabilities" Twitter concluded in a release.