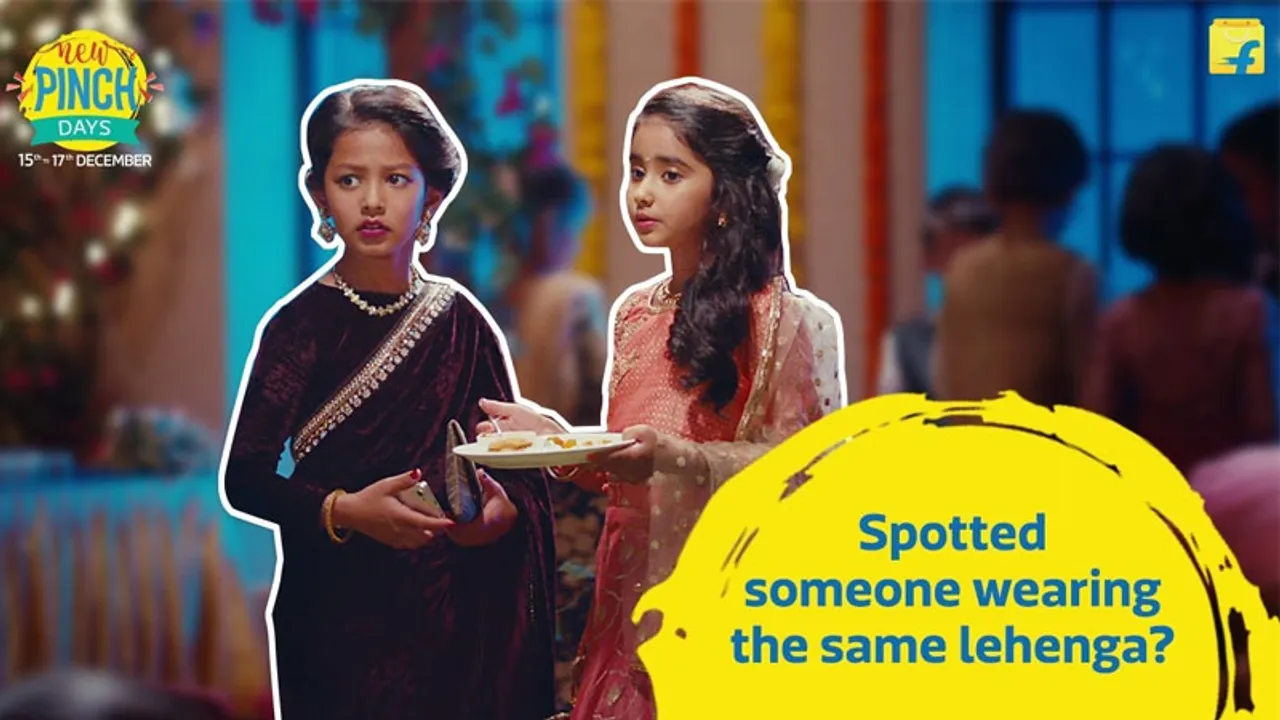 Flipkart has released three new ads as part of their New Pinch Days campaign featuring the brand's popular endorser - kids acting as adults.
One of the stories in the New Pinch Days campaign deals with how to overcome, when you spot someone wearing a similar saree like yours, and the second ad shows that not all breakups are expensive. The third one is about a younger sister pleading her didi to get a beautiful black dress because she has been dreaming of it everyday. The solution to all the problems are the New Pinch Days which are from December 15 to 17 and will offer attractive discounts on products across categories.
Flipkart campaigns have mostly used kidults to effectively communicate with their audience and connect with them. Children acting as elders have always done well for the brand in their campaigns.
Gear up for the #NewPinchDays from 15th to 17th December! Prices so good, you'll get a new pinch everyday! https://t.co/VbiHHhAAqx pic.twitter.com/nM7Qdh6KiR

— Flipkart (@Flipkart) December 10, 2017
Make way for new with the #NewPinchDays from 15th-17th December. #AdvanceMeinNewPinch https://t.co/Z1VnihXDJp pic.twitter.com/sKzvxk6AQp

— Flipkart (@Flipkart) December 10, 2017
Would you like us to review Flipkart's New Pinch Days campaign? Let us know in the comments section below or write to us at team@socialsamosa.com