After opening up the avenues for some more playful activity on Instagram Stories with GIFs, things are looking even more exciting for Instagram users. Here is how you can add GIF stickers on Instagram Stories.
The animated GIF library, supported by popular GIF portal, GIPHY allows Instagram Stories users to put a completely new spin to their daily activities and has the potential to inspire significantly more conversations on the ephemeral service. To add GIF stickers on Instagram Stories, here is a step by step tutorial to help you put a quirky spin to your everyday shenanigans.
Once you're on the Instagram Home page, tap on the Instagram Camera icon and pick the picture, video or Boomerang clip you wish to add on Instagram Stories.
Now tap the Sticker icon, the first icon on the top right of your screen. Once the Sticker tray slides up, you will see an all new option that says GIF. Tap on it to search, access and add GIF stickers on Instagram Stories.
You can add as many GIF stickers to your Instagram Stories as you like, and they can be used in the exact same manner as regular stickers but are way more entertaining and add a certain dramatic flair to your Stories.
For some additional tips on how to find the right GIF stickers, read below,
1. Searching 'Accessories' will return results for anything that can be layered over faces. Example searches in this category are sunglasses, hats, eyes, lips, ears etc.
2. Searching 'Effects' will return results for all stickers that can be used to add ambiance to a scene. Example searches include sparkles, fire, confetti, glitter, explosion etc.
3. Searching 'Peekers' will return all results for stickers that pop up and disappear. These are especially fun for adding to landscapes, and in settings where they can pop up behind a screen or out from a wall.
4. Searching 'Word Art' will return all text-based stickers. Example searches for word art are happy birthday, LOL, OMG, bye etc.
5. Searching 'Emoji' will return results for specialized emoji sets, which tend to be very popular.
6. Themes like 'happy birthday' and 'congratulations' have great content that helps users animate their stories to celebrate big events.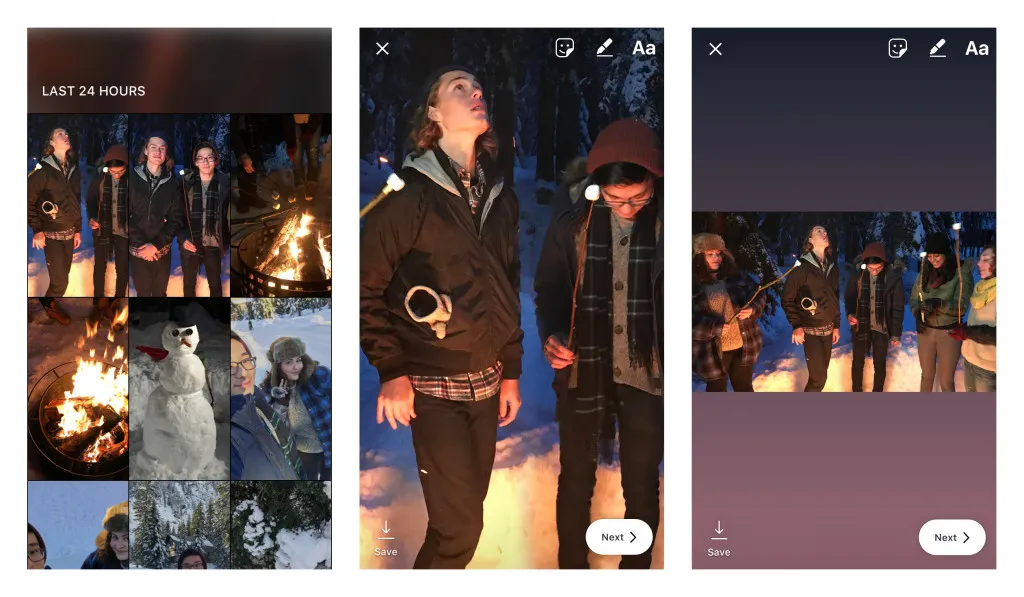 The newest feature will begin to be rolled outto all Instagram users worldwide over the next few weeks, along with a most requested inclusion for videos and pictures of different dimensions that previously did not fit the Stories portrait-mode-only dimensions.