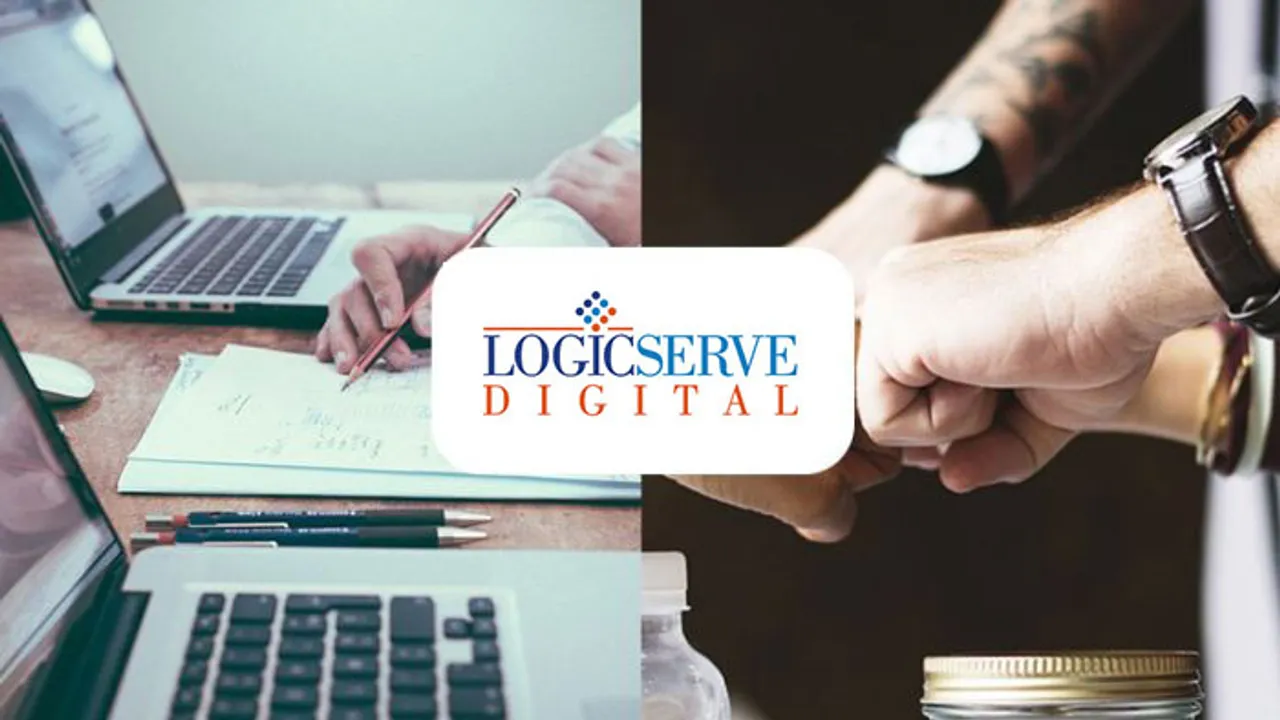 Who are we?
Logicserve Group was established in 2006 in Europe. With Broadplace and CK Net acquisitions in Europe, we got an early understanding of Digital Media, tools and technologies. Logicserve Digital is the Indian arm of the Logicserve Group, which was established to focus on India as a market. A Google Premier Partner and DoubleClick Certified Marketing Partner (DCMP), we provide 360 degree solutions to digital media/marketing requirements. Our global presence and experience in the digital advertising marketing space makes us a force to reckon with.
The key to Logicserve's success is its years of experience and expertise, well-defined project execution processes, competitive pricing and most importantly the urge to create a superlative business model. Solution and consulting approach was core to Logicserve Digital's customer interaction. It built confidence and within a few quarters Logicserve Started winning pitches.
What's in the name?
While Prasad Shejale, Co-Founder and CEO, was contemplating about the name of the agency, he was sure that People, Processes and Technology is core to successful campaigns. That's how our logo and the tagline was conceptualized.
Tagline: Powered by Logic, Served with Passion.
Logo: Logic represents Technology, Serve is about People and the orange straight line at the top depicts Processes. The slanted nine dots slanted symbolizes our core belief - "If People are supported by Technology and Processes, then their growth is inevitable"
What we do?
We have two main divisions: Media Solutions and Consulting Solutions.
Media Solutions caters to Integrated Digital Media Planning and Buying. The Team handholds clients across all Media channels like Search Engine Marketing, Display Advertising, Programmatic, Native, Email Marketing, Social Media Marketing, etc. This divisions is also supported by Creative team and the Design team.
The Consulting Division assists clients to set their AdTech and MarTech in place. The team helps brands understand the gaps and designs strategies such that clients get one view of the data across channels and publishers; and to move on Data Sciences and predictive analytics
Why we do it?
Prasad saw the trend of Digital way back in 2006. Driving traffic to websites was critical and he started getting excited with AdWords. As the UK market was opening up for Logicserve Group, the Indian back office was supporting the international clients. With this, the India team was experiencing the shifts occurring in the UK & Europe and learning fast from it. We were able to add experienced Digital Marketers for the Indian industry early. It was but natural to have geographic expansion for the group. The Indian Division was set up in 2012 and since then it has grown to team of 150+ skilled digital marketing professionals.
How we evolve?
Digital, as an industry, is a dynamic space. It is important to keep ourselves updated and adapt to the new changes as and when they happen, quickly. Some of the things that help us evolve with the fast-growing technological industry are:
Liasoning with partners and participating in digital & technology summit is a practice in our agency. This has not only helped us keep up with technological advancements but also connect with the right people in the industry.
A dynamic agency like us, has evolved due to efficient management systems, integrated services, versatile talent, value-based pricing models, the love for data-driven initiatives, automation and the commitment to producing measurable results.
Social responsibility in social media
We are an equal opportunity company. A healthy mix of women employees is actively tracked by the management. Providing employment to the women force and well as providing special benefits to them is important.
We also hire freshers and train them well. This enables the new generation to get an entry into the digital industry and in turn the industry benefits from the fresh minds brewing with innovative ideas.
Need of the hour
Social media is supposed to connect humans to collaborate and grow together. The same connectivity sometimes gets used for spreading hatred and targeting people with divergent views. Over the last 30, 000 years the homo sapiens have evolved to be hunters/gatherers to a collaborative knowledge society. The sudden change to connect with a huge population may look negative in the short run but humans will evolve, the NGOs and the Government will also take a lead to regulate.
We learned the hard way
Knowledge industries are changing rapidly. What is true today will not be true tomorrow. A constant innovation from services to processes to delivery is needed. The organization needs to change fundamentally at every stage of growth
They work with us
The following clients work with us:
• ICICI Prudential Mutual Fund
• Bajaj Allianz General Insurance
• Fullerton India
• Crompton
• Thomas Cook
• SBI Life
• Aditya Birla Capital
• Piramal Group
Industry as we foresee
Overview on the Indian Social Media industry in the coming years.
It's exciting to see how social media has evolved over the years. Back in the day, Facebook, Twitter and LinkedIn were the Big Three social networks. Now other networks like YouTube, Instagram, and Snapchat have emerged and users are spending much of their time on these new platforms. We foresee newer platforms emerging in the future and it will be the marketers' job to keep an eye on where their audiences spend most of their time; and adopt these new platforms in their strategies. Another change to notice is how younger audiences have replaced the television with social media. So we will see brands focusing on creating more videos to engage with their audience.
Social media will not be seen as a standalone entity but a combination of various elements ranging from videos, gamification, augmented reality to creating effective online as well as offline experiences. With consumers getting smarter and internet savvy, the need to be transparent with them will increase to build brand loyalty. In addition to this, consumers are becoming more aware of data harvesting. It will be essential for brands to build trust to engage with their consumers without infringing their privacy.
As per statista, the number of social networks users in India in 2019 will be around 258.27 million as compared to 168 million in 2016. This only proves that integrating social media into the marketing mix is not an advantage but a dire necessity. You must be where your audience is and thus, we will see brands allocating more budgets to social media marketing in the years to come. The future of social media looks bright. Currently, marketers have only scratched the surface.
A day without Internet
It could just be a boon in disguise.