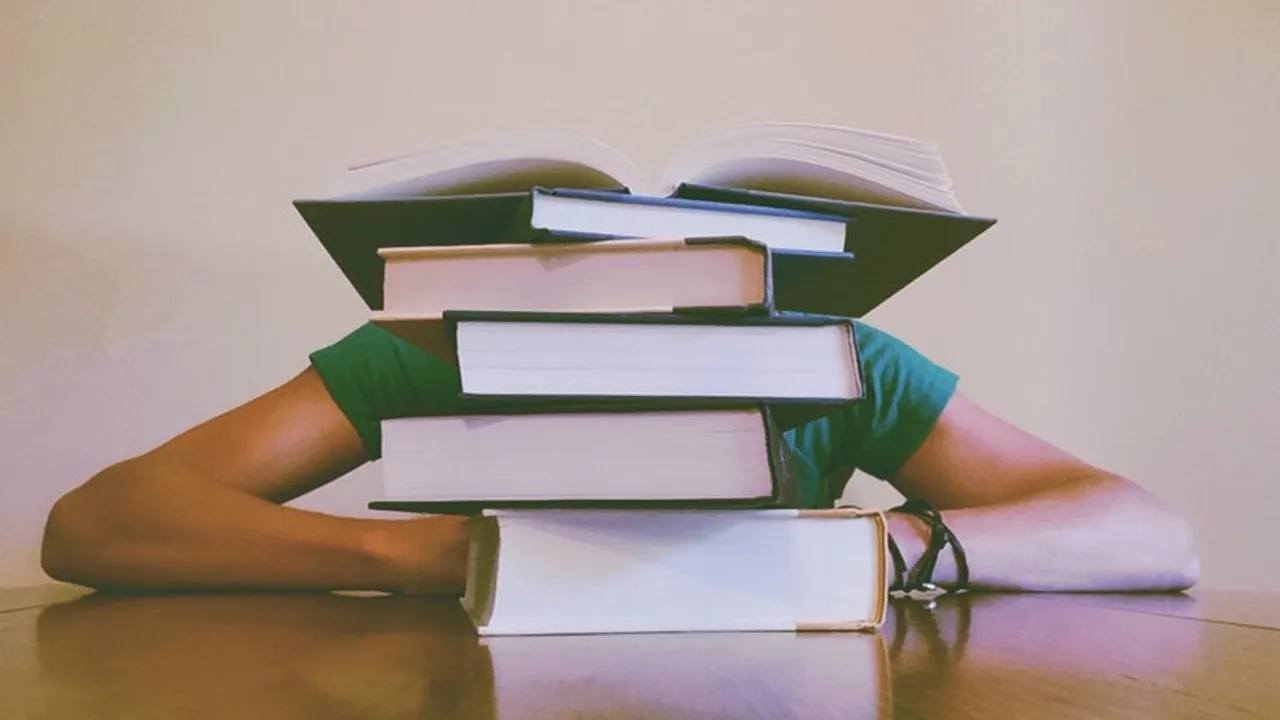 It is that time of the year when students are burdened with their exam stress and there is immense pressure on them to perform well and stand out not only among their peers but also so that they can keep their parents' societal 'image' intact.
Due to this, there is a rise in depression and also suicidal thoughts among students. According to reports, there are some shocking figures which have come up, like one student commits suicide every one hour in India. Reports further state that class failure, forced career choices and the stigma attached to non-performers are also some of the causes for suicides among students.
India is one of the world's highest suicide rates for youth aged 15 to 29, according to a 2012 Lancet report, which illustrated the need for urgent interventions for this demographic.
In the last few years, we have seen brands taking it upon themselves to educate parents on the need to lessen the burden on their kids with exam pressure campaigns. These campaigns have also instilled the confidence among kids to take failure with a pinch of salt and to move on in life.
Horlicks
Horlicks has unveiled their latest campaign titled 'Fearless Kota' crafted by FCB Ulka recently. Kota is the biggest hub of the coaching centers for India's toughest entrance examinations. Every year, over 1.5 lakh students arrive in Kota, leaving their homes, in the hope that with expert guidance and sustained hard work they will be able to crack these exams. However, there is extreme pressure on these kids and children often find themselves in a stressful environment in the midst of fierce competition and people only running after marks. In some cases, it forces children to take extreme measures to end their lives.
The ad thus highlights that in order to do well in exams, students must study in a stress-free environment without the fear of failure. This enables them to face the exams fearlessly. The video has clocked more than 10 million views on the brand's YouTube channel in such a short span.
Vikram Bahl, Area Marketing Lead, Nutrition & Digestive health, GSK Consumer Healthcare India said, "Horlicks, as a brand has always aimed at providing students with necessary nutrition to achieve more. Through the 'Fearless Kota' film we wanted to highlight that along with a healthy body, a healthy mind is equally important to perform, hence the right emotional nutrition is needed for children to overcome the fear of exams. The film captures the belief that a mother's love is the best dose of emotional nutrition that helps a child overcome stress and face exams fearlessly."
Social Samosa takes a look at some of the other brands which dealt with exam stress and had their communication targeted towards students and their parents in the last few years.
Mirinda
PepsiCo India's beverage brand Mirinda is back with the second edition of the #ReleaseThePressure film. This year, the brand is making this voice louder and bringing to the forefront the issue of constant comparison by parents. In just one day, the video has clocked more than 5 lakh views on the brand's YouTube channel.
Inspired by focused group discussions conducted across the country with students, the film made by Shoojit Sircar, hopes to be a mirror for society and aims to bring attention to students' distress. It features real teenagers and focuses on the issues of parental pressure, and what happens when parents constantly compare their kids to peers, neighbors, and siblings.
The powerful film, conceptualized by creative agency BBDO, aims to make parents realize how situations of constant comparison can lead to lower self-esteem amongst teenagers.
Josy Paul, Chairman, and Chief Creative Officer, BBDO India said, "As a popular national brand, Mirinda stands committed to its teenage audience and their interests. In the latest campaign, we've built on last year's brand idea 'Release The Pressure' by decoding the actions that add pressure in the teenager's life. One big action or pressure point is the constant comparison that parents use to push their children. The campaign focuses on this unhealthy behavior of constant comparison - that is known to lead to depression in children. The campaign encourages parents to discuss constructive ways to support their children, especially during exam time."
Last year #ReleaseThePressure video highlighted the issue of examination stress among teenagers. The attempt of the brand was to appeal to parents to support and motivate their children. The video featured real-life teenagers reading out letters they have written to their parents. In candid monologues, they expressed their distress over the tough time they go through and the parental expectations which adds to the pressure during exams. The letters were an eye-opener for parents who were made to read them. The ad has till now clocked more than 24 million views on the brand's YouTube page till now.
Tata Tea
Last year, Tata Tea came up with their ad which was part of the Jaago Re series with an attempt to highlight the presence of several deep-rooted problems in society, with study-related stress and burden of family expectations being among the chief factors. The brand managed to churn out a great ad targeted towards parents and urged them to help in reducing their children's exam related stress.
Lenovo India
Lenovo India's #GiftThemBelief campaign was aimed at helping parents and children look beyond marks and colleges and focus on their ultimate dream. Last year, the campaign was launched at a time, when the school board results were out and students were under undue pressure to get admission to the best college, Lenovo India through this campaign targeted students and gave them a ray of hope. It assured them, that no matter what, they will help them in their journey to a successful career.
Also read here: Lenovo's #GiftThemBelief a strong idea with meek social execution
Cadbury Bournvita
In 2016, Bournvita had launched their ad 'Tayyari Har Exam Ki' which had a strong message for every parent. The ad set in a school classroom scene with a lady principal addressing parents before the exams. She says exams are going to be a lot of fun, but parents don't think so. She then asks them what marks did they score in standard ninth, and none of them remembered. The principal then confesses that she had scored only 59 percent, yet she is now the principal of their child's school. The film highlights the message that, nobody remembers their score because it's just a number. In a similar way, the principal tells these parents on the need to focus on their child's learning and not their marks.
Cello Pens
Cello Pens had addressed the issue of exam pressure where it highlighted how a good pen that offers comfort while writing can ease the student's pressures while writing an exam.
Increasingly, brands across categories have started recognizing and seeing students as a potential target audience as they play a huge role in the purchase decision of the family.
This was our list of brands that have managed to address the issue with contextual exam pressure campaigns and educate parents on how to handle stress better.
If you have come across any campaigns that fit the bill, write to us at team@socialsamosa.com or drop us a note in the comments section below