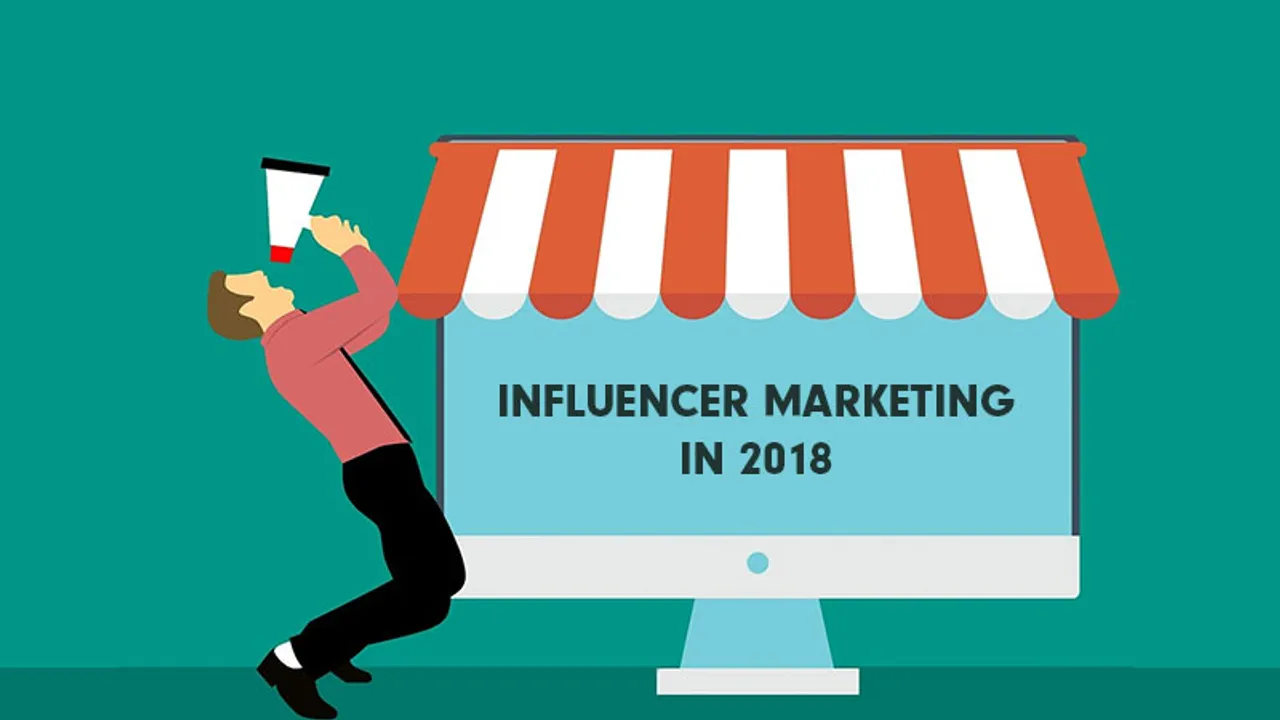 With the rise in the adoption, brands are increasingly turning to influencers to help get their message across with more passion, creativity, and authenticity. Consumers trust word of mouth over all forms of marketing, and Influencer Marketing in 2018 gauges shall rise higher.
Influencers may range from superstars and internet celebrities who appeal to a broad and widely ranging audience such as Shah Rukh Khan, Amitabh Bachchan and Katrina Kaif to the micro influencers and bloggers on social media, who interact with a smaller but highly engaged section of their audience, such as Technical Guruji and Geeky Ranjit for Tech, or @masterchefmom or @thefinelychopped for Food. Influencer Marketing in 2018 will evolve, and reach greater heights to accomplish even more wonderful things.
Speaking to a number of brand custodians, CMOs, Agency Heads, Bloggers and Influencers, the Influencer Marketing Outlook 2018 from Buzzoka analyzes and tries to ascertain the changing face Influencer Marketing in 2018 and where it headed.
Some of the key findings from the report include: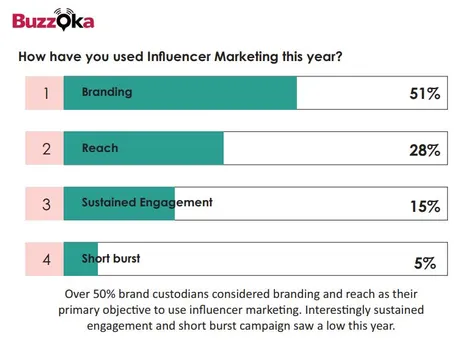 "In today's evolved and crowded world, the traditional sentiment of hearing the voice of people who matter hasn't still changed. Even with the rapid changing technology across spectrum of life, the importance of resting the belief on influencer's words on a topic especially new technology things is ever growing and is certainly a new form of "word-of-mouth" (now digitally)." says Amit Gujral, CMO, LG India.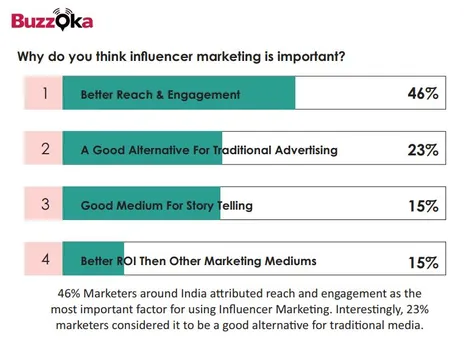 "Influencer Marketing has huge potential and we are seeing an upward trend in the influencer space as there is a tremendous scope for brands to initiate conversations in a thought through environment, with rising Platforms like Snapchat, Quora etc. I am sure we are seeing an amazing year ahead." Guru Mishra Media Buying Head at Isobar Delhi.

"Influencer Marketing is a rising game and it has huge potential to lead the marketing mix. Metrics and creativity will be a differentiator in 2018." Yogin Vora, Partner, Digital, DDB Mudra.

"
Influencer Marketing is the future of marketing across the globe. With platforms
like YouTube evolving, we are sure the world will be revolving around the tonnes of content created. YouTube from a YouTubers perspective is the game changer and will rule the coming
days too." Rahul Vora from iRahul Vora

"Influencer Marketing has been on a soaring high and I see the numbers increasing this year as well. But final surviving agencies will always be those that consider the ratio of authentic content with organic reach as opposed to personal relations and low remunerations." Shifa Merchant from Sassy Shifa Says.
These are some of the findings from this survey, the complete report - Influencer Marketing Outlook 2018 from Buzzoka can be downloaded here.
This survey was conducted with over 500 Marketers and Influencers.
Note: Buzzoka launched its DIY Influencer Marketing Platform with this report. The report intends to cover the length and breadth of Influencer Marketing Ecosystem in India from Brands and Influencers perspective