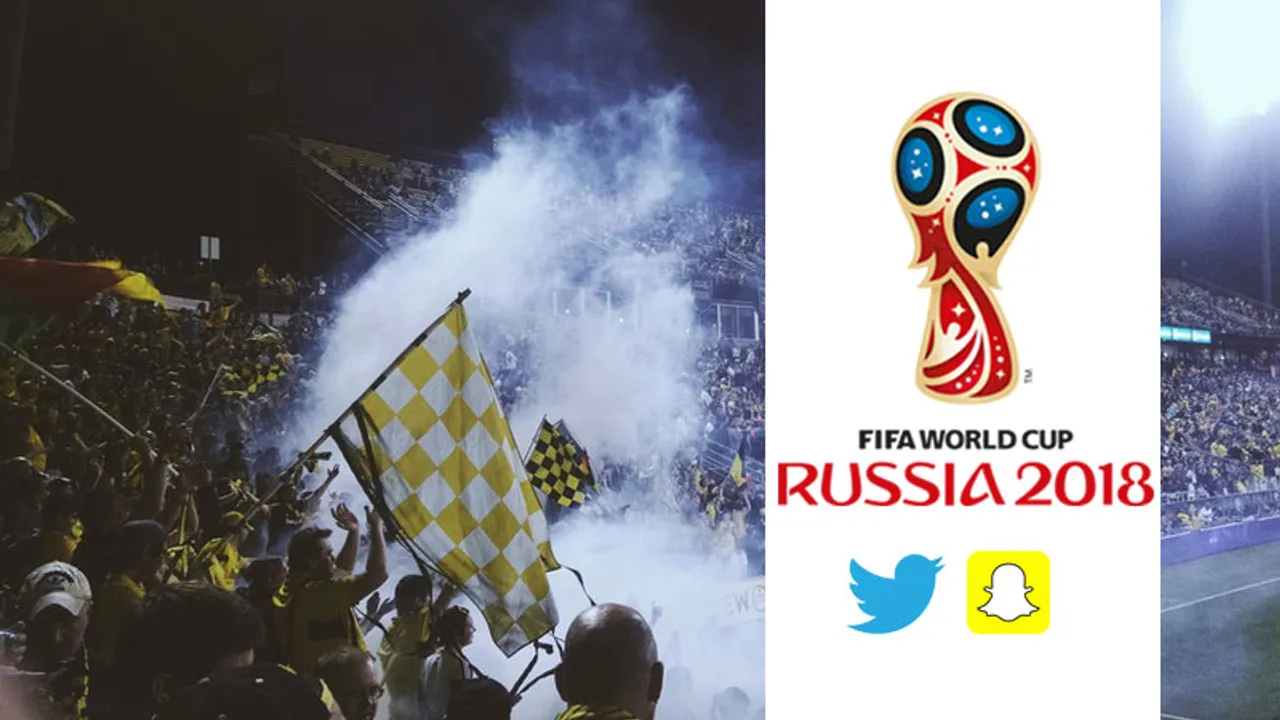 The FIFA World Cup arrives this year, after a four year hiatus and Twitter and Snapchat have landed the the exclusive rights to broadcast all the high tempo action from the global footballing summit!
Facebook may have landed the exclusive broadcasting rights to the Rio Olympics from NBC, but Twitter and Snapchat have displayed their ambition well by landing the broadcasting rights to the biggest footballing event in the world by partnering with Fox Sports.
The partnership will see Twitter broadcast all the highlights from the games at the World Cups, including every goal scored within seconds of it happening, along with game previews, recaps and Live Video content from Russia.
Snapchat will broadcast the proceedings from the FIFA World Cup in the form of Our Stories, BTS footage, and will also curate and broadcast the reactions from football fans all over the world.
CNET reports that "The 2014 World Cup Final was viewed by more than 25 million people in the US, according to Nielsen, making it the most-watched soccer match in the country's history."
Fox Sports' partnership with Twitter and Snapchat helps them reach out beyond TV screens, helping them tap into the mobile user base, and a vast reservoir of the younger audience all over the world.
"We'll immerse fans in the 'beautiful game' even further through our experts and fun, creative content from Moscow," Fox Sports Executive Alex Ginas told CNET.
It reportedly cost Fox Sports $400Million to earn the rights to air the World Cup in the United States of America.
The FIFA World Cup will be a month long tournament held in Russia, and will begin on June 15th 2018, where previous winners Germany will battle it out with other formidable football playing nations of the world.
Facebook's deal with NBC during the Rio Olympics saw them create history as this was the first time, the Olympics would spill over from Television sets to computer and mobile screens. The social networking giant engaged their audience tremendously with exclusive Live Video interaction with the athletes, BTS footage and exclusive highlights from the Olympic Games.
It was an unprecedented event in the history of social media and things look positive for platforms with many tantalizing avenues of engagement such as Live Video, which has proved to be a revolutionary format.