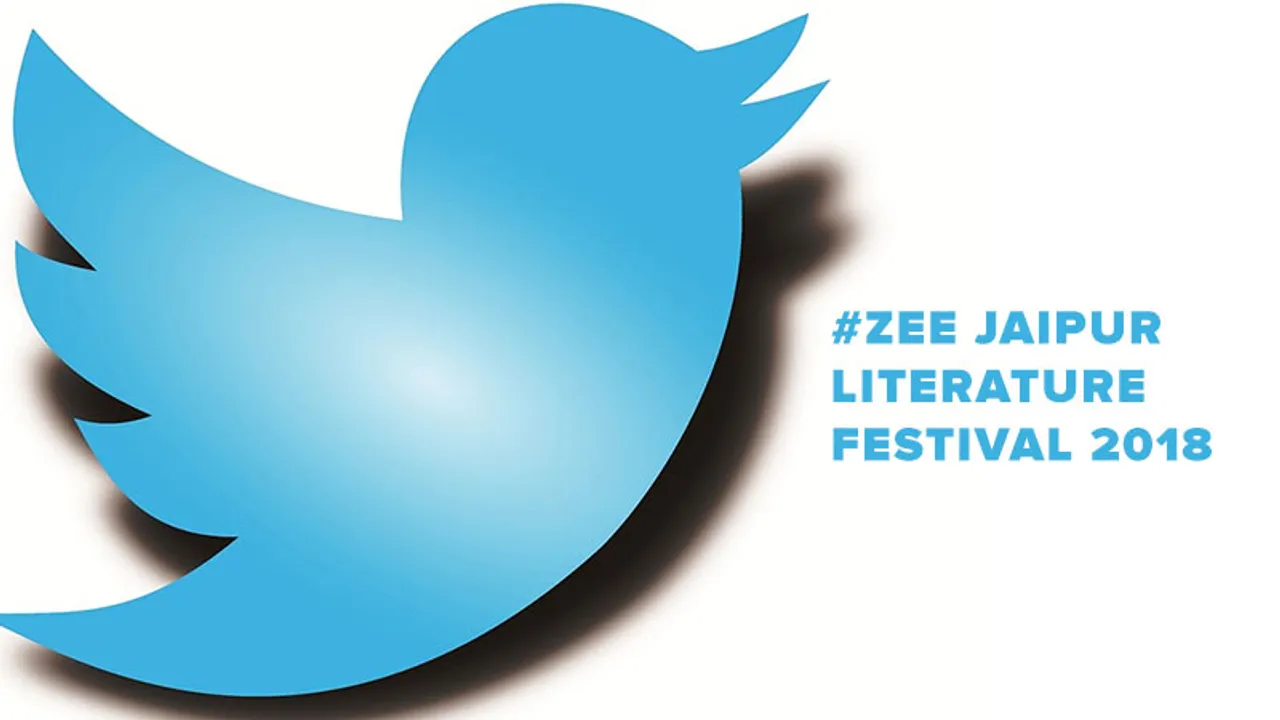 As the literary world prepares for the largest convention of writers, thinkers and cultural icons, Twitter announced its collaboration with the ZEE Jaipur Literature Festival 2018 (@ZEEJLF) to live stream select sessions from the event.
Literary fans can watch the live stream from the pink city available on Twitter, via @ZEEJLF. The first live stream session will begin today, 25th January 2018, at 2:30PM IST, available to logged-in and logged-out users on Twitter, and connected devices globally. People can also Retweet or Like Tweets from @ZEEJLF to receive reminders when the sessions go live on Twitter.
Don't miss exciting conversations at #ZEEJLF LIVE on Twitter. Like or RT for updates. pic.twitter.com/M5pOY6IGBd

— jaipurlitfest (@JaipurLitFest) January 24, 2018
Literary lovers around the world will enjoy front row seats to the ZEE Jaipur Literature Festival action as international and Indian thought leaders like Shashi Tharoor (@ShashiTharoor), Vir Sanghvi (@virsanghvi), Shobhaa De (@DeShobhaa) and Jeffrey Gettleman (@gettleman) amongst others, put forth their perspectives and engage in passionate debates. The  panels will be broadcast live on Twitter via @ZEEJLF.
 Here is the link to know more about ZEEJLF 2018.
Commenting on the collaboration, Keya Madhvani, Head - Music & Lifestyle Partnerships, Twitter India said, "Twitter is the best place to discover what's happening in the world, and also the best place to see every side of any discussion. We've been partnering with the ZEE Jaipur Literature Festival for the past three years and are thrilled to strengthen our content association with live streaming of the Festival to cultural aficionados across the world. This is the first time people on Twitter can see  what's happening at India's biggest literary show when it happens and we look forward to the conversations that will brew from the Festival."
Sanjoy K. Roy, MD of Teamwork Arts and Producer of the ZEE Jaipur Literature Festival 2018, said, "We're delighted to partner with Twitter to bring the on ground discussions and dialogue from the ZEE Jaipur Literature Festival, straight to the hands and minds of our followers on Twitter."