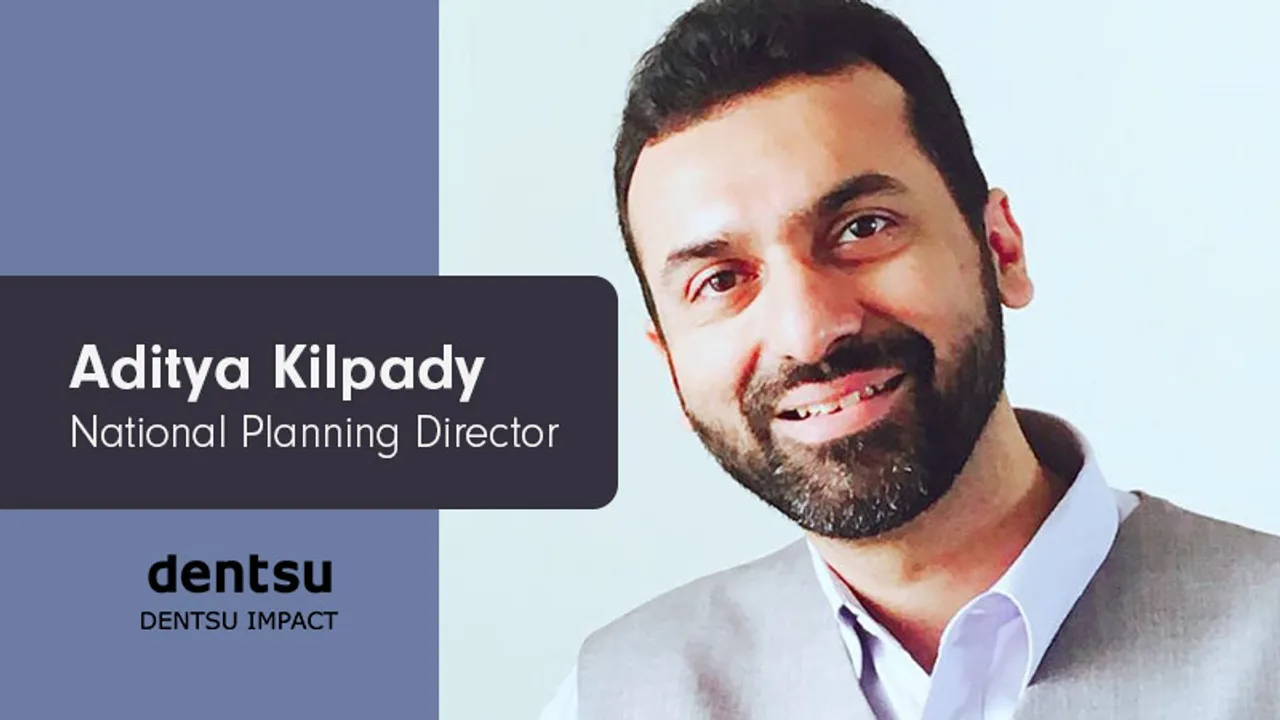 Dentsu Impact, the creative agency from Dentsu Aegis Network, has strengthened its strategic planning function by roping in Aditya Kilpady as the National Planning Head.
Aditya comes in with over two decades of cross-cultural experience across verticals and geographies. His previous stints have been with Contract India, Bates Malaysia & Singapore, FCB China & India, and Pratama Indonesia. He has been involved in strategic thinking that impacted bottom-lines of Indian and Multi-national companies and been awarded for marketing effectiveness at EFFIEs and AMEs.
He will report to Amit Wadhwa, President, Dentsu Impact with a dotted line reporting to Narayan Devanathan, Group Executive & Strategy Officer, Dentsu Brand Agencies, South Asia.
Commenting on his new role, Aditya said, "Marketers are expecting an integrated and synergistic approach to improve business and overall effectiveness. In this respect, collaboration is so crucial. Dentsu Impact has triggered a transformation with a singular vision to innovate the way businesses and brands are built. By bringing synergies in integration and seamlessness in 'one solution', I am looking forward to create a fantastic future for brands with my client and network partners. In continuing with my 'Truly Asian' spirit, I am now hoping to find love with Japan!"
Also Read: dentsu X India appoints Arabinda Ghosh as Chief Strategy Officer
Talking about Aditya's joining the team, Narayan said, "Over the past few years, there has only been one mantra behind Dentsu Impact's stellar delivery to and beyond client expectations—a tight-knit group of talented people who believe in teamwork, and in together innovating the way brands can be built. Aditya is a stellar addition to the team—as much for his attitude as for his aptitude and experience. He will be instrumental in helping the agency create brave new solutions for a brave new world."
Echoing a similar sentiment, Amit added, "Aditya is the perfect blend of talent and team player, and that is exactly what we look for at Dentsu Impact. We are thrilled to have him as a part of the growing Impact team and look forward to creating some interesting ideas together."