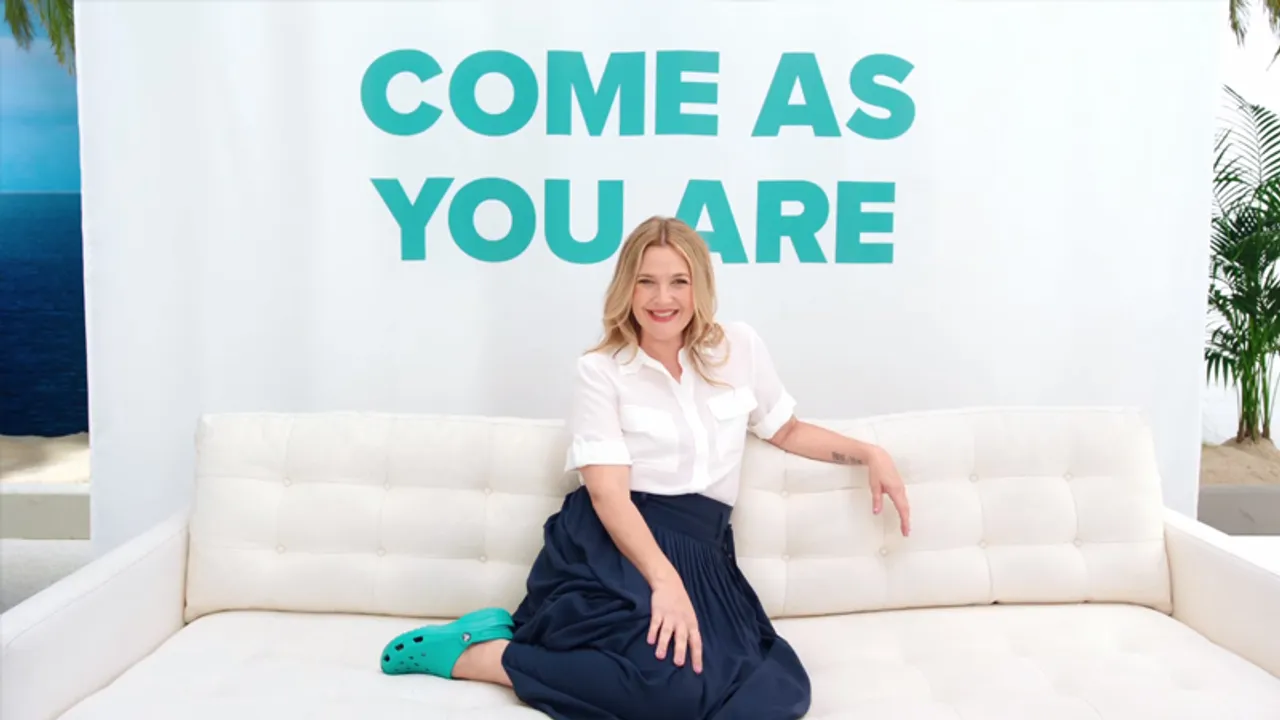 Comfort is at the heart of Crocs' new commercial titled, Crocs The Musical, a song and dance number featuring the beautiful Drew Barrymore, getting comfortable of course.
'What if we were all comfortable in our own shoes?' asks Barrymore in Crocs The Musical, a 1 minute 40 second spot that debuted on Crocs' official YouTube channel 5 days ago. The ad is an extension of the Come As You Are series of spots rolled out by the company last year.
Known for her quirky and often clumsy demeanour on and off the screen, Drew Barrymore reflects a careful choice for the brand's choice of their ambassador. Singing "Just come as you are and do the things that you will do, just get comfortable in your own shoes.", Barrymore shakes a leg the way ordinary people do.
Speaking about her appearance in the Crocs The Musical spot, Barrymore tells FootWear News, "I'm not a singer or a dancer, but for this campaign to celebrate what is achievable when we are comfortable just being ourselves, I wanted to get outside of my comfort zone."
The flag bearers of comfort and not caring about the way you look, Crocs are often at the receiving end of criticism from people who opt for looks over supreme comfort, and Crocs footwear is considered a hallmark for laid back people. This has been used to their advantage by the brand with a 'What's wrong with being comfortable' sort of attitude.
'You don't have to be a model and look a certain way. You don't have to have the perfect bod, or nail the perfect take," sings Barrymore in what is an oddly satisfying. The peppy number that has received a little over 5K views on YouTube, and 198 views on Facebook.