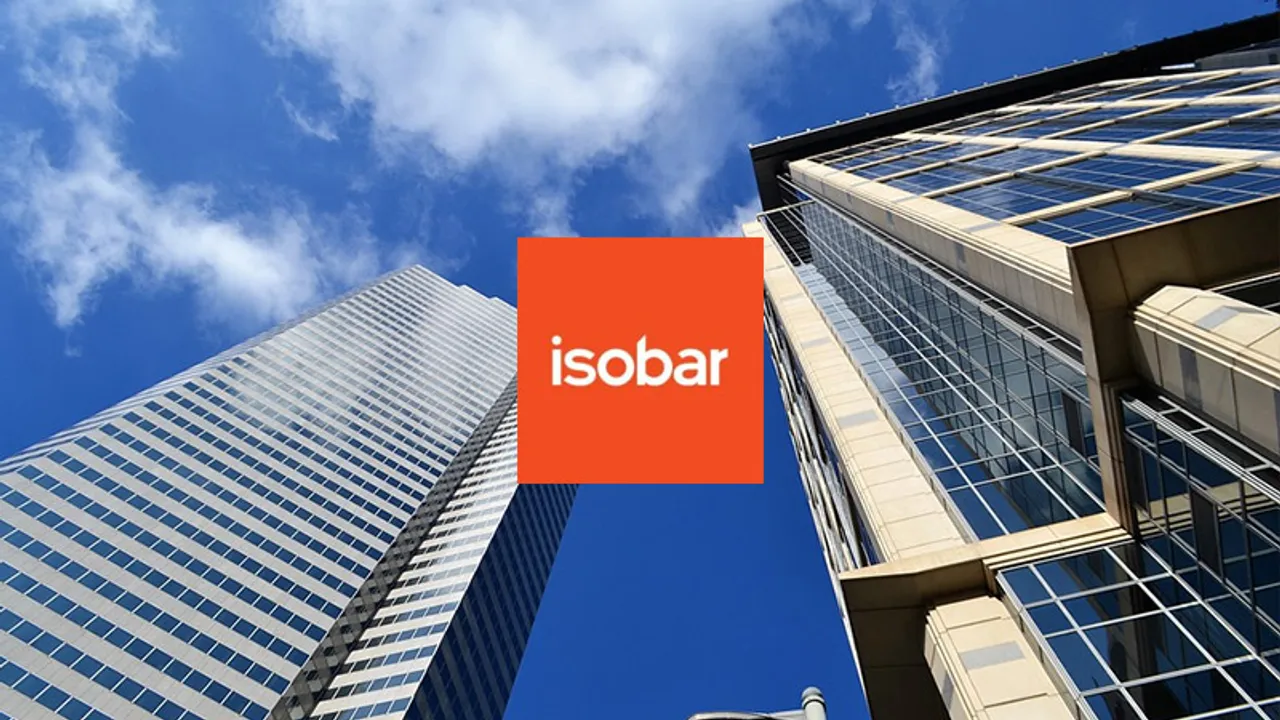 Isobar, part of Dentsu Aegis Network, today announced the launch of a Commerce Practice in India, following the launch of Isobar's Global Commerce Practice.
The expansion of the Commerce Practice in India will see it become a commerce centre of excellence, delivering end to end commerce experiences for clients, through integrated platforms and solutions that are informed by local insight.
This addresses a growing demand for commerce solutions from clients in India, where India's e-commerce market value is projected to grow by 30% annually to a total of USD 200 billion by 2026 according to a Morgan Stanley report.
This will bolster Isobar India's strategic capability and scale to deliver Brand Commerce solutions, bringing brand experience and commerce closer together.
This integrated commerce offering in India will be delivered through its 150 e-commerce specialists, in addition to 450 people from design specialists (Fractal Ink- Linked by Isobar) and innovative Marketing and Media specialists (Isobar India)."
The Isobar Commerce Practice in India will join the 1,000+ commerce specialists across Isobar's network in Americas, EMEA and Asia-Pacific. The global practice includes all Commerce centres of excellence, all e-Commerce, m-commerce, retail commerce experts and Commerce off-shore delivery centres within the Isobar network.
Isobar Global Commerce has strong technology credentials across all major platforms, and is a Platinum Salesforce Partner.   Isobar is also a Global Alliance Partner with Adobe, a SAP Hybris Partner and SAP Hybris Value Added Reseller (VAR), Microsoft Managed Partner, an Oracle Business Partner, an Apple Strategic Partner, and is the Asia-Pacific Leader for Magento.
Speaking on the launch, Jane Lin-Baden, CEO Asia Pacific Isobar states, "Commerce is no longer about optimizing the "last mile"- it's now the space where people interact and experience brands. By establishing Isobar Commerce in India, Isobar can offer clients higher commercial value and customer satisfaction by leveraging our customer experience design, data intelligence, and technical commerce solutions."
Commenting on the launch, Shamsuddin Jasani, Managing Director, Isobar India states, "Ecommerce in India has exploded. By launching Isobar Commerce Practice in India, we will not only be able to offer the best development capabilities but also to partner with our clients on their entire ecommerce journey and delivering solutions across the board powered by our offering across  Isobar and Fractal Ink."
Isobar Commerce Practice globally combines strategic, technology, user experience (UX) and operational support to deliver rapid growth for global brands and retailers and have delivered transformational commerce work for leading brands including include Asda, Clarins, Ecco, Lacoste, Nestle, Samsonite and Pandora and more.
The Global Practice delivers commerce experiences using platforms and solutions with the biggest technology players, including Salesforce, Adobe, SAP Hybris and Magento – combining strategic, technology and operational support to multimarket and regional clients.  It also covers strategy and brand commerce in third-party market-places, such as Amazon and Tmall. The end-to-end offering includes commerce strategy and consulting, customer experience design, data and technology implementation and platform management to ensure rapid growth for Isobar's clients.