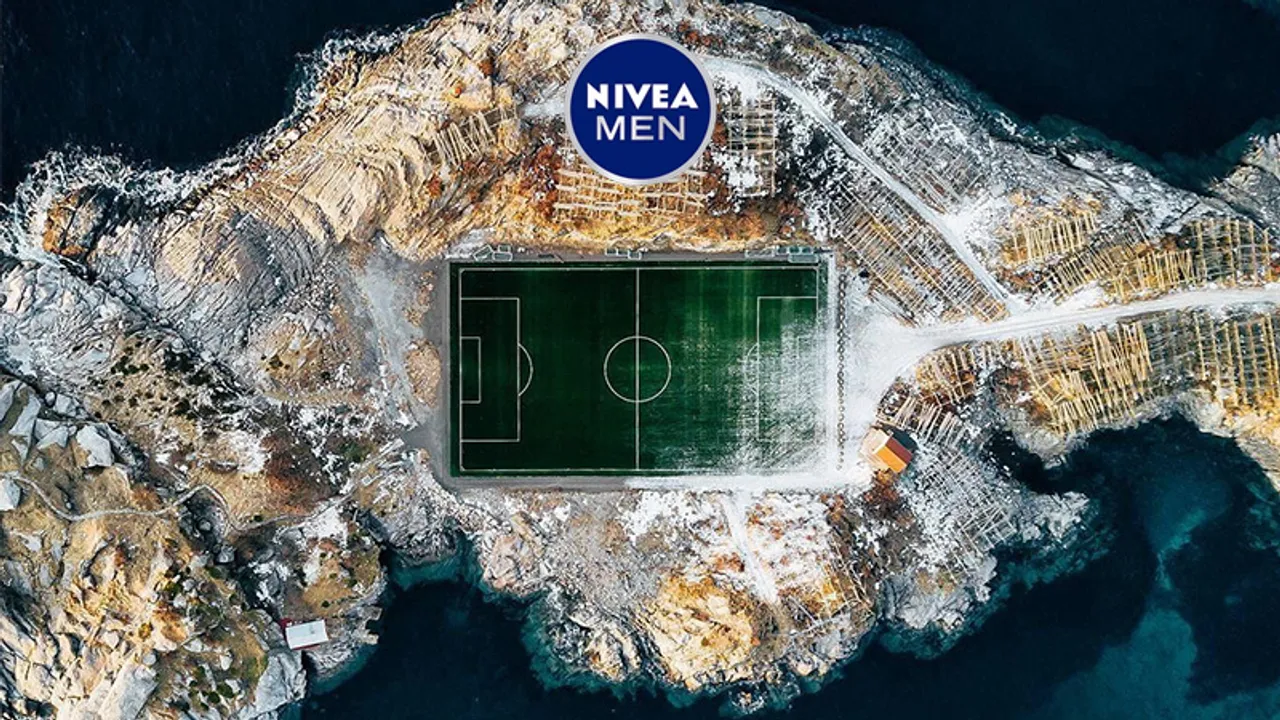 Brand
NIVEA MEN
Agency
Objective
Acquire a younger customer base
Establish the NIVEA MEN x Real Madrid association
Leverage Indian Real Madrid fans' strength in numbers
Insight
Football is a budding sport in India. The country is seeing a football revolution among the youth. Tournaments like English Premier League, Spanish La Liga, FIFA Under-17 Football World Cup and now even Indian Soccer League are watched extensively by the youth in the country.
Due to the time difference, matches in India are shown late at night
Where the brand fits in
NIVEA MEN products prepare you for the next day.
So while you are supporting your team, NIVEA is supporting you by preparing you for everything
Execution
For the Indian kickoff, and with an aim to be more relevant to the young Indian male consumers, NIVEA MEN has partnered with Schbang to launch an Integrated Marketing Campaign.
This campaign, #PreparationIsEverything showcased the importance of preparation, in grooming and in football, to allow men to unlock their full potential in their everyday lives.
Face feeling the heat post shave? Keep cool and lotion on.

Check out NIVEA MEN Sensitive Cooling After Shave Lotion today: https://t.co/OkjL8aCc5P#PreparationIsEverything pic.twitter.com/d3aKkpBTNN

— NIVEA MEN India (@NIVEAMEN_India) January 23, 2018
No reason to blame the late night game!
Just use NIVEA MEN Creme to keep your skin moisturised all day long! https://t.co/810fPWjujk#PreparationIsEverything pic.twitter.com/Af4wcD4Ish

— NIVEA MEN India (@NIVEAMEN_India) January 24, 2018
The different avenues used to leverage this association and drive communication included the brand's owned digital platforms, an on-ground experience for football fans, a partnership with India's official El Clásico broadcaster and strategic associations with the right influencers across the city.
The campaign was launched with #PreparationIsEverything on Facebook, Twitter, YouTube and Instagram with some engaging content.
Used owned platforms to
• Create a hero asset – Digital Film
• Launch Instagram handle
• 'Preparation' focused content
• Football-allied Engagement Drivers to inspire Consumers
Results
The launch film successfully garnered over 2.6 million views on Facebook and over 2.2 million views on YouTube.
On the day of the Real Madrid match, #NIVEAMENMatchReady got cumulative 32.6 million + impressions and trended pan-India for a period of 2 hours.
The campaign has garnered a total reach of 14,217,933, an engagement rate of 5.5.% and an increase in 14,615 fans on Facebook all under less than one month! Instagram, on the other hand, turned out to be the highest for the engagement rate which averaged at about 34% making a strong bedrock for high-quality conversations.
Overall an impressive result, not only for the brand but also for the country and its football fans, as the total engagement that the campaign received in India was 3X of the engagement, garnered globally!