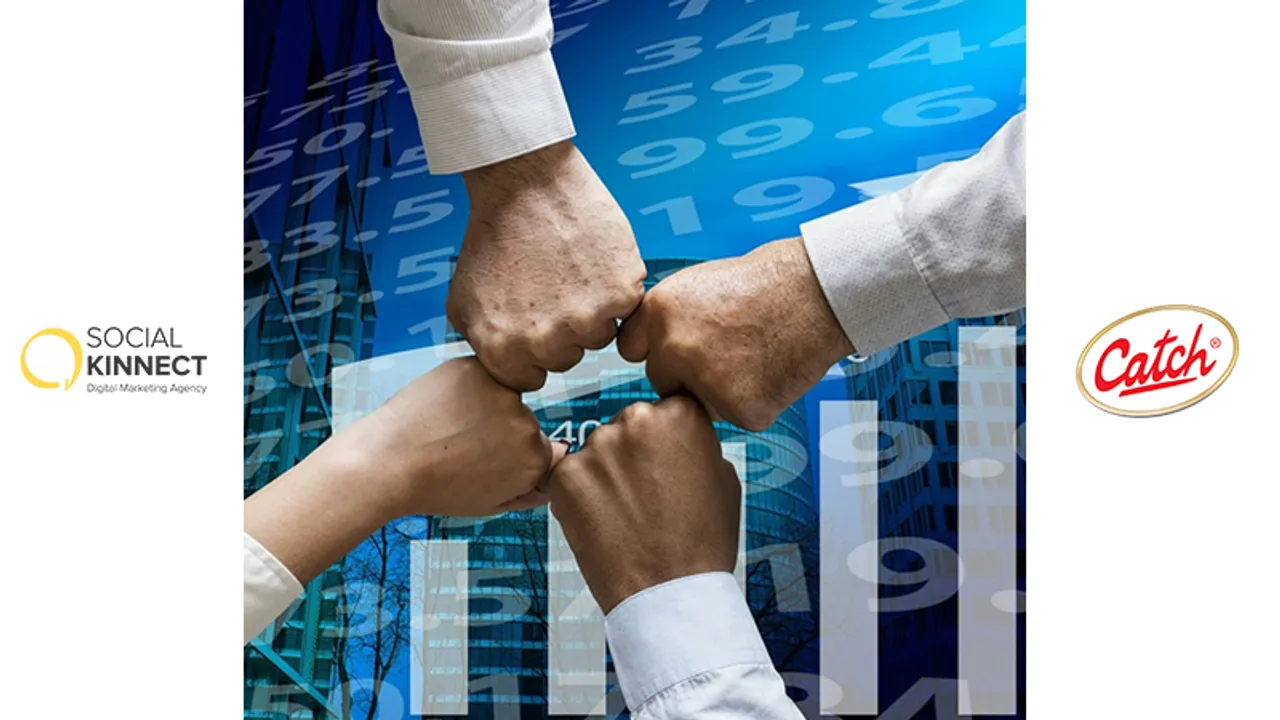 Social Kinnect bags the digital mandate for DS Group's Catch Salt & Spices, in a partnership that will see the agency manage the digital assets of the legacy brand in the country.
The agency's expertise in offering 360-degree solutions across digital platforms and its deep understanding of the new age marketing tools facilitated their win.
Designing creative strategies, innovative solutions, managing the brand's digital presence and aligning the same with its mainline strategy will help strengthen #KinnectDilli's footprints.
Credited with several innovations and committed towards premium quality products, the Dharampal Satyapal Limited (DS Group) has evolved magnificently over the many years.
Keeping pace with the changing lifestyles of consumers today, with Catch Salt & Spices, offers an array of products that lend exquisite flavours and tantalizing aromas to cuisines across the country.
Commenting on the association, Mr. O.P. Khanduja, Business Head – Catch Salt & Spices said, "In the F&B space the digital first audience has been growing rapidly and it is imperative that we engage with them. With Social Kinnect we look at mapping digital opportunities that will lead to a long-lasting relationship with our consumers. We would be launching exclusive digital content to connect and communicate with our customers. "
Commenting on the account win, Rohan Mehta, CEO – Social Kinnect said, "Catch Salt & Spices is an exciting brand, and we certainly look forward to delivering innovative ideas with progressive communication. DS Group is a digitally evolved company, and hence their understanding of digital media aligns with that of ours. Whilst our endevour is to bring in continuous value in terms of experience and expertise, the account win marks yet another breakthrough keeping in mind our expansion plans in the Delhi-NCR market."