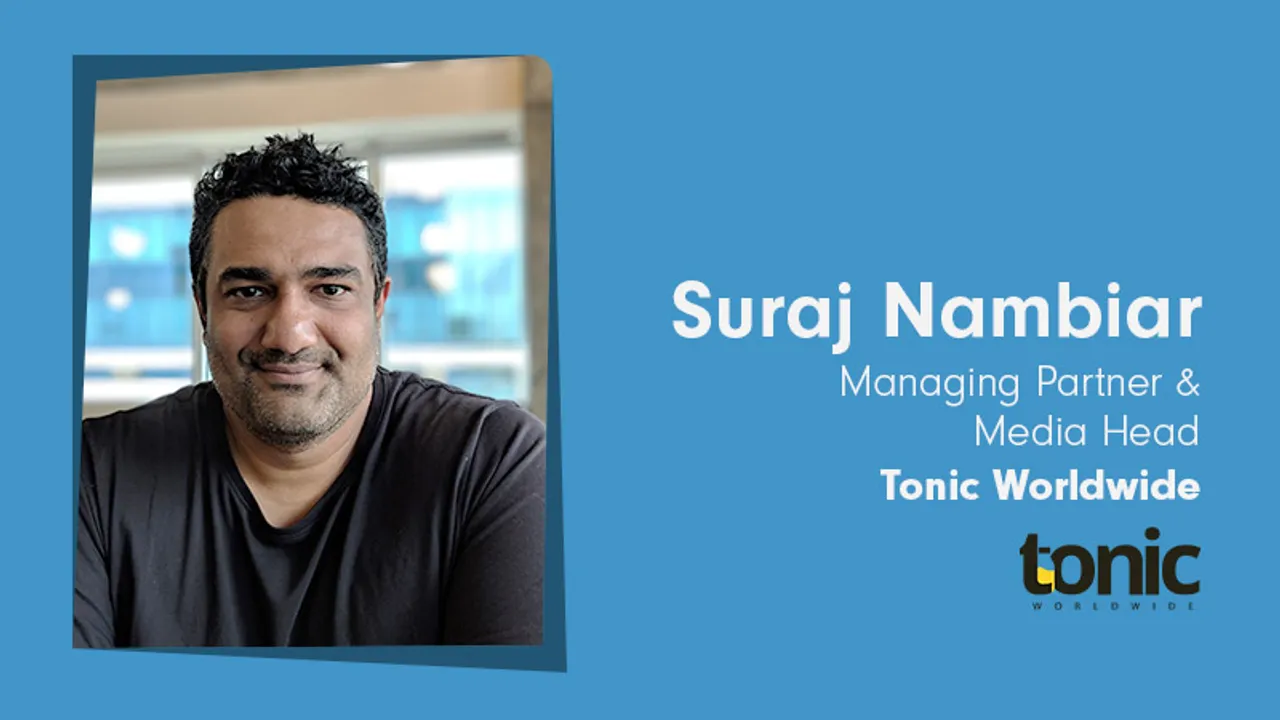 Tonic Worldwide has appointed Suraj Nambiar as its Managing Partner and media head in India.
Nambiar brings with him close to two decades of experience in the digital industry across various platforms - creative, media, social and mobile.
A specialist in building brands, along with high performance teams, Nambiar has played a key role in mentoring select start-ups. Nambiar will be leading the agency's operations in South along with driving the National Media division, based out of their Bangalore office.
Prior to Tonic, Nambiar was at Wavemaker, where he was responsible for day to day operations of the digital division and managing key client relationships. He has worked with brands across many industries such as Tata Tea Global Beverages, Myntra, Arvind Brands, Enamor, Toyota, Amazon, Puma, Tanishq, 3M, Titan Industries, Mercedes Benz, DHL, Colgate, Nivea, Accenture, Kingfisher,Samsung, Make My Trip, Yahoo, Sony and Canon.
Commenting on the appointment, Chetan Asher, Founder & CEO, Tonic Worldwide, said, "We are delighted to have Suraj on board with us. His vast experience of working across different ecosystems and his agency acumen would bring in better efficiency and increased creativity on the table. He also brings in the right kind of dynamism, an astute business sense and the ability to connect well with clients to drive the next phase of growth for our agency, especially in the Southern market."
Talking about his new assignment, Suraj Nambiar, said, "It's exciting to work with such a dynamic team across Creative,Technology and Media, layered with strong consumer data and insights. I look forward to being a part of this wonderful people-centric leadership team. Keeping in mind the ever-changing digital ecosystem I believe Tonic Worldwide is poised to deliver in a manner that more than exceeds our client's expectations, lifting them towards the next level of excellence."
Nambiar believes that knowledge is key in order to develop the right skill set and he can often be found delivering guest lectures and sharing his insights at some of the most renowned management institutes in the country. He also nurses a passion for biking and believes that cooking is the ultimate destresser.