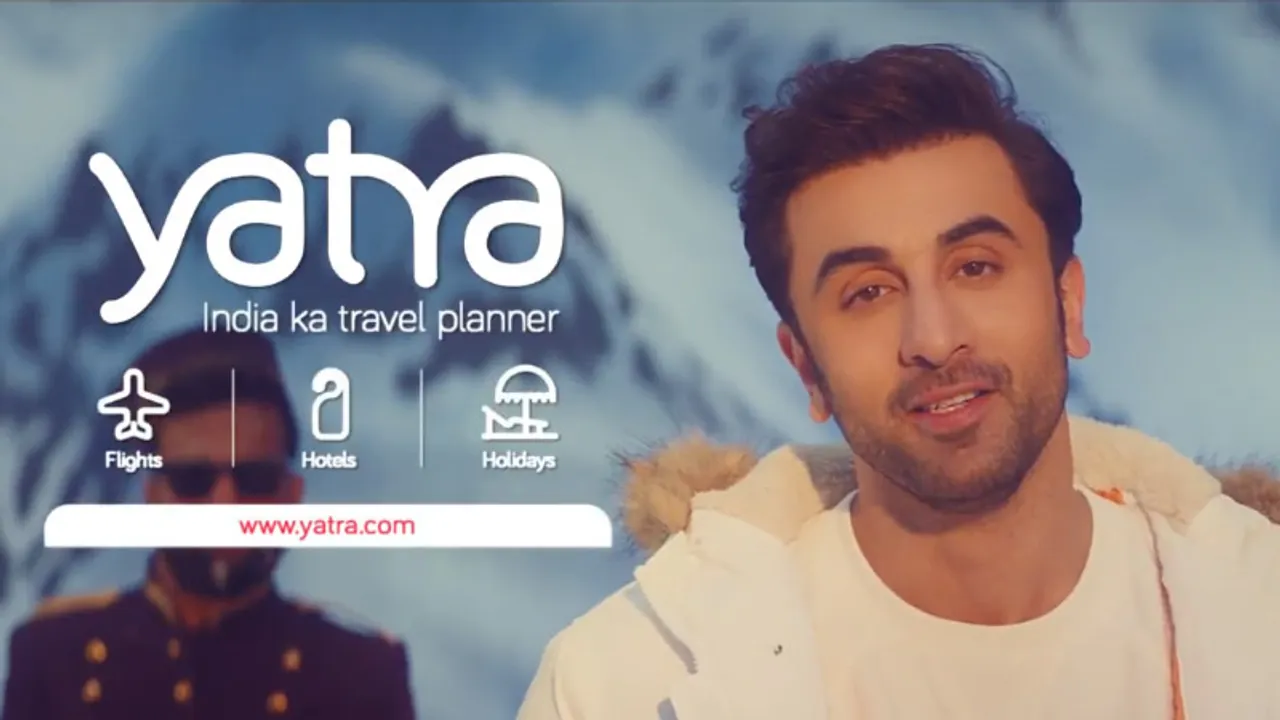 While travel is a universally loved activity, it is the planning, booking, the getting overcharged bit that truly is universally despised, unless of course you're familiar with Yatra.com
One of the trusted online travel portals in India, Yatra presents the perfect combination of fresh new offers served on a platter of Bollywood's evergreen golden era in their latest campaign!
Featuring the heartthrob Ranbir Kapoor, Yatra has rolled out two new spots with all the elements of the brand's famed seamless service, exciting offers and a hassle free experience accompanied by Ranbir's magnetic charm and him grooving to the tune of two of Bollywood's greatest tracks.
The first video features Ranbir, as he sings and sways to the tune of 'Om Shanti Om', and goes on to explain how Yatra.com helped him avoid overpriced tickets and the guilt that comes with it. How many of us can relate to overpaying for travel with a heavy heart, and living with the guilt that comes with it? Well, Ranbir certainly isn't one of us.
To sweeten this wonderfully sweet pot, the campaign speaks about Yatra.com's eCash loyalty program which provides traveller discounts to customers on future bookings and goes a step further to make things even better!
With the beats provided by Clinton Cerejo, and created by Ogilvy and Mather, this combination puts a new spin on 'Om Shanti Om' and 'Chahe Koi Mujhe Junglee Kahe', with some wonderful wordplay at work.