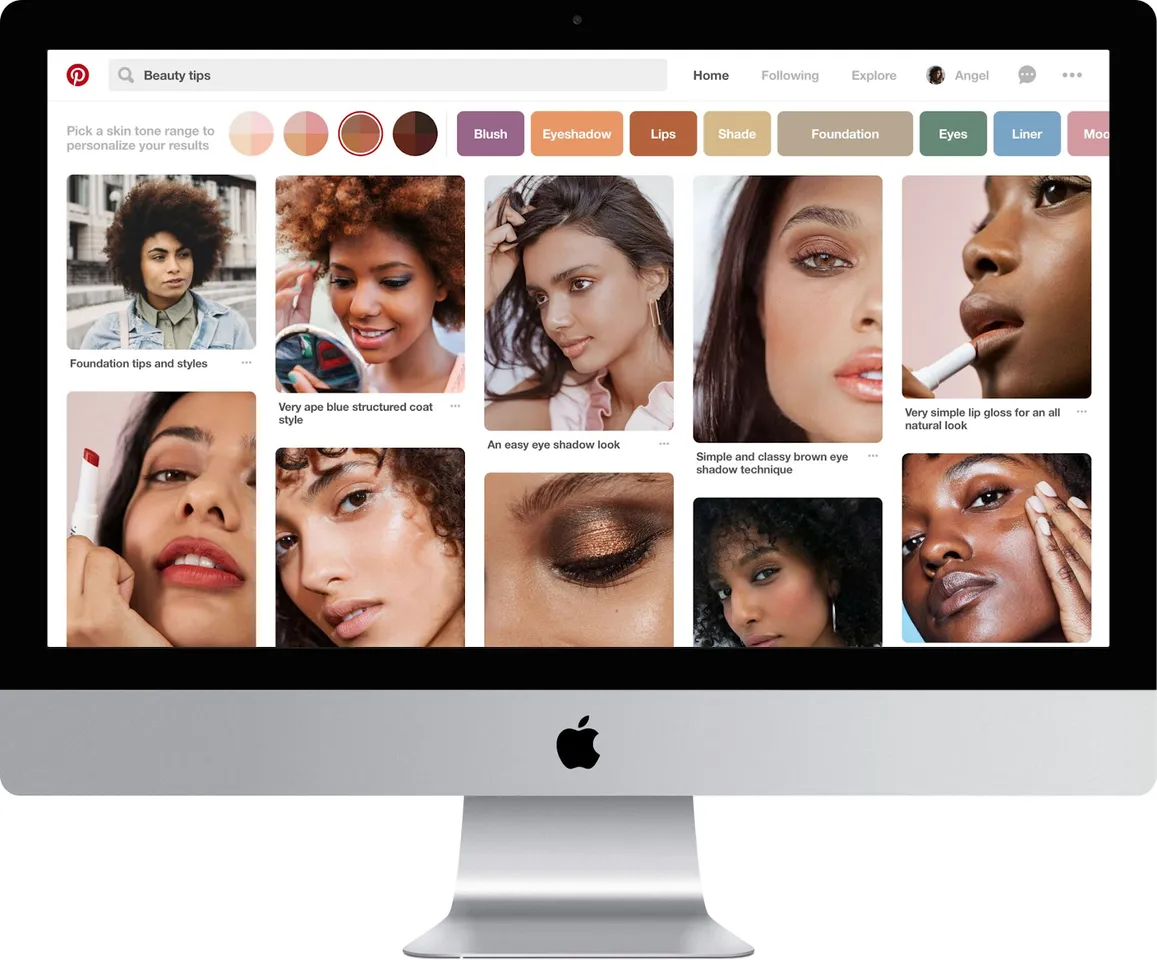 Pinterest has launched a revolutionary new tool on their platform that allows users to browse and filter results based on skin colour tone making life much easier.
Over 81% of the Pinterest user base is constituted by women, and that constitutes to beauty and fashion being two of the most Pinned topics on the platform and with the added capability of filtering results based on skin colour infusing some much needed accuracy into the process.

The company has worked with a beauty software company, Modiface to develop the new feature which will not only save time, but also deliver results that are much more useful.
Laksh Bhasin, Pinterest Engineer wrote on Medium, announcing the arrival of the new update, labelling it as 'Being a more inclusive way to search' where he claims that over 70% of Pinterest users find and save new looks for themselves.
Here's a look at the new layout of the Pinterest search results,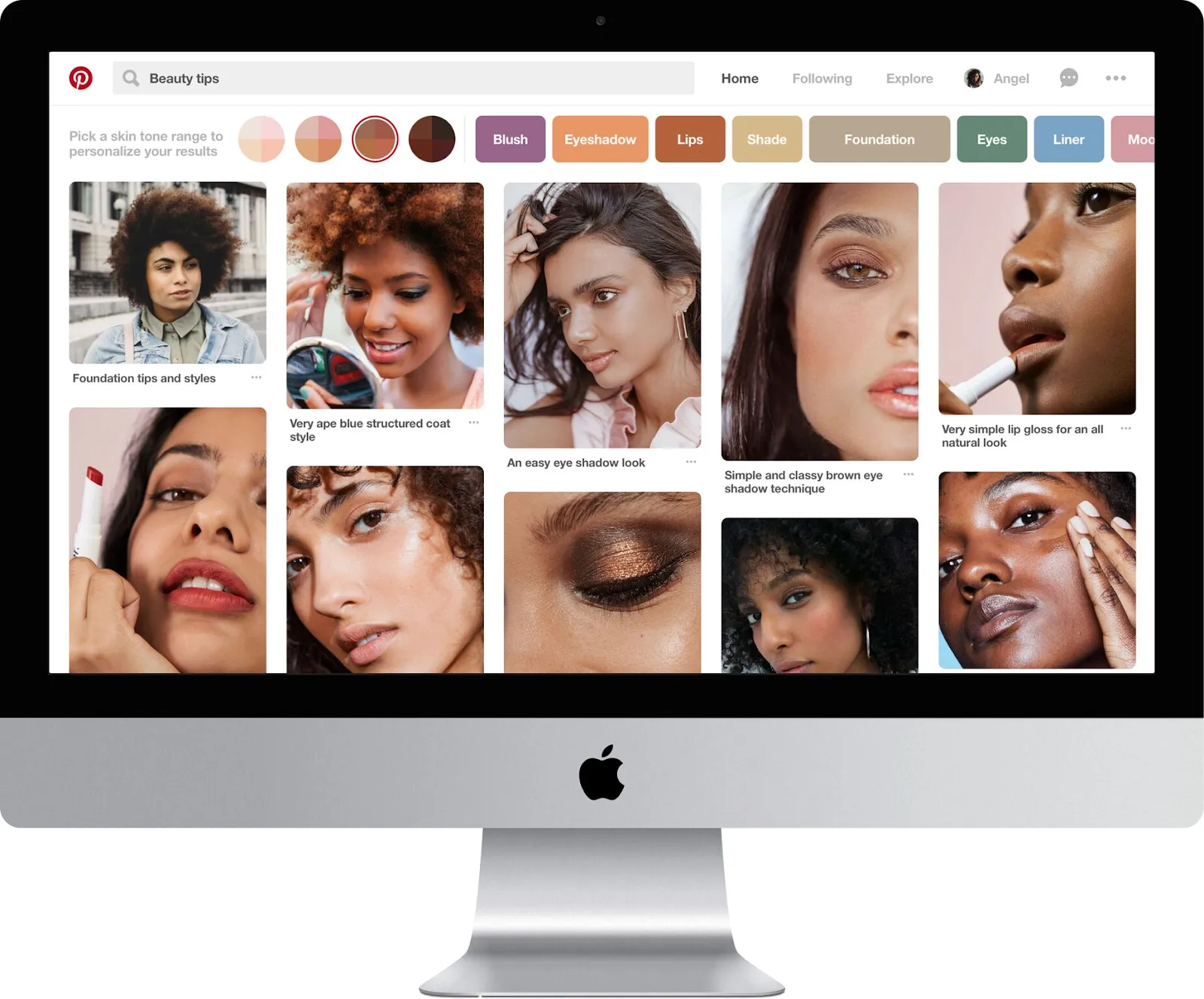 For Pins that do not necessarily have a face in them, Pinterest does the basics, considering the category of the Pin. Laksh goes on to highlight and emphasize on Pinterest's resolve to not use this information or even store it to build a profile on their users.
He goes on to explain that Pinterest won't be using any of this information to target ads, nor does the company intend to predict a user's personal information such as their ethnicity. This means, Pinterest users will have to select a skin tone to filter the results each time they search.
The Beta will begin rollout soon with Pinterest promising that their aim to create a more inclusive platform that offers accurately personalized results to help narrow our search.